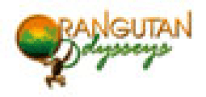 Orangutan Odysseys
Headquarters in Melbourne, Australia
OVERALL RATING
5.0/5 - Excellent
See all tours

Save up to 70%
across the globe
ends on 27 Nov 2017
2 Orangutan Odysseys Reviews
Excellent

100%

Good

0%

Average

0%

Rather Poor

0%

Bad

0%
Accommodation

5 / 5

Transportation

5 / 5

Meals

5 / 5

Value for money

5 / 5

Guide

5 / 5
Write a review
Looking for a specific tour?
11 Orangutan Odysseys tours
Check it out
About Orangutan Odysseys
Our Vision We believe that humanity at times has a negative impact on the planet we live. From polluting the air and the water systems to mass deforestation. Our passion however lays in the primary forests of the world. 30% of the world's land cover is made up of forests. Within them lays a biodiversity second to none. They are the lungs of the planet, they are the provider of drinkable water and the source of many of our medicines known and not yet discovered. The forests of the world are a vital part of the global eco-system and unfortunately humanity is taking advantage (to our detriment) of it abundance. Because we are an Australian based company, Orangutan Odysseys is focusing its' efforts in our region and primarily in the Asian region. Asia's enormous population has placed equally enormous stresses on the environment. None more so than the forests of Sumatra and Borneo the world's 3rd and 4th largest islands. Deforestation, mining and over population are having massive negative effects on these unique and vital eco-systems. Within these forests lay enormous biodiversity. At the top of the eco-system chain and what has become a mast head for conservation in the region, is the Orangutan. It is our vision that through tourism to Sumatra and Borneo, to visit the magnificent Orangutan, we can educate those that venture there about the plight of the environment as a whole. The Orangutan is the magnet for travelers, but it is the entire eco-system that needs to be protected. Through these tours we will also raise much needed funds to assist small Conservation efforts that will provide much needed pockets of hope for the environment and provide us as a community living on the one planet we have, with beacons of what we can achieve if we have the will. It is our goal to protect the environment in which the Orangutan live, to highlight examples of how humanity and the environment can live together harmoniously, and to ultimately turn the destructive direction in which we are traveling, towards a destiny where the forests of the world can expand whilst providing those that live within them a dignified and prosperous life. Why OO Orangutan Odysseys is completely dedicated to protecting the forests of Sumatra and Kalimantan and to educating those that travel with us about the importance of protecting these places. To do this we provide you as a conscientious traveller with the widest range of travel opportunities to see the magnificent Orangutan in the wild and to help you understand the importance of protecting their home. We endevour to make the entire conservation of Orangutans as simple as possible. We believe that there is more than one way to help the Orangutans and as such we support the work of all Orangutan conservation groups. On each destination we let you know what these groups are doing, what the accommodation is like, whether it is suited to your style of travel and more. In this way you can decide which trip is for you and understand exactly where you fit, in the conservation of Orangutans. We are the only organisation that offers travel itineraries to every Orangutan destination. From Indonesian Sumatra and Kalimantan on the island of Borneo, to Malaysian Sabah and Sarawak. We provide expeditions to remote mountain areas, that are difficult to access and are considered rough travelling. We also provide trips that are family friendly, perfect for children to be immersed in the wonderful natural world. We indicate the style of each expedition so you can make an informed decision on which is most suitable to your needs. Our local staff are not only well trained in environmental issues; many of whom have worked closely with the Orangutans; but are also trained in guiding and customer service. Your comfort, safety and desire for knowledge are at the forefront of their service to you. Orangutan Odysseys is committed to providing you with the safest possible journey. Many of our destinations are in remote areas and aboard river boats. We have upgraded these vessels with safety equipment such as life vests and first aid kits to protect both you and our staff. Through these facilities we set the standard for the industry and hope that the industry recognises the importance of your safety, changing themselves in the process. When travelling with us, you are protected under our Australian Travel Agency Licence and the Travel Compensation Fund. You are also protected under our $10,000,000 Public Liability Insurance.
Orangutan Odysseys Photos

Popular for Orangutan Odysseys
Questions & Answers
We are there for you! If you have any questions about this operator, then please don't hesitate to contact us 24/7 and we will get back to you latest within 2 hours!