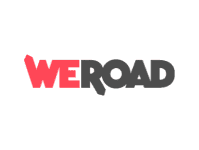 Number of tours

10
Age Range

25-45
Number of reviews

101
Rating

4.8

/5
Response rate

100%
Response time

2 hours
Written on February 22nd, 2023

The trip was great, secure, and transfers were always on time. Hannah, our travel coordinator was great overall despite it was her first WeRoad trip as organise…

Read more

Written on February 19th, 2023

Umberto literally created such a great group dynamic, even when there was some tension. He organised all the days with even several alternatives to accommodate …

Read more

Written on February 19th, 2023

It was perfect! The visit to the Nishiki Market was great and I can't wait to go on another trip soon!

Even though the night train was 15 hours each way, I found it fun and a good way to get to know everyone on the way there. I don't think Lloyd, our travel coodi…

Read more

The overnight train was an experience in itself, but I wasn't quite prepared for how cramped it was, all in all it was a good experience. LLoyd was an excellent…

Read more

There were no issues self transferring from the airport to our meeting point which was our first place of accomodation. Lloyd was always bubbly and energentic n…

Read more

My travel coordinator Lloyd was really helpful and organised. He went above and beyond to make sure everyone was happy. This trip was amazing value for money co…

Read more

Written on February 1st, 2023

Iceland was great! Travel coordinator was top-notch and the glacier hike was brilliant. Highly recommend!

Written on February 1st, 2023

Lloyd made this the best trip I've ever been on! The Blue Lagoon with its geothermal spa was absolutely stunning and the short meditation during the glacier hik…

Read more
WeRoad Videos
About us
We're not your ordinary travel agency. We're a community of travellers.
WeRoad was born to connect people, cultures and stories through that magical activity that we call 'travelling'. So we group people together and send them to live incredible adventures around the globe. Some say that WeRoad changed their lives, some others that they will never take part in a group tour ever again - we're not for everyone, but better try than regret, right?

Connecting People
Our business is profoundly human: it's built on relationships and interactions - not only while we're travelling. We plan many events throughout the year to meet and engage our community and enable our WeRoaders and Travel Coordinators to share their stories with one another.
Every day we get to see the impact our work has and we're reminded that we earn a living making connections and changing lives. Not many companies can say that. This is our "why" - the reason we come to work every day - and we consider it a privilege.

Connecting Cultures
We take people all over the world in order to make them experience different things, 'cause we believe that there's so much more if we just find the courage to take that leap. During our tours, we encounter many different cultures that enrich us and change the way we look at things.
Our approach is 'we can learn something from everybody' - and, on the other hand, we can also give something back. What we understand is that, at the end of the day, there is no difference, and that we're all the same.

Connecting Stories
All people, with their background, have a story to tell: that's the last 'step' of our vision - listening to all those stories, coming from the people that we meet during our travels. Every story gives us something and we consider it a little treasure, far more precious than any souvenir we can bring home with us.
How it works?
Book the trip
Browse our upcoming departures by location or departure month, and book the trip that gets you daydreaming.

Book your flights
Once you receive a notification that your trip is 'Confirmed', meaning it is definitely going ahead, book your flights! Woo! We suggest arriving by 5pm local time on day 1, but you can leave whenever on your last day.

Connect with your fellow travellers
Before you set off, connect with your fellow travellers and clarify any pre-tour questions through the WhatsApp group your Travel Coordinator sets up 15 days before the trip.

Enjoy the most rad group trip ever!
Bond with your travel group, see the best your destination has to offer, and potentially shed a tear or two when it is time to say bye.

Stay in touch with your fellow travellers and the WeRoad community
Hopefully, you will have made lifelong friends so be that person that organises the reunions or future trips together ;)
We're ATOL, ABTA and ATTA members
ABTA is The Association of British Travel Agents, which offers financial and legal protection. Legal protection means that the company is "making sure that you get the holiday you paid for".
ATOL stands for Air Travel Organisers License and is both a license to sell flights and a financial protection scheme for customers. This means that with this licence we want to be able to sell flights and tours, since we have several tours with internal flights, like Patagonia 360°, Tanzania or Indonesia.
WeRoad is a member of ATTA, the Adventure Travel Tourism Association, a community of almost 800 worldwide members, founded with the mission of promoting sustainable, responsible adventure tourism, which focuses on protecting natural and human resources in its entire scope of action.
Questions & Answers
When can I leave on the last day?

You can leave whenever, or not leave, who knows? Maybe you fall in love with a local and stay forever!

How strict are the age groupings? What if I don't fit in one?

No, we're not ageists! Yes, you can travel with people of any age, but in our experience as a tour operator for group trips these age brackets make for the best bonding dynamics which make for the most memorable trips. If you are outside a certain bracket but still want to go on a trip get in touch at hello@weroad.travel and we can work out the best solution.

When should I arrive for my tour?

We advise arriving around 5pm local time for all tours to ensure you make it to your welcome dinner and welcome meeting. These moments are when you start getting to know your travel buddies, and the food is usually smashing too! If flights don't work, you can always arrive a day early and have a chill day to yourself before the tour starts.

What type of accommodation do you choose?

We choose different accommodations depending on the group number.
However, we prefer to offer typical accommodation to stay true to the local culture, avoiding international hotels. Think guest houses, ecolodges and even tents in the most different destinations.
You will live like a local and it will be the best experience ever!

Do I have to drive on a self drive tour?

No! We aim to have 2 drivers per car on are more road trip-y itineraries to share the driving, but you will be in groups of 8-15 people so if you can't we're sure someone else can. Of course, if you love to drive, sign right up!

Is travel insurance included?

Travel insurance is not included in the package and will need to be purchased separately ahead of your trip! Our package is structured this way as many travellers opt for year round insurance to cover all their trips. You need insurance to cover the duration of you trip to travel with us to ensure we are all safe.
 
Contact our Travel Experts
+1 844 311 8331
24/7 Support
Our team of experienced tour specialists have travelled to hundreds of countries around the globe and have decades of first-hand travel experience to share. Contact us now to have all of your tour-related questions answered!