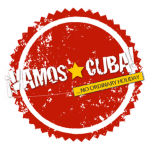 Number of tours

3
Age Range

1-99
Number of reviews

22
Rating

4.6

/5
Response rate

100%
Response time

less than 1 hour
Written on April 3rd, 2020

Tour was going well until the last day in Havana. We have always stated and paid for 2 rooms ..however the last night accommodation we we initially given a room…

Read more

VamosCuba commented on this review

Hi Min, Thank you very much for your review. We are glad you had a safe return back home. We apologise if the person who welcomed you at that casa (an employee, not the owner) didn't explain himself better. You arrived before 2pm, which is the minimum check-in time in all types of accommodation, therefore, they placed you in an empty room so you did not need to stay outside waiting for your rooms to be ready. The clients that were occupying your rooms did not offer to change rooms, they agreed to leave earlier as they were feeling uncomfortable with the situation. Maybe you do not recall well, as it was on your second day stay, that you requested rooms with balconies and that Claudia mentioned she was going to do her best to get them for you, which she actually did, which is why you had rooms with balconies for your last night in Havana, where there is no such thing as a quiet balcony ;) Vamos Cuba complied with everything that was booked and paid for and also with your many further requests while in Cuba, however you have reviewed us negatively?...what a pity. Either way we appreciate the time you have dedicated to review us. Please, be safe in these difficult times. Warmest regards from Cuba, Vamos Cuba Team

Written on January 7th, 2020

A absolutely wonderful experience. From the tour guide to our driver everything was perfect.

VamosCuba commented on this review

Thank you Helen, we are very happy that you had a great time in Cuba.

Jakub

Written on January 5th, 2020

Do you want learn Salsa with nice and patient Teachers? :) Never been to Cuba and want to change it? Thats the right tour for you :)

VamosCuba commented on this review

Thank you Jakub for the review and I hope you are now able to dance Salsa :) I would like to mention that the package included from Meals only breakfast and choices in Cuba are limited. Maybe that's why we only got 2 * If there was any other problem please do let us know so we can improve it for next time and to deserve more stars. Thank you Veronika

Anonymous

Written on October 18th, 2019

In general we found this a pretty average private tour . We had some gaps and issues such as : a last minute apartment switch in Havana which resulted in no …

Read more

VamosCuba commented on this review

Hi David: Thank you very much for your review, it is much appreciated. We have worked with Damian for many years and have never received a complaint of him, actually, all we get is praise of both his work and his English, but we understand that sometimes things can go a little wrong and we apologize for that. Regarding the accommodation, as we understood in your message, all was good, but you gave us only 3 stars. Except for the first casa which was cancelled last minute by the host, but we worked it out at the moment and you confirmed us you liked the new option. Also the breakfast issue was solved by our guide Endimo. The car was in perfect conditions and yet we only got 3 stars. As for Meals in all destinations we only provided breakfasts, which are very good, but we cannot respond for the general cooking of the country. Cuba is a complex destination as you could see, but we are experts and managed to solve everything asap, we called you in every destination to check up on you, and we provided all info requested.Anyway, we appreciate your time for providing an evaluation. Kindest regards, Claudia Vamos Cuba Ltd

Written on September 20th, 2019

Great time with Vamos Cuba! Got to see a lot of the country in the week or so that we were there. Damian our driver was the best! He was knowledgeable about the…

Read more

Richard

Written on August 1st, 2019

Great booking process. Great itinerary. Great accommodations.

Richard

Written on July 20th, 2019

Very easy booking process. Provided with detailed information. Communications before and during the trip were great. Great itinerary and very nice accommodat…

Read more

Written on June 1st, 2019

When I first found details of Vamos Cuba, Solo Salsa Holiday, I thought it sounded too good to be true, but I was absolutely delighted with the whole package of…

Read more

Written on April 27th, 2019

The tour and guide were very good, yet overpriced with $900,- prepaid and next 500,- euros in cash which was not clearly explained on website.

VamosCuba commented on this review

Hi Luis, Thank you for your time to give the review for our tour. I am sorry you felt it was too expensive for 2 people for 8 nights/9 days. We never hide this price and it was stated clearly on the Tour Radar website. I will make see if its possible to make it even more clear. I also I would like to point out that for this price you have private transport for 4 people, accommodation with breakfast, guide and tour in Havana and more. We believe we provide good value tour for the money.

Written on April 18th, 2019

My husband and I loved every minute of it as we can't wait to come back.
Contact our Travel Experts
+1 844 311 3006
24/7 Support
Our team of experienced tour specialists have travelled to hundreds of countries around the globe and have decades of first-hand travel experience to share. Contact us now to have all of your tour-related questions answered!