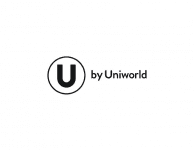 Number of tours

6
Age Range

18-70
Number of reviews

22
Rating

4.9

/5
Response rate

96%
Response time

6 hours
Anonymous

Rolling on the Rhine (Frankfurt to Amsterdam, 2019) (from Frankfurt-am-Main to Amsterdam)

Written on January 21st, 2020

My best friend and I had a fabulous time on this river cruise, rolling on the Rhine, and we would definitely go on a cruise with this same company again. Wonder…

Read more

Dashing through the Danube (Regensburg to Budapest, 2019)

Written on January 8th, 2020

Great staff, excellent atmosphere and lovely friendships made.

Thomas

Dashing through the Danube (Budapest to Regensburg, 2019)

Written on January 1st, 2020

The experience with the River Cruise U was great. The ship is very nice, staff are over the top. The onshore tours were very nice although a little pricey. C…

Read more

Rolling on the Rhine (2022) (Amsterdam to Frankfurt, 2022)

Written on October 1st, 2019

Wow, if you were under the impression like I was that river cruising is just for old people, you absolutely have to try out U River Cruises, it will turn all yo…

Read more

Paul

The Danube Flow (Regensburg to Budapest, 2019)

Written on September 25th, 2019

Well worth the money .Last year we sailed from Amsterdam to Frankfurt so this was a continuation up the Danube. Highly recommend.

The Danube Flow (8 destinations)

Written on September 19th, 2019

Absolutely amazing trip! From start to finish, this river cruise was an unforgettable experience. The staff were very helpful and friendly. There were endless c…

Read more

The Danube Flow (Regensburg to Budapest, 2019) (from Regensburg to Budapest)

Written on September 19th, 2019

One of the most perfect ways to see Europe if you have travelled there before. We ticked off cities and villages I have never heard of. They were the most magic…

Read more

Cheyenne

Rolling on the Rhine (2022) (Amsterdam to Frankfurt, 2022)

Written on September 18th, 2019

This entire itinerary was fantastic. Not only does U River Cruise have an amazing ship but the staff, food, & overall everything make it special. I look forward…

Read more

Rolling on the Rhine (2022) (Amsterdam to Frankfurt, 2022)

Written on September 18th, 2019

U River Cruise's Rolling Along the Rhine was so much fun! The A is possibly the most instagrammable ship on the water and the entertainment each night led to me…

Read more

Joseph

Germany's Finest (Regensburg to Frankfurt, 2019)

Written on September 15th, 2019

I love U River Cruises because the experience is like nothing else on the rivers; fun, active, casual and contemporary. I did the Germany's Finest itinerary in…

Read more
U River Cruises Destinations
U River Cruises Videos
Health and Safety
Update

We are closely monitoring the coronavirus (COVID-19) developments and will continue to prioritize the safety of our guests and crew. We are aware of the latest travel advisories issued by government agencies and are monitoring all updates issued by the World Health Organization (WHO) and the Centers for Disease Control (CDC).
Precautionary Measures
We have always employed stringent safety and sanitation protocols on each and every one of our ships, and we will continue to do so (with special measures to prevent the spread of COVID-19). We follow the recommendations from CLIA for onboarding procedures, requiring all persons boarding the ship (including guests, crew, service providers, local guides) to complete a questionnaire before entering.
Sanitation Protocols
All crew receives professional health and hygiene training, including information on how to look for symptoms.
All outside railings are disinfected three times per day. The handrails of the gangway are wiped with disinfectant once an hour—or more often if needed.
All air-conditioning filters are cleaned and disinfected on each embarkation day before rooming takes place.
Crew washes hands frequently when handling guest luggage. Disembarkation luggage is kept separate from embarkation luggage to avoid cross-contamination.
All buses and private transfer vehicles are cleaned and wiped with disinfectant before each use.
All staterooms are thoroughly cleaned on a daily basis.
All guests and crew are required to sanitize their hands when coming back onboard the ship each day, when entering public spaces and before all meals.


Onboarding Procedures

Guests receive questionnaire on the transfer from the airport, or at the gangway security point if no transfer is provided.
Crew receives this questionnaire a few days before traveling.
All others receive this questionnaire at the gangway security point.
Boarding will be denied for all external people without a completed questionnaire.
The onboard Hotel Manager will be informed if anybody answers a question with a "yes" and a follow-up temperature screening will be conducted. Any individual with a temperature detected at or above 100.4° F / 38° C will receive secondary screening to include a medical assessment and the final decision of whether or not they will be allowed onboard will be at the full discretion of the Captain and Hotel Manager.
Questions & Answers
What type of power outlets are used and available in the rooms?

In each bedroom, there are European and North American outlets, but please bring an adapter along to make sure you can charge your gadgets in other public spaces onboard.

Is there a dress code onboard?

There is no dresscode onboard. Just be yourself and come as you are, but make sure you have a shirt & shoes!

What is the main language used on board?

The main language used and all commentary is in English, however, all languages are welcome.

What can the Shipboard Credit be applied towards?

The Shipboard Credits can be applied to all services chargeable onboard all U by Uniworld ships, including: All bar and restaurant charges Spa services Phone and stamps Personal Wi-Fi Hotspot rental U Time optional excursions Onboard optionals Laundry services

How much is spending money recommended?

The amount of spending money can vary depending on each passengers spending habits, however, U by Uniworld is structured to provide guests with choices that allow them to customize their experience to what suits them best. Food – Two onboard meals are included each day; however, guests may choose to have any meal on shore at their own expense. Drinks – Guests can also enjoy complimentary water, coffee and tea all day long, as well as complimentary juice during breakfast. All other drinks, including alcoholic beverages, will be at an additional charge. Excursions – The U Time excursions range in price depending on the activity, and participation is completely optional. Onboard Activities – In addition to several complimentary onboard activities, each cruise will have several special optional onboard activities requiring an additional fee if you choose to participate (i.e. paint & wine, private cooking class).

Are transfers to/from the ships included in the cost?

Transfers are not included in the tour cost but can be arranged for an additional fee, please contact our travel experts for more information when you have a confirmed booking.

Are tips & gratuities included in the total cost of the cruise?

Gratuities for onboard and shore excursions are included in the total cost of the cruise.

What are the cabin types on the cruise?

There are four cabin types to choose from: Studio – river view, up to two pax Studio Triple – river view, up to three pax Balcony – French balcony, river view, up to two pax Suite – French balcony, river view, living area, up to two pax

What is the maximum number of passengers on a cruise?

Each ship can hold up to 120 passengers maximum.

Can passengers bring alcohol on onboard and consume it onboard?

U by Uniworld allows passengers to bring on alcohol purchased ashore however it is not to be consumed during the cruise. They reserve the right to prohibit and retain all alcohol bought ashore for consumption onboard the vessel.

What time does the bar open and close?

The bar is open during the day and will remain open until late into the evening.

Will the food be served buffet style only?

The main restaurant is always buffet-style – featuring a range of locally-inspired and farm-to-table dishes, including vegetarian and vegan options, all of which change daily. U by Uniworld also offers made-to-order casual dining on the Rooftop deck and through room service.

What is the dining like on board?

On most days the restaurant will be open for breakfast and dinner, with a range of open hours for each dining period (i.e. 8am-11am). Passengers are welcome to eat any time within the open hours, which will be published onboard. The restaurant is open seating, with a combination of communal tables, high tables and small tables – allowing passengers to change their dining companions each day as they meet new friends, or join the same group time after time.

Is wifi included?

Wifi is complimentary and available throughout the ship. U by Uniworld also offers personal hotspots for rent during the cruise which can be used onboard and on shoreside. The rental price is 8 Euros per day.

Will there be a gym onboard for passengers to use?

U by Uniworld have a gym onboard on each of their ships, inclusive of aerobic machines, weights and yoga mats. Complimentary Yoga and TRX classes will also be offered to passengers.

Are there bikes on board which can be used in free time on land?

Each U by Uniworld ship has 50 bikes on board for complimentary use for all passengers.

What is the age requirement to sail on U by Uniworld?

All guests must be between the ages of 21and 45 on the first day of the cruise. This will be strictly enforced.
Contact our Travel Experts
+1 844 311 8331
24/7 Support
Our team of experienced tour specialists have travelled to hundreds of countries around the globe and have decades of first-hand travel experience to share. Contact us now to have all of your tour-related questions answered!