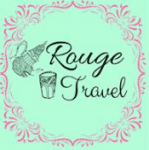 Number of tours

6
Age Range

2-80
Number of reviews

10
Rating

3.8

/5
Response rate

100%
Response time

4 hours
I loved it! Of course, the driver stopped at the most expensive places for lunch but that's to be expected. This was such a great trip!!!

Laura

Written on July 14th, 2019

This was not a tour, more of a transportation service. We arrived in the desert at night and left before sunrise, food was terrible. Outhouses were overflowin…

Read more

Rouge Travel commented on this review

Hi there, thanks for your review written some 9 months after your trip. Our itinerary is extremely clear and provides information as to what is and isn't included and is absolutely commensurate with the tour you received. If you mean that you didn't have a personal guide throughout the trip which negated your definition of 'tour', then really, you did book the wrong tour - our private trips indeed include a guide, but our group trips have guides along the way (some included, some not). You will not have left prior to sunrise as you would have had a camel ride at that time, so this is simply untrue - though as the review is written so long after the event, I can understand why you may have been confused about time-frames. It is always frustrating for us as an operator, I'm sure you can appreciate, when a review like this is written which doesn't really describe anything apart from the toilets. You stayed with us in Marrakech for 2 nights - you were collected punctually for the trip and stopped along the way. I do agree with the last comment though - indeed, it is vital that guests do their research to ensure their expectations are met. Read itineraries, ask questions before booking - that is what we are here for. Consider the difference between a budget camping trip and more luxury glamping trip. Appreciate that this will incur a price difference. If you don't do any of this, then really the responsibility lies with you.

Written on May 10th, 2019

Tour Radar offers this activity for £180. Booking with the provider directly would be €180. The real cost must be less than €100. The local guide was good and t…

Read more

Good trip great trek recommended.

Rouge Travel commented on this review

Hi Michael, thanks for your kind review. Yes, Abdul is a great guide and delighted that you appreciated his services. Best wishes for your future travels!

Written on April 22nd, 2019

Quite deluding: I started the tour with a bus and then, after already familiarise with my group and starting to get to know eachother, I was suddenly moved to a…

Read more

Written on April 6th, 2019

This tour makes me wish to come back soon in Morocco. Such a great experience!

Rouge Travel commented on this review

Hi Carlotta, thanks for your kind words! We do hope you visit again soon. Happy future travels! Sarah

Brenda

Written on March 18th, 2019

The drive through the Atlas Mountain was beautiful; the winding roads were too much after a while. The Todra Gorges were nice, but more of a quick "stop and loo…

Read more

Scott

Written on February 21st, 2019

As tours go, this one was quite inexpensive for the itinerary, so I wasn't expecting too much. That's the best way to go into something like this because then y…

Read more

Written on January 15th, 2019

An amazing experience of the area and the Atlas mountains. We were very well looked after throughout the trip and were very pleased by the end of the trip tha…

Read more

Rouge Travel commented on this review

Hi Jimmie, Thanks for your kind review. Delighted to hear that you enjoyed your experience! Your photo is fantastic. Would be lovely to host you again in Morocco if you come back one day! Best wishes for your future travels, Sarah

Written on November 19th, 2018

I booked this tour since it was reasonably priced so I wasn't expecting much anyway in terms of comfort or organisation - it wasn't that bad though except for a…

Read more

Rouge Travel commented on this review

Hi there, thanks for your comments. We charge the absolute standard rate for the airport pick up which is 15 euros - the driver waits for you outside arrivals, monitoring your flight so that should there be any delays, he will not leave you in the lurch. You are then met by a member of hostel staff who will accompany you to your accommodation. It's pretty convenient considering arriving in Marrakech for the first time can be difficult to navigate. The taxi transfer is not forced upon you - it is entirely an option and your choice - totally transparent. Buses are excellent - the No. 19 takes you all the way to Place D'Jeema el Fna for 40MAD and taxis that you can negotiate the price with at arrivals can either end up a little cheaper or significantly more expensive. The transfer we offer is a safe option should you not wish to encounter hassle upon arrival. Indeed, as per the clear information provided in the itinerary and through communication via tourradar, lunch is not included in the price so once again, it is certainly an option to bring your own lunch. Bottled water is also specified as not included. When taking a trip such as one to the second largest desert in the world (Antarctica interestingly being the largest), we have perhaps incorrectly assumed that guests would realise that fast wifi and being online is not going to be possible in such an isolated region because that is not what the trip is about surely. However, yes, you are right - there are no charging facilities in tents in the Sahara Desert. There is however, pure peace, eternal skies and constellations and life-changing sunrises. 'It wasn't that bad' is a fairly nebulous phrase which doesn't really provide much insight into your overall experience, however we hope that overall you enjoyed the experience!
Contact our Travel Experts
+1 844 311 3006
24/7 Support
Our team of experienced tour specialists have travelled to hundreds of countries around the globe and have decades of first-hand travel experience to share. Contact us now to have all of your tour-related questions answered!