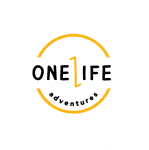 Number of tours

9
Age Range

18-35
Number of reviews

5,289
Rating

4.8

/5
Response rate

92%
Response time

within 1 day
Anonymous

Written on March 29th, 2023

This tour was fantastic and you should absolutely do it! Sheena was our main tour guide for the 10 days and she was brilliant. Helpful and friendly, you could …

Read more

Written on March 29th, 2023

Highly recommended! One of the most beautiful countries you'll visit! Special thankyou to Sheena, who went above and beyond to make everyday amazing!

Rinaldo

Written on March 29th, 2023

I would absolutely reccomend this tour to any of my friends. It adds so much value compared to travelling alone thanks to the cool experiences and insights from…

Read more

Mark

Written on March 28th, 2023

Fantastic trip….. well organised, great guides and an amazing country….

Jennie

Written on March 27th, 2023

Overall, this trip was an amazing experience. Japan was incredible and I will definitely go back one day. The group I was with made it even more amazing having …

Read more

Ashleigh

Written on March 27th, 2023

I would 100% recommend this tour for someone looking at doing a tour around Japan. You get to see a little bit of everything throughout the tour and get to try …

Read more

-intresting and fun days traveling to different places in Japan -tourguide knew her way around and had good recommendations for nightlife. -Hostels were …

Read more

Eric

Great tour, and amazing guide, just be ready to do lots of walking, and eat a lot at 7 11, but still a trip worth making.

Savanna

You will see a lot of Japan in 10 days and make amazing memories. Was so happy with my experience, group, and wonderful tour guide Carolyn who is more of a frie…

Read more

I would highly recommend this tour, the locations are great, the stays in each city are reasonably times to get a taste of what's on offer.
One Life Adventures Tours
One Life Adventures Videos
How We Operate
We choose to keep our group sizes small, to allow for more meaningful connections to be made between our guests and the local communities we travel through and to keep your experience as personal as possible. Immersing our guests in the local culture, while offering the opportunity to relax and reset in some of the most stunning locations the planet has to offer is what it's all about. We've searched high and low to find unique activities and one-off, special accommodations that will leave you with memories to last a lifetime. From kendo classes in Japan with a descendent of a real samurai, to waking up on your own private beach at our beach camp in the Philippines, these are unique adventures you'll be talking about for years.

All inclusions are listed on your booking page and you'll receive all the info you need for your travels before you even step foot in the country. No hidden costs and plenty of time to prepare. Your epic One Life group leader and our legendary local guides are there to help you have the time of your life, every step of the way. Sit back, relax and enjoy the ride - we promise it's a good one!
Why Tour With Us
We put our money where our mouth is and put our guests, the local communities and the environment at the very centre of what we do.

Our guests have rated us so highly over the years that we've won multiple awards both for our life changing trips AND for the guides that run them. 2 of TourRadar's top 3 Guides of the Year in 2018 were One Life Adventures guides and all 3 of our longest-running tours are rated #1 in their respective destinations.

We are committed to keeping our tours environmentally friendly by keeping plastic waste to a minimum. On our tours you'll find our suppliers providing eco-friendly alternatives where possible, our accommodation providers providing refill stations and you'll even be able to buy our plastic-free merchandise. We stock reusable water bottles, tote bags, metal straws and even washable bamboo cotton face masks. What's more, the profits from these items go towards the community projects we set up and run in each country - from school development projects to spay/neuter programmes for stray animals! When you tour with us, you know your money is going back into the local communities you're visiting - where it's needed most.
Our COVID Policies
All our tours are operating under the direction of local COVID regulations, with reduced tour numbers in the majority of our destinations and all tour guides having had specific COVID training to ensure the safety of our guests and the remote communities we visit. All guides and suppliers are equipped with hand sanitiser and hand washing stations, all transport is private-only where possible and all dorm rooms are operating at a reduced capacity. Should you wish to upgrade into a solo room, this is also possible in some of our destinations. Both our policies and those of our local suppliers have been updated due to COVID and these will be strictly adhered to in order to protect everyone as much as is possible when travel resumes.
One Life Adventures Guides
Contact our Travel Experts
+1 844 311 8331
24/7 Support
Our team of experienced tour specialists have travelled to hundreds of countries around the globe and have decades of first-hand travel experience to share. Contact us now to have all of your tour-related questions answered!