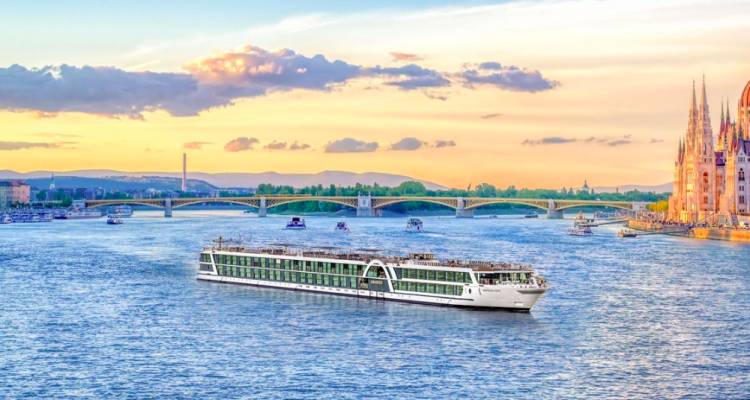 Capacity

158

Built

2023
Crew

46

Length

135 x 11.4 m
Width

443 x 37.5 ft

Suites

12
Staterooms

68

Cruising Speed

25 knots
Draft

1.45

Cabin

67
Country Region
Ship Overview
The AMADEUS Riva is designed to offer our guests an effortless combination of the vibrant energy of a river cruise day with an increasingly calm and intimate ship experience.
From spring 2023, the AMADEUS Riva will offer guests a choice of 12 suites and 68 exterior cabins across four decks that feature mostly walk-out balconies or lowerable panoramic windows. The newbuilt follows the progressive design and top-level standard that the AMADEUS fleet is famous for, accompanied by generously designed public spaces, as well as numerous luxury outdoor and dining venues: guests can look forward to the elegant Panorama-Restaurant, the intimate dining lounge with highlight menu, the Panorama-Bar with dance floor, the classic "Café Vienna", the glazed open-air "River Terrace" bar on the ship's bow, the wellness area with massage, hairdresser and fitness room, as well as the spacious sun deck with relaxed lounge and outdoor restaurant.
The AMADEUS Riva will incorporate the very latest technologies in sustainable travel. The innovative ship's engine not only enables highly efficient energy management but also significantly reduces CO2 emissions. The ship's newly developed air filtration system with two-stage purification is equally innovative and modern.
Reviews
Written on April 18th, 2023
Staterooms / Suites
Suite (with walk-out exterior balcony) (284 ft²)
(A-1 Cabin with drop-down panoramic window) (188 ft²)
(B-1 Cabin with drop-down panoramic window) (188 ft²)
(B-4 Cabin with drop-down panoramic window) (134 ft²)
(C-1 Cabin with panoramic window) (172 ft²)
(C-4 Cabin with panoramic window) (172 ft²)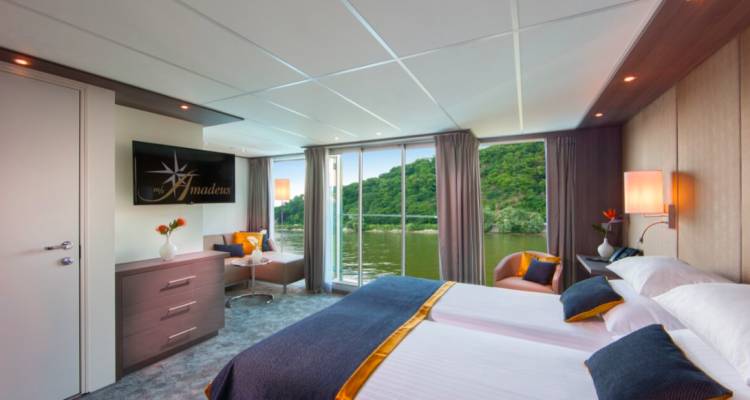 Features
AMADEUS Suite (26.4m²) with accessible outside balcony:
Comfortable seating area, luxurious bathroom, walk-in balcony, minibar, walk-in closet, choice of double bed or two single beds, flat screen TV, individually adjustable air conditioning, shower/toilet, bathrobe, hair dryer, telephone and safe.
Dining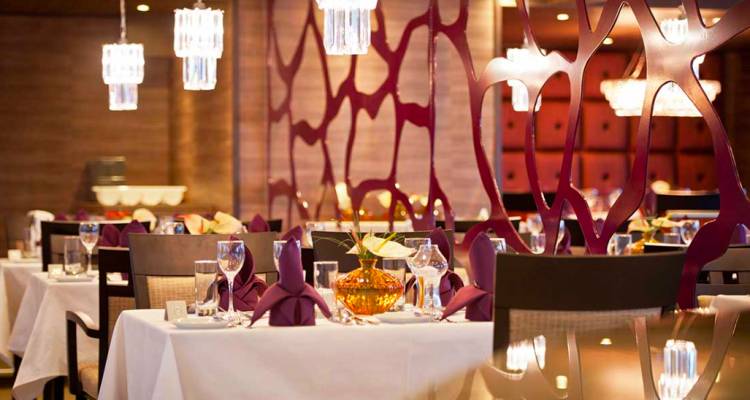 Send your taste buds on a voyage of discovery as you enjoy the region's culinary delights, as well as its scenic delights. You'll be surprised at the symphonic temptations that emanate from the kitchen!