Response rate

100%

Response time

0-1h
See all tours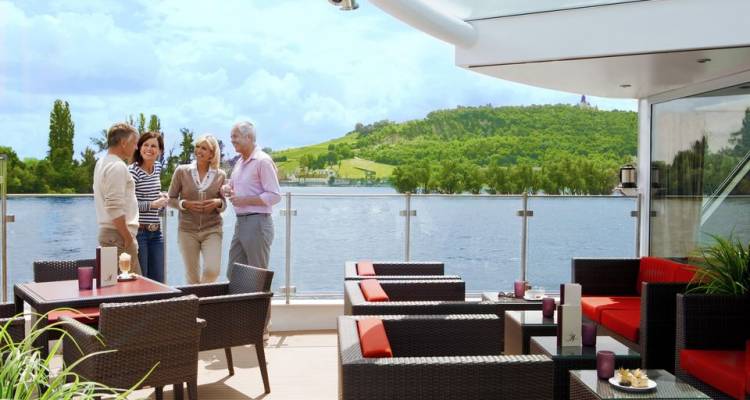 Ship Overview
The AMADEUS Queen, the 15th river cruise ship of the Austrian ship operator, will tour the Danube, Rhine and Main rivers as well as Dutch and Belgian waterways from spring 2018. Similar to its prominent predecessors, this ship will also continue the company's orientation to high quality river cruises in Europe.
This new vessel follows the award-winning model of the AMADEUS Silver ships but offers even further innovative developments. The popular concept of spaciousness has been maintained. This includes not only generous public areas but also spacious cabins: 12 large suites impress with an outdoor balcony and a cozy reading corner whilst the 69 standard cabins mainly have panoramic window fronts which can be automatically lowered and luxurious bathrooms. A new on-board highlight is the indoor pool, the roof of which can be opened in fine weather. In the evenings, this area may also be used for informative talks, functions and cinema showings.
Indoor Pool
River Terrace
AMADEUS Club
Reviews
Written on May 26th, 2022

Written on October 5th, 2021

Written on September 13th, 2021

Written on December 17th, 2019

Written on December 15th, 2019

Written on June 10th, 2019

Written on January 1st, 2019

Written on December 17th, 2018

Written on December 18th, 2017
Staterooms / Suites
Suite (26.4 m² / 284 sq.ft.)
A -1 Cabin (17.5 m² / 188 sq.ft.)
B-1 Cabin (17.5 m² / 188 sq.ft.)
B-4 Cabin (17.5 m² / 188 sq.ft.)
C-1 Cabin (16 m² / 172 sq.ft.)
C-4 Cabin (16 m² /172 sq.ft.)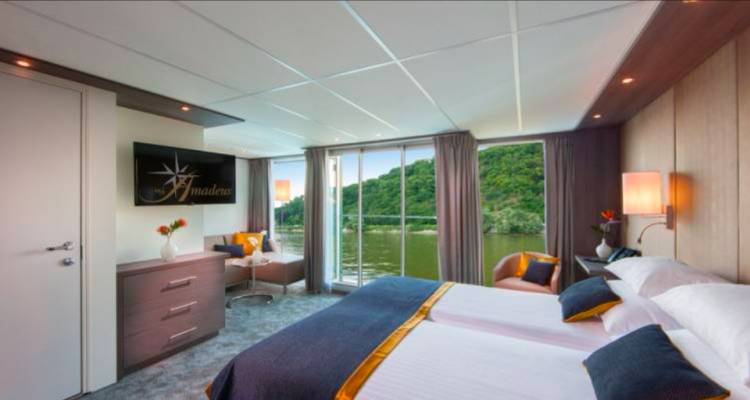 Features
Comfortable corner sofa, luxurious bathroom, walk-out exterior balcony, mini-bar, walk-in wardrobe, choice of bed configuration (double or twin bed), flat-screen television, individual climate control, en-suite bathroom with shower/WC, bathrobe, hair dryer, direct dial telephone and in-room safe.
Deck Plans