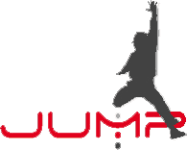 Number of tours

5
Age Range

12-70
Number of reviews

8
Rating

4.0

/5
Response rate

96%
Response time

within 1 day
Penny

Written on April 10th, 2021

Just finished my 7 day tour with Jump and I couldn't be happier. The value for money is absolutely incredible! Every day was jam packed full of activities and G…

Read more

Written on March 2nd, 2020

Excellent tour to Tasmania's highlights and the lowest cost by far! Love the mix of nationalities and the focus on solo travellers. Guides Meg, Chris & Ben were…

Read more

Written on February 28th, 2020

The tour did the lap as promised but the standard of accommodation could have been better considering how much extra I paid to upgrade. Information from our dr…

Read more

Allister

Written on January 30th, 2020

Was a fantastic tour. Meg's rocks and Chris has a fantastic knowledge of the attractions Great format with a relaxed atmosphere The walks we're fantastic and ex…

Read more

Jump Tours commented on this review

Thanks Allister, it was a pleasure having you on board! I've passed your comments on about our wonderful guides Meg and Chris :-) All the best!

Written on January 10th, 2020

We had a great time on the tour and are so glad we chose the 7 day, basically the same as the 5 day but with extra days to Bruny Island and to Port Arthur. We t…

Read more

Written on December 24th, 2019

I booked this tour of Tasmania to celebrate ten years cancer free! I was really excited because a friend said she had done a tour with them years ago and liked …

Read more

Jump Tours commented on this review

Marie For the benefit of other guests reading this review, I'd like to clarify the exact facts in this matter. Firstly, you did not book the tour you have reviewed, nor did you book it through Tourradar. You booked an East Coast PLUS 2.5 Day/ Tour departing from Hobart. It was booked on 28 October 2019 at 10:23am, using our website booking system, Respax, for a departure date of 18 December 2019. The pickup location is marked clearly on: -The tour website: https://jumptours.com.au/east-coast-tour/ - The online booking page used by you, which appears when the BOOK NOW button is pressed on the above website. It is impossible to pay for the tour without first viewing the pickup point. - The on screen confirmation displayed after making your payment - The confirmation email sent automatically after every booking. You called us shortly after booking to confirm the pickup location (you acknowledged this in an email). We advised you to go to the Redline Transit Centre at 230 Liverpool Street Hobart at 2:45pm on 18 December. You then emailed us the day before departure as is normal to confirm the booking. We gave you the same information regarding departure information as previously provided. On the day of departure you again emailed to say you did not know where the pickup point was. Our General Manager kindly offered to drive personally to your hotel and drive you directly to the pickup point, an offer that was declined. Instead you demanded a refund - under the booking terms no refund is payable for a cancellation made within 48 hours of departure. You made your request at 7:49am on the day of departure. Cancellation terms are there for a reason - we must book and pay for transfers, accommodation and activities included in your tour before your trip begins and we must pay those costs whether you join the tour or cancel at the last minute. We have endured every threat imaginable from you. You have demanded money, threatened us with police, legal and consumer affairs actions, lodged a chargeback request with your bank, and written 2 terrible reviews on Tripadvisor (one removed due to personal insults), 2 on Google, 1 on Facebook and 1 on Tour Radar. We are a small business, providing an excellent service to thousands of happy customers over the years. I have no problem with fair criticism but when you've blamed your own shortcomings on us and personally insulted my staff, I have a real problem with that. I'll leave it at that, I wish you the all the best and a happy 2020.

Written on December 13th, 2019

Unfortunately me and a other traveler had problems with the drive back to Hobart, there was a misunderstanding in the agency itself where nobody Could give the …

Read more

Written on July 26th, 2019

One of the best experience of my life! Loved every second of it. Couldn't have asked for a better trip or better tour guide! Would 100% jump on this tour again!
Contact our Travel Experts
+1 844 311 8331
24/7 Support
Our team of experienced tour specialists have travelled to hundreds of countries around the globe and have decades of first-hand travel experience to share. Contact us now to have all of your tour-related questions answered!