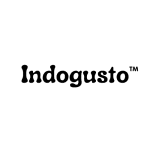 Number of tours

51
Age Range

1-99
Number of reviews

30
Rating

4.6

/5
Response rate

100%
Response time

6 hours
Superb trip , itinerary is best , we experienced all in comfort . Loved norther lights experience.

Nice hotel and good breakfast . Hotel staff was nice , tour guides were supportive ,

The intinerary was good, but having it structured as separate day trips with different tour operators meant some very long days and some anxiety as plans weren'…

Read more

Indogusto commented on this review

Dear Kate , shocked but we happily acknowledge your review , your hotel was selected weeks prior to your trip it was not end moment , also we messaged you week before stating weather as reason to share your vouchers day prior to trip because it was rainy weather in Iceland during that week , we didn't want to plan and organize and cancel and reorganize all at end moment . You had all hotel pickups, we never made you walk or something for pickups, all pickups were from hotel itself , your trip was planned as per itinerary , we did shared your vouchers one or two day prior because we wanted 100% assurance that there will be no cancellation from our local guides . Every region has different vendors to perform day trips , its economically impossible at this package budget to organize trip on private basis where only one guy will handle all your day tours . Every area has separate tour guides . Please understand Our point . We organized and executed your trip as per listed itinerary ., nothing was missed from our end . but nevertheless we humbly accept your review . thank you .

Written on October 28th, 2021

Nice trip , nice location , well knowledgeable guide and nice stay .

Written on October 27th, 2021

It was very unorganized.

Indogusto commented on this review

HI Angelica , after all efforts , you felt it very unorganized , we feel its waste of our all efforts . 1. you booked at last minute ( just 2 days before arrival) and we organized all at one go , 2. Every day we asked about how was your trip going and you were very satisfied . 3. last minute trip changes were done to accommodate your PCR test . 4. One dedicated team member was in contact with you for all your trip . 5. Yes definitely weather of Iceland played hinderance to few of your plans but that's not in our control . we can just say in end we respect your review with smile :).

Maria

Written on October 11th, 2021

The hotel, albeit close to transport, was next to the tracks of Victoria Station. I heard the "tube" until the early morning hours. I would have liked to have k…

Read more

Indogusto commented on this review

Thank you for your feedback , we will definitely work on all your suggestions and provide you best experience next time . Looking forward for your next trip with us again .

Written on September 7th, 2021

Nice stay and location , great food and nice guide

Written on September 2nd, 2021

Nicely managed tour , what was in itinerary all was executed , no hiccups .

Written on September 2nd, 2021

Nice selection of hotel , room and view , best in this cost . highly recommend.,

Written on September 2nd, 2021

it was amazing experience , everything was taken care , we took option of all meals included and we had great fun , we do recommend them to all .
Indogusto Videos
Contact our Travel Experts
+1 844 311 8331
24/7 Support
Our team of experienced tour specialists have travelled to hundreds of countries around the globe and have decades of first-hand travel experience to share. Contact us now to have all of your tour-related questions answered!