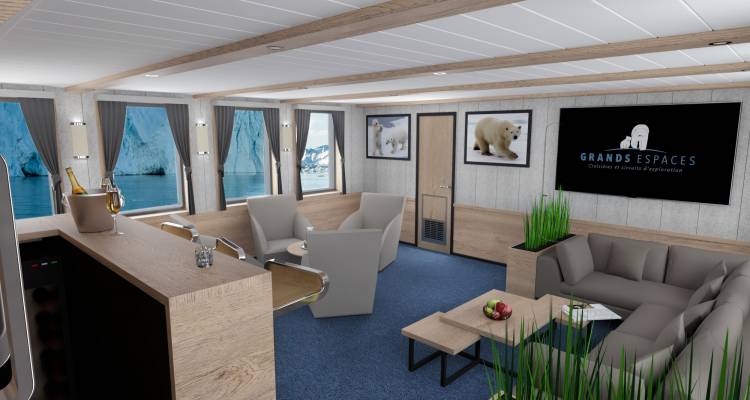 Built

1968 redeveloped in 2021

Length

53.5m
Width

10m

Cruising Speed

12 knots
Draft

3.35m

Country Region
Ship Overview
Its name, "Nanook", means "polar bear" in Inuktitut. After a complete redevelopment in 2020, it will take you to discover the polar lands from 2021, in particular Spitsbergen, Greenland and Terre François-Joseph.
The boat was built in 1968 in Denmark for traffic control missions in the North Sea: it was thus designed in its bow and hull to face the harshest seas.
It is 53.5 meters long and 10 meters wide for a draft of 3.35 meters; an oceanic boat cut out for great expeditions. Thanks to 2 engines developing 2200 HP, its cruising speed is 11 to 12 knots with a maximum speed of 16.2 knots.
Ice class 1B, it can navigate easily in regions occupied by the pack ice. It is served by 6 officers and crew, a chef, and two polar guides lecturers are on board. It has 2 zodiacs for excursions, as well as expedition cruise equipment.
Staterooms / Suites
(Grand lit)
(Twin Cabin main deck)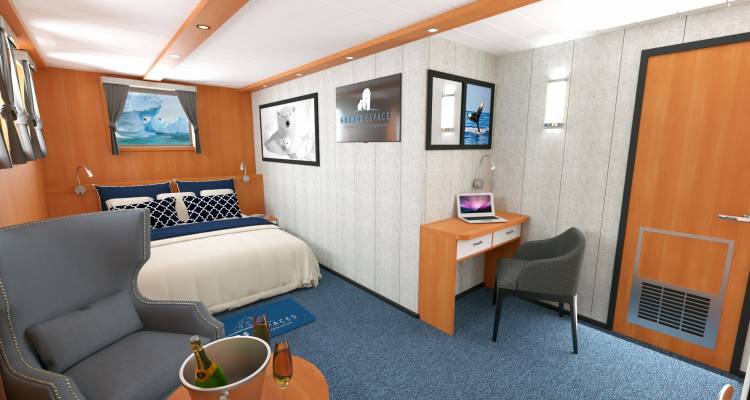 Features
The 7 passenger cabins from 14 to 17 m2 have: separate or double beds, a desk, armchairs, storage, private WC / shower unit. The yacht accommodates a maximum of 12 passengers.