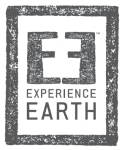 Experience Earth Travel
Headquarters in New Plymouth, New Zealand
View all tours
Number of tours

3
Age Range

18-85
Number of reviews

2
Rating

5.0

/5
Response rate

100%
Response time

less than 1 hour
Written on September 26th, 2018

Our guide was very helpful, he knew the mountain ranges well and he spent the extra time explaining the history of the himalays. The guides and porters really l…

Read more

Written on September 26th, 2018

Experience Earth made sure we were well looked after on our tour. Accommodation, meals, airport transfers were all taken care of. The trek itself was spectacula…

Read more
Questions & Answers
When are the most popular times to embark on a trek or expedition?

The most popular times can vary depending on your choice to trek in winter snow or dry tracks. It is very important to remember weather conditions in the mountains are unpredictable, so being prepared is vital in any season. If you choose to do a trek in autumn (mid-September to November) or spring (March to June), you will experience moderately warm conditions with clear blue skies and beautiful flora & fauna, including the national flower of Nepal – rhododendron in full colour. Trekking in the winter season (January-February) is recommended for low altitude treks below 4000m only. On the other hand, if you trek in the summer season you will experience some of the best weather as you are in 'rain shadows' which means the monsoon rains are generally lighter.

What is it like to do a 'lodge trek'?

Lodges or teahouses provide basic facilities for you to sleep, eat and relax after a day trekking. The rooms in the lodges are simple, clean and have central room wood fires. Each room is usually made from wood or sandstone with two beds and will have a shared bathroom. Dinner and breakfast are supplied at the lodges as part of the trek, with your lunch being supplied at another village along the trail.

Do you use local guides on your treks?

Experience Earth Travel only employ local guides from the different groups of Nepal's diverse ethnic community; including Sherpas, Gurung, Magar, Rai and Brahmin who have the knowledge and experience of the culture, ecosystem, flora, fauna, geography, and history of Nepal. The guides are carefully selected based on their experience, skills & attitude. They are generally local Nepalese people, who were born on the mountains and all of them will speak reasonably good English. The guides who you will meet on your trek are all required to complete training programmes that include; Intensive wilderness first aid, eco-trekking workshops, rock climbing, ice climbing and mountaineering etc, and are all government licensed. If required it is also possible to have a guide who can speak French, Spanish, Japanese, German or Italian depending on the travellers on the trek.

What is the group size on the treks?

The group size on the tour can range from 1 to a maximum of 12 trekkers to ensure passengers get the best trekking experience.

Are you able to organise additional services such as domestic flights and hotel bookings?

Once you have a confirmed booking, please contact our team of travel experts to organise any additional services you may require.

What is the highest altitude you can experience on a tour?

You can experience an altitude of up to a maximum of 6000m above sea level, depending on which tour you select.

What equipment do you provide on your tours?

For the teahouse treks, it is possible for sleeping bags and down jackets to be provided to you. For the camping treks, you will also have access to tents, mattresses and kitchen equipment. Once your booking is confirmed we recommened checking your trek itinerary's equipment list for further details.
Contact our Travel Experts
+1 844 311 3006
24/7 Support
Our team of experienced tour specialists have travelled to hundreds of countries around the globe and have decades of first-hand travel experience to share. Contact us now to have all of your tour-related questions answered!