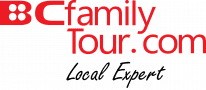 Number of tours

41
Age Range

1-75
Number of reviews

25
Rating

4.3

/5
Response rate

100%
Response time

10 hours
Written on February 23rd, 2020

Guides were very friendly and welcoming. Tour bus from Hanoi to port was relatively new, clean and comfortable. Boat like many others in the bay was fairly old …

Read more

Written on February 2nd, 2020

The tour was a great overview of the life and industry on the Mekong Delta. The bus was comfortable and the tour guide very knowledgeable. It was a very on th…

Read more

Jessica

Written on January 7th, 2020

The tour guide and staff were excellent. The food was good. The rooms were great. Pick ups and drop offs smooth. I can say only good things about the staff. The…

Read more

Written on December 31st, 2019

Was definitely better than I expected. The homestays are quite comfortable despite their location (hot water, electricity, internet), the food is amazing and th…

Read more

Written on December 13th, 2019

Everything was organised, very quick and efficient. We had no contact with the tour guides but somehow everything was organised for us and we had people picking…

Read more

Kevin

Written on October 31st, 2019

The scenery in Ha Long Bay is breathtaking. It would be great if we could stay for more than one day at the sea.

Written on September 26th, 2019

I was disappointed that day 3 was virtually spent all day on a bus. I would have liked to have seen more of the delta south of Can Tho, may be Soc Trang, Bac Li…

Read more

Written on August 22nd, 2019

The trip was ok, but just all seemed to be a bit random, and not very well put together. Also, Some parts were so crowded that three or four groups were running…

Read more

Brandon

Written on July 2nd, 2019

The 3D2N Tour was an incredible sight with some fun activities in between, but unfortunately it is let down by a few things. The scenery and experience is incre…

Read more

Written on June 27th, 2019

Jack was very helpful with great attention to details. He really looked after us well. The bird sanctuary and sampan boat ride in the unicorn island were the hi…

Read more
Questions & Answers
Do you have a non-smoking policy on your tours?

You will be allowed to smoke on the tour in designated areas.

I have travelled on one of your tours before, is there a past passenger discount?

It is fantastic you have travelled with BC Family Tours before, as a past traveller please contact our team of Travel Experts to find out what additional discounts are available for you.

Are the buses/coaches that you use on the tour air-conditioned?

All the buses/coaches you will use on the tour have air-conditioning for your comfort whilst travelling.

Is it possible to customise a tour?

If you are looking to customise a tour in any way please make sure you contact our team of Travel Experts to see what can be arranged for you.

What type of travellers go on your tours?

You will find on any of the tours there is always a range of travellers which can vary from couples, families, seniors or a group of youths travelling together.

How long have you been operating?

BC Family Tour was launched in 2006 by president and founder Le Xuan Luong.
Contact our Travel Experts
+1 844 239 9196
24/7 Support
Our team of experienced tour specialists have travelled to hundreds of countries around the globe and have decades of first-hand travel experience to share. Contact us now to have all of your tour-related questions answered!