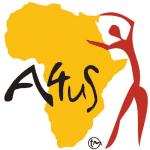 Africa4Us
Headquarters in Joostenbergvlakte, Kraaifontein, South Africa
View all tours
Number of tours

15
Age Range

18-99
Number of reviews

28
Rating

4.6

/5
Response rate

96%
Response time

within 1 day
17 Days Namibia, Okavango Delta & Victoria Falls Accommodated Adventure

Written on October 23rd, 2020

It has been an amazing experience. They offer the best service, brilliant knowledgeable staff that will make your experience perfect. The vehicles are comfortab…

Read more

Majo

12 Days Cape & Namibia Serviced Camping / PLUS

Written on March 9th, 2020

Amazing experience. With professional tourleader (Reinier) and driver (Petrus). Long travel days but in comfortable truck. Accommodation was in good, clean and …

Read more

17 Days Namibia, Okavango Delta & Victoria Falls Accommodated Adventure

Written on February 20th, 2020

We went from Cape Town to Vic Falls on a camping tour and it was one of the best trips we have ever done. Seasoned travelers in the autumn of our lives, it was …

Read more

Africa4Us commented on this review

Hi there!! Thank you so much for the wonderful review! It was such a pleasure to have you on board! We at Africa4us aim to always ensure that we all walk away feeling content! Hope to see you again soon! Kind Regards Africa4us Team

Anonymous

10 Days Namibia Explored Accommodated Adventure

Written on February 20th, 2020

Nobody would regret joining this tour.

Africa4Us commented on this review

Hi there!! We are honored that you joining us on the tour and became part of our memories. Thank you so much for taking the time to leave a review of your experience. We value each and every opinion. Kind Regards Africa4us Team

12 Days Cape & Namibia Serviced Camping / PLUS

Written on February 20th, 2020

You don't have to worry about anything. The guides are amazing, food wan delicious and we truly enjoyed every minute

Africa4Us commented on this review

Hi MariaTeresa! Thank you so much for taking a minute to review your tour with Africa4us. More so, thank you for the amazing feedback as we value each and every word, good or bad, in order for us to improve and maintain the expectations of our guests! Hope we see you soon!

19 Days Cape to Victoria Falls Accommodated Adventure

Written on February 20th, 2020

Do it! It covers a vast distance and takes you through many different landscapes.

Africa4Us commented on this review

Hi Frederick! We are honored that you joining us on the tour and became part of our memories. Thank you so much for taking the time to leave a review of your experience. We value each and every opinion. Kind Regards Africa4us Team

19 Days Cape to Victoria Falls Accommodated Adventure

Written on November 10th, 2019

Though Africa4Us' 19 day safari from Cape Town to Victoria Falls goes to some amazing places and their guide and driver were nice, it is very poorly structured …

Read more

Africa4Us commented on this review

Dear Thomas, Thank you for giving us your time in writing this review. All reviews are important to us and every review is appreciated. First, apologies for the delay in response as we are a bit stunned with this review as it is a first for us. Please know that we will do everything in our power to address each and every concern with utmost importance. We do feel that with these concerns and feedback, it is sometimes better to contact the supplier first in order for you to understand why specific vehicles and destinations are chosen to enable us to offer our travellers the best service and experience possible. Herewith our response: The drive from Cape Town to Namibia is a long drive. This is why we have numerous departures for Namibia. In our Itineraries, we discuss in detail the expectations to inform our valued travellers. Depending on whether you would like to visit Cape Town before your adventure starts, you would choose the specific departure. People who would only like to visit Namibia usually start their tour in Windhoek. We carefully structure these departures for the tours to accommodate the different needs that present them in the industry. Initially, we started to book the lodge because we noticed that clients find the day long and trying, especially in the hot season. As from 2020, we have changed our itinerary and we believe that the new Lodge will bring new interests to our travellers while keeping the adventure exciting. Zimbabwe and its neighbouring countries are going through droughts with less rain than the expected minimum. These droughts have a big impact on the flow and fall of falls right throughout the country and I am sorry that you experienced Victoria Falls at this level. As you are well aware, the roads in Namibia can often be in bad condition. Unfortunately, we must drive these roads to get you to sought-after and well-known places. With safety in mind, we use trucks that are built for endurance. The harder suspension can cause a bit of a bumpy ride and more rattles. Thank you for bringing this under our attention. We will investigate further. When we offer optional activity providers to our client's, our aim is to offer providers with good safety and reliable record. As you have mentioned, they may be more expensive, but one cannot put a price on safety. I assure you that we always work towards the benefit of our traveller. Regards Africa4us

8 Days Okavango Delta and Victoria Falls Accommodated Adventure

Written on October 28th, 2019

I bought a tour which was almost twice the cost of comparable options. The main reason for that was the air conditioning in the bus, but it was BROKEN and inste…

Read more

Africa4Us commented on this review

Dear Homero, Please allow me to thank you for your review. It is so important that we get honest reviews helping us to grow, improve and be the best we can be. I would like to emphasise that your opinion counts and are taken to heart. Africa4us is proud to be a green footprint supporter but it does have its challenges. We will find a way where we can give comfort and ensure environment-friendly use of the aircon. Please receive my apologies for any discomfort caused by our effort and ongoing challenge to find the perfect answer in airconditioning. You can follow this link to fully understand our concerns. Another very important matter to us is the safety of our travellers. We use activity providers with a good track record. In receiving your opinion on the activities we can improve our service by training, investigating and exploring for more options to offer. We will help our guides and drivers with the optional activities at Elephant Sands (and other places) to be booked prior to arrival and have successfully discussed this with the provider already. Homero, we can help Dave with training on interesting facts and wonders on your route. We honestly have no excuse why your guide did not share the interesting information with you. We share your view of Dave and Petrus and will invest in them with further training and sharing information, helping them to be the best they can be. Please allow me to give a short explanation about the forming of the shape of Victoria Falls. • The Zambezi River originally drained through Botswana to join the Limpopo River. • About 2 million years ago there was an uplift of land which formed a large lake (Makgadicgadi) with no natural outlet. • Eventually, the lake starts to overflow and start cutting the Batoka Gorge through the basalt as it went. This then was the start of the formation of the Victoria Falls. • This action leads to shattering zones of vertical displacements and weakness. • These weaker zones gave way to the different gorge's hence the unique peculiar the shape of the beautiful Victoria Falls. Once again thank you for helping us to be the best we can be. Kind Regards Africa4us

19 Days Cape to Victoria Falls Accommodated Adventure

Written on October 14th, 2019

A really get trip with a great guide and group. Once in a lifetime experience. Yes some long drives, but that's the type of trip you are signing up for. Seen…

Read more

Africa4Us commented on this review

Dear Michal, Thank you for giving us your review. You cannot perceive how we appreciate playing a small role in helping to have some great memories made. What an honour. We hope you will have these good memories for years to come and cannot wait to help you with your next great adventure. Safe travels Africa4us

jane

17 Days Namibia, Okavango Delta & Victoria Falls Accommodated Adventure

Written on October 2nd, 2019

The tour was very good as it delivered all that I expected. However in Etosha the guest house was at least 2 hours drive from the game park which meant that we …

Read more

Africa4Us commented on this review

Dear Jane, Thank you for taking the time to give us this review. It is reviews like yours that help us to always grow and better ourselves in our strive to deliver an excellent service to our valuable visitors. I can assure you that we always put in a great effort to stay as close as possible to the entrance gate into Etosha. Seasons do however determine availability. Tarentaal Lodge is 100km away in the little town called Otjo and did require some extra driving of an hour per day one way. A big thank you for mentioning the guide and driver abilities, we believe that this can be dealt with in a positive manner. As part of the industry, we make use of Southern African registered guides. like all other companies. Being a company that visits multiple countries it is, operational wise, a difficult task to have a local guide for each country. (local guides as per activities included) We are grateful to read the tour delivered what you expected and we look forward to our next adventure together. Kind Regards Afrca4us
Africa4Us Videos
Questions & Answers
How can I share feedback after my trip?

Your feedback is extremely important to us! We work hard to ensure that your experience in Africa is enjoyable, safe and hassle-free so please let us know if there is anything we can or could do to make the experience even better. If you have any concerns during your tour please inform your adventure crew immediately, and if for whatever reason you feel the situation was not resolved, please contact our office directly. After your tour, a link will be emailed to you to enable you to complete an online post-tour survey.

How do the optional activities work?

Every tour is designed to capture the best of the area and give you the most exhilarating experience. During each tour, there may be times where you would like to venture off on your own and explore at your leisure some activities not included in the trip. Your adventure crew will inform and advise you on optional activities and excursions to partake in en route. These activities do not form part of your pre-booked travel arrangements with us. We have no involvement, supervision or control over any of the optional activities. These activities are provided by local operators and are entirely independent of us. We can, therefore, not ensure that they have public liability insurance in place. None of these operators, form part of the contract between you and Africa4us, we merely make suggestions for credible and reputable operators for activities and excursions. Should your adventure crew collect payment for or otherwise assists in making reservations for activities, he / she solely acts as a booking agent for the You will have a contract with the operator and not with Africa4us. The local operator / provider's terms and conditions will apply. Africa4us cannot accept any liability on any basis in relation to such activities or excursions. We also cannot guarantee that any optional activities and excursions as by time of publishing our brochure or website will be available at the time of your tour. Rates are also just an indication and may vary. We will not be held liable for whatever reason if the activity does not operate as advertised.

Will Africa4us compensate me for any medical expenses, loss of property while on tour or missing part of the itinerary etc?

Please ensure that your mandatory travel and medical insurance is sufficient to cover your losses in any emergencies, medical or other, missed flights etc. Africa4us will not be liable for any such losses or compensate for any related expenses.

What are your travel insurance requirements?

Our goal is that everyone is safe and belongings are protected. We have an excellent safety record and issues are rare, but travel insurance is mandatory for all our tours. Your Tour Leader will ask for proof oftravel insurance before you depart. We suggest a minimum of US$200,000 coverage in case of medical emergencies. We strongly recommend that you choose a policy that also protects you or includes personal liability, cancellation, curtailment and loss of luggage and personal effects cover.

What documents do I need for travelling to Africa?

We recommend storing electronic copies of all your travel documents in a secure online storage place such as Dropbox.  Passport (with photocopies) Citizens from all countries require a valid passport (with minimum 6 months'validity and at least two clean pages). Travel insurance (with photocopies). Airline tickets (with photocopies). Credit or debit card.  Africa4us vouchers, pre-departure information and dossier. Any entry visas or vaccination certificates required. Yellow Fever Certificate is essential for travel in East Africa.

Will I have access to laundry facilities?

Laundry can be done at some hotels and lodges. Some campsites offer a hand washing service (local women might offer a laundry service as a source of income). Most campsites have facilities to do hand washing.

Can I reserve a single-occupancy tent or room?

A solo person supplement is payable if you require single-occupancy rooms or tents and is available on a first come, first serve basis. Please note that in certain locations single occupancy is not available due to the nature of the camp.

How do you handle solo travellers?

Solo travellers will be paired in twin or multi-share accommodation, depending on the style of your tour, with someone of the same sex for the duration of the tour.

What happens when I am allergic to certain foods?

If you have special dietary requirements, please let us know at the time of your booking to give your adventure crew enough time to do the necessary planning and shopping.

Do I have to be of a certain age to join a tour?

We place a lot of emphasis on the quality of, and the experience on our tours, so we expect all participants to be mindful of the fact that they could travel together with people of all ages. You need to be 18 years old on the departure date of the trip. If you want to travel together as a family with children, you can contact us to provide a tailor-made trip designed for your needs. There is no "maximum" age limit on our trips. Detailed information is provided about the style of each tour and the itineraries, so participants that book on the same tour will generally share the same interests, irrespective of age or abilities. Our group tours are designed to provide as much flexibility as possible to pursue individual interests – there will thus be ample time to "do your own thing", but a mature approach is more important than age to make sure your tour is a success.

How fit and healthy do I need to be for your trips?

Our tours are of an adventurous nature and some activities could require a person to be actively involved, so we require all participants to be "young at heart", in good health and have a flexible outlook on problem solving and participation in a group setting. You need to be fit enough to handle your own luggage, set-up your tent and to be able to enjoy long travelling hours on some days. Some of the included activities require a certain degree of fitness and good health, there is,though, enough freedom of choice in optional activities to suit your personal fitness levels.
Contact our Travel Experts
+1 844 311 3006
24/7 Support
Our team of experienced tour specialists have travelled to hundreds of countries around the globe and have decades of first-hand travel experience to share. Contact us now to have all of your tour-related questions answered!