It's Time for Jordan
Explore the land of prophets, legends, ancient cities, starry desert landscapes and modern-day culture on tour.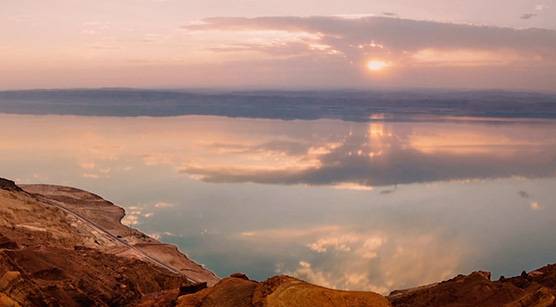 Your journey begins now
You may have travelled far and explored many corners of the world, but if you haven't been to Jordan, the best is yet to come. Witness the sands of time, open a door to the past, let vibrant cities transport you, and discover unique culture unto its own. Watch now and begin a journey to Jordan right now. It's Time for Jordan.

Episode 1: All four seasons, all worthwhile

In Jordan, the changing seasons are something to cherish. Throughout the year, autumn, summer, winter and spring bring their magic and turn landscapes and cities into something different with each season. See them for yourself now. It's Time for Jordan.

Watch the episode

Episode 2: You need a lifetime for Jordan

If you're looking for a place where days and nights melt seamlessly into one another and time stretches out into the horizon, Jordan is the place for you. There's so much to see and do, one life just isn't enough. See for yourself. It's Time for Jordan.

Watch the episode

Episode 3: Time stands still for no one

Jordan is about to have its moment in the sun, and the rest of the world will catch on. Throughout history, the country has been no stranger to explorers and vagabonds, so what are you waiting for? The clock is ticking. It's Time for Jordan.

Watch the episode
Here's what you'll find in Jordan...
Complete cultural immersion

In Jordan, you can go on an adventure of your own making. From culinary delights and heritage to submerging yourself in landscapes and the Dead Sea, there's no end to the extraordinary. 

Lessons from the Bedouins

The Bedouins are nomadic desert dwellers. They are also incredibly hospitable people who will welcome you into their lives by sharing some of their traditions with you.

The mythical road less travelled

Take yourself off-the-beaten-path and leave footprints in Jordan's sandy dunes. If you're the kind of traveller that wants to see a country before the rest of the world does, the time is now.
A TRAVEL MAGAZINE BY TOURRADAR
Discover all Jordan Tours