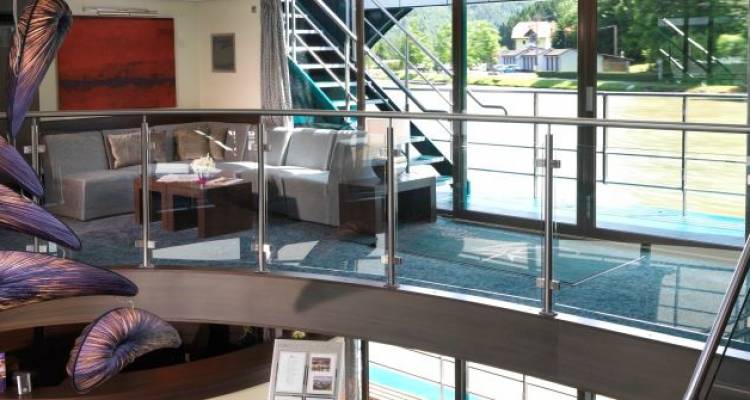 Built

2010

Guests

150
Length

110m

Width

11.4m
Suites

8

Staterooms

68
Registry

Germany

River
Ship Overview
Built in 2010, the stunning MS Amadeus Elegant is a premium river cruise ship that is true to its name. Measuring 110 m. In length and 11.40 m in breadth, it incorporates several elegant construction details which include the famous pointed bow that has made other ships that belong to the premium Amadeus brand, highly valuable in the international market. With its classic, elegant design, the ship is able to accommodate up to 150 guests in 67 comfortable standard cabins and 9 luxurious Amadeus Suites. A 40 member crew is ready to cater to every guest's wish in an atmosphere of complete relaxation. The flagship vessel features four decks – the sundeck and three other passenger decks (Haydn, Strauss and Mozart) where cabins with panoramic window fronts are located.
Built: 2010
Speed: 25 km/h
Cabin/Suites: 67/9
Length: 110 m
Breadth: 11.40 m
Draught: 1.30 m
Tonnage: 1.566 t
Height above water: 5.85 m
Crew: app. 40
Staterooms / Suites
Cabin (15 m2 sq. ft.)
Amadeus Suite (22m²/ 236 sq. ft.)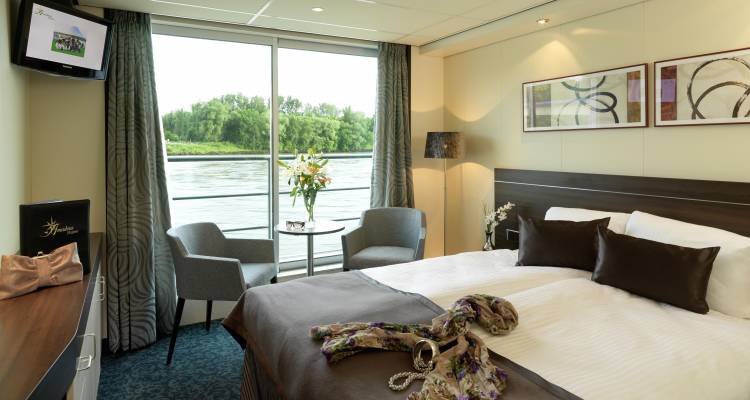 Features
With floor space measuring 161 sq. ft., the standard cabins on board the impressive MS Amadeus Elegant are bright, contemporary and inviting. Most of them have large panoramic windows with French balconies to ensure guests enjoy unforgettable views of passing scenery. Featuring exclusive furnishings and décor, these rooms have a designer touch and provide guests with a comfortable and chic personal space in which to relax and unwind. Enjoy modern conveniences including TV, a telephone, safe, and separate areas for WC and shower. Guests can enjoy all services and amenities that are normally found aboard a top notch ocean liner.