Response rate

100%

Response time

0-1h
See all tours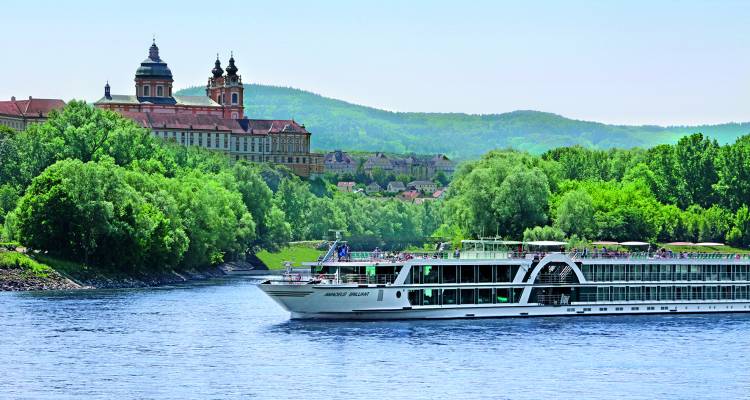 Ship Overview
Launched in 2011, the MS Amadeus Brilliant is a premium river cruise vessel that lives up to its name and famous lineage. The ship is built with the finest traditions of other top class vessels belonging to the elegant and innovative Amadeus fleet. Designed as an identical twin of its sister ship, the MS Amadeus Elegant, this brilliant beauty features the famous pointed bow and other noteworthy construction elements synonymous with its highly successful sister ship.The MS Amadeus Brilliant was designed to provide luxurious cruising comfort for an unforgettable journey along Europe's famous rivers. At 110 m in length and 11.40 m in breadth, the flagship vessel accommodates 67 superb cabins and 9 chic suites.
Built: 2011
Speed: 25 km/h
Cabin/Suites: 67/9
Length: 110 m
Breadth: 11.40 m
Draught: 1.30 m
Tonnage: 1.566 t
Height above water: 5.85 m
Crew: app. 40
Staterooms / Suites
Cabin (15 m2/ 162 sq. ft.)
Amadeus Suite (236 sq. ft.)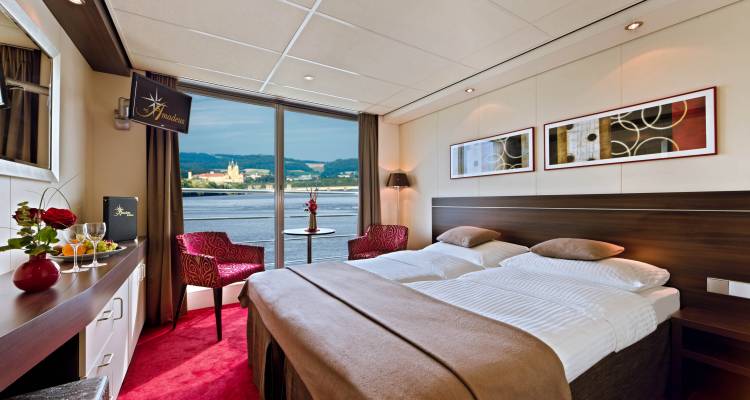 Features
The standard cabins on board the MS Amadeus Brilliant are spread out over whimsically named decks such as Mozart, Haydn and Strauss. Panoramic window fronts that can be transformed into innovative French balconies are a special feature of cabins on these premium vessels. Standard cabins also have comfortable seating areas complete with furniture and spacious cabinets for maximum storage. Valuables can be kept safely in a safe. Cabins feature modern amenities including a TV, telephone, and separate areas for WC and shower.