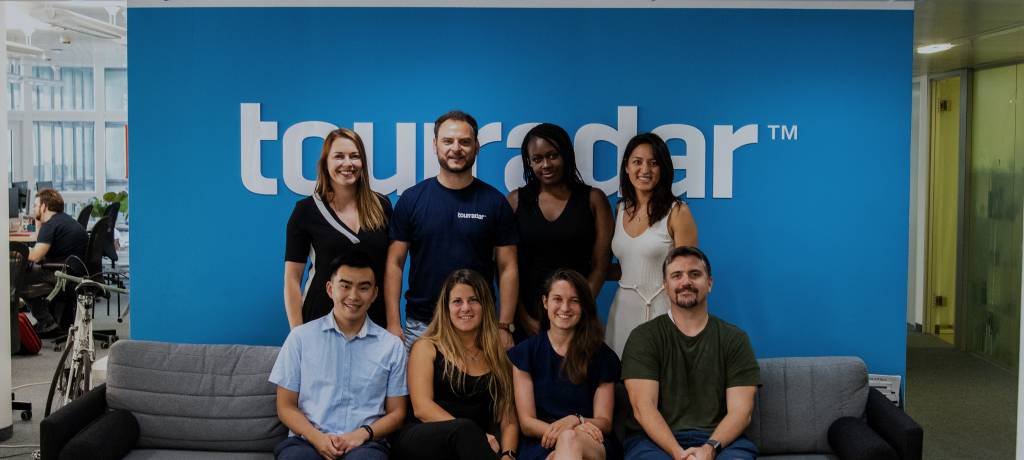 People
Are you an excellent communicator with unrivalled problem-solving skills? Do you want to help us expand our growing team of world-class professionals with the help of a few talented individuals? Then all that's left to do is meet our People Team, located in Vienna, Brisbane, and Toronto, and hit apply!
See all openings
Our Team
The People Team at TourRadar is responsible for hiring, developing, and retaining world-class talent - an essential part of our ultimate vision for building the global marketplace for multi-day touring. This work encompasses recruitment, employee on-boarding, benefits and compensation, employee relations, legal and compliance, training, and development. We work hard to ensure TourRadar is continuing to hire and develop the talented, passionate people required to unlock our full potential.


 
Meet Ainash, Senior Technical Recruiter
As a Senior Technical Recruiter, Ainash is responsible for engineering and product hiring across TourRadar. Her background in executive search made her an ideal fit as our first Talent Sourcer, but her exceptional communication skills and emotional intelligence netted her a fast promotion into a recruitment role, where she has excelled, having hired more than 25 engineers within her first year. Originally from Almaty, Kazakhstan, she loves hiking and exploring new destinations.
Meet Maz, HR Analyst
Maz honed her organisational and multitasking skills in her various roles in the Hospitality and Tourism Industry before joining us at TourRadar. Her commitment to boosting team morale has evolved the office culture, and all of her fellow team members value her approachable and friendly nature. Maz is responsible for hiring talented people in our Customer Support, Business Development, Finance and Content Teams. From finding the next TourRadar superstar to organising company get-togethers, Maz's diverse role not only brings people together but allows for the ethos of TourRadar to remain strong as the company grows.
Meet Jan, Onboarding Specialist
Jan is our Onboarding Guru in the Vienna office. He is making sure our newbies are receiving the best onboarding experience, helping them with relocating and finding their new place to live. Jan is now making sure our onboarding globally gets better every day but on his free time you can find him around our new massive ping pong table or playing basketball.
Meet Federica, Recruitment Manager
Federica is a Recruitment Manager responsible for all hiring across Marketing, Business Development, Finance, Customer Support, and Design across North America, Europe, and Australia. Her prior experience in HR and Recruiting has been instrumental in more than tripling the size of her hiring teams within her first nine months at TourRadar. She is the founder of our TR employee travel group and a proud Italian polyglot!