Awards & Recognitions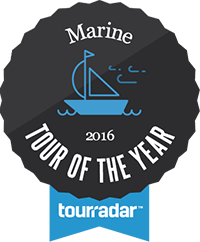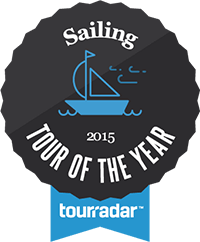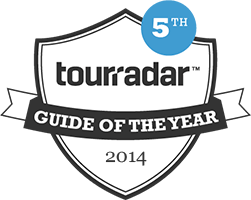 Koda Sail Guides


Save up to 70%
across the globe
ends on 27 Nov 2017
219 Koda Sail Reviews
Excellent

98%

Good

2%

Average

0%

Rather Poor

0%

Bad

0%
Accommodation

5 / 5

Transportation

5 / 5

Meals

5 / 5

Value for money

5 / 5

Guide

5 / 5
Write a review
About Koda Sail
The best thing about travel is the people you meet along the way, and sharing new experiences with others from all around the world. Being there to help other travellers get the most out of every day and enhance their travel experience is what we love most here at Koda Sail. Our goal is for you to 'turn off' and relax. Let us take care of the rest. We know the best places to eat, the 'must dos' in each town, where the nightlife is, where you can buy local treats, whatever you're wanting to know or do, we've done it all! And if we haven't, we have the local knowledge to find out for you. This is our passion. This is what we love to do. If you also are passionate about travel, then you need to get on board and join us at Koda Sail for your next adventure!
Koda Sail videos
Runaway with Koda Sail
#GETONBOARD the FriendShip!
Croatia Sailing - Koda Sail
This is KODA SAIL
It's time to reward yourself
Show more...
This is Croatia. This is Koda Sail
Koda Sail Guides
Koda Sail Photos

Questions & Answers
Here we have collected and answered the most frequently asked questions.
What are the boats like?

Our A+ Category boats are newly built, with spacious
air-conditioned cabins and private en-suites, so there's
no sharing between 8 cabins like the lesser class boats
of the competition.
Enjoy the large sun deck and dining area. There's plenty
of room to take in the sun, relax on deck or chill by the
bar. Get on board today!

Are there power sockets on the boat?

Yes. They are European sockets (2 hole prongs), so you
will need to bring an international conversion adapter
to use your electronics.

How many hours a day will we be cruising?

Not including our daily swim stops, we cruise the seas for
approx 3-4hrs each day.

Where do we dock?

We dock in the main port, close to all the action. A short
walk in with your Koda Sail Rep to get an orientation
tour of the city when we dock will get you familiar with
all that you need to know for your time on the land. We
are quite often docked up next to some super yachts so
it's a good chance to do some celeb spotting when in
port.

What happens if I get seasick or we get bad weather?

Very rarely does anyone get seasick on these tours, as
we do not encounter many rough seas. If the seas are
too rough on any given day, our Captain plans out an
alternate route to avoid them.
If you do usually get seasick, we recommend you get
yourself some seasick or ginger tablets before you get
on board. We also recommend purchasing a set of
those seasick pressure point wrist-bands if you're really
concerned.

What if I cant swim very well?

Life jackets are available on all our boats and there will
be plenty of other activities to keep you busy. Or, if you
prefer, you can stick to lounging around, soaking up the
rays on deck!

Can you cater to dietary requirements on board?

Having our very own personal chef means we can
cater to special dietary requirements.

Are there extra excursions on offer?

Yes, for those that want to get even more out of your
week on the seas, we have some fun optional local
excursions on offer. Ranging from white water rafting
to a leisurely bike ride around the National park. The
costs for these are not included in your tour cost & are
payable to your Koda Sail Rep during the tour.

How much free time will I get on my tour?

How much free time is up to you, it's your vacation! If
you want things to do, then your Koda Sail rep is there
offer insights to the towns we visit, organize your land
excursions or nights out with the group.
There are plenty of opportunities each day for you to
swim in the sea or chill on the sun deck. In the evenings
you have the option to join your new friends out on the
land or have the night to yourself for a quiet night in.
Whatever you want to get out of your vacation, we are
here to help make it happen.

How many passengers are on the boat?

On average there are generally between 20-30
passengers per tour group