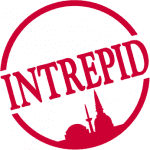 Intrepid Travel
Headquarters in Melbourne, Australia
OVERALL RATING
4.4/5 - Excellent
See all tours
Highlights
Largest 'small group adventure' tour provider in the world
Over 1,000 itineraries in +100 countries
Our tour leaders are 100% local
Responsible business is ingrained in our culture
Awards & Recognitions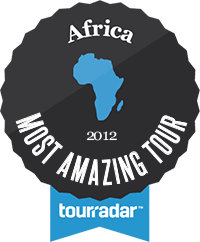 Intrepid Travel Guides



+6
1,047 Intrepid Travel Reviews
Excellent

66%

Good

24%

Average

6%

Rather Poor

3%

Bad

1%
Accommodation

4 / 5

Transportation

4.5 / 5

Meals

4 / 5

Value for money

4.5 / 5

Guide

4.5 / 5
Write a review
Looking for a specific tour?
995 Intrepid Travel tours
Check it out
About Intrepid Travel
Originally started by two bearded backpackers, Intrepid Travel has changed quite a bit since it first started in 1989. The company now leads 100,000 travellers each year all over the world. Intrepid Travel is known for their tours and providing responsible travel to travellers in small groups, showing them adventures around the world. Intrepid opens up a whole new sense of adventure by allowing travellers to get off the beaten track. Across all their tours, the average group size is 10 - this allows travellers flexibility as well as freedom to get off the tourist trails and explore the local culture and places. Their different travel styles include Basix range (aimed to break boundaries, not budgets), to their Comfort range which is a combination of some of the good things in life, with keeping your feet on the ground. With so many options; there's an Intrepid adventure to suit just about every budget and comfort level.
Intrepid Travel videos
Discover Vietnam
Discover USA
Discover Uganda
Discover Thailand
Discover Tanzania
Show more...
Discover Spain
Discover South Africa
Discover Peru
Discover Nepal
Discover Morocco
Discover Mongolia
Discover Kenya
Discover Italy
Discover India
Discover Egypt
Discover China
Discover Cambodia
Discover Botswana
Discover Borneo
Discover Australia
Discover Antarctica
Intrepid Family Adventures
A Taste of Vietnam
A Day in India
A Taste of China
From Japan with Love (and Dashi)
Local Vietnam Leaders
Q&A with Bruno Dawson
Angkor Trails
Intrepid's Adventure Collective - Guatemala
Iceland: The Ultimate Travel Guide
Taste of Tasmania
Kilimanjaro in the Darkness
Madagascar
Sunrise over the Great Wall of China
Tanzania Cycling Adventure
Discover Western Australia
China Food Adventure
Cuba
Sailing Burma
Australia - Red Centre
Sailing the Caribbean
Family Adventure - India
Europe
Japan: The Ultimate Travel Guide
Ultimate Travel Guide: Canada
Why Intrepid
Travel is best Shared
The greatest part about travelling with others is the people; the people you meet in the places you go, and the people to travel with along the way. Understanding their perspective, their stories, and ultimately the friends you make from all over the world. These are the memories that make travel special, with others from all over the world.
Time Balanced for You
Intrepid trips are designed to be balanced with both time doing group activities, as well as time for you to just soak up what is happening around you. Intrepid make sure the time you spend travelling with them is a good mix of time with your small group, and seeing and experiencing the the places you travel to.
Places Off the Beaten Track
As well as seeing the major sites, there is always an opportunity with Intrepid to see the other things; the smaller things. It is often these small experiences, whether it is the local markets, an out of the way restaurant, or hidden galleries, that really make your travels special.
Responsible Travel
Intrepid understands that in order for destinations to keep being beautiful, they need to remain in tact - and all it takes is a little bit of self-awareness and care. Intrepid knows how to have fun still, while being respectful and allowing others the opportunity to see it as it always was.
All Travelers Welcome
Whether you're travelling alone, with a partner, on a budget, prefer one or two pillows - it doesn't matter, because Intrepid can help you get where you want to go. Their mission is to deliver the best travel experiences to anyone who's up for them.
Tours run by the Pro's
Intrepid understands that to truly understand the place you are visiting, you want to be shown around by people that live there. All their leaders are travel experts and friendly locals, knowing the destinations inside and out. Intrepid are extremely proud of their leaders; the happy personalities, that are the face of Intrepid.
Intrepid Benefits
Small Group Travel
The classic style, the small group. The company started with these tours back in the 80s with a small group, one of the local guides, a group of excited travellers, and a whole adventure ahead of them. Not much has changed, except now organising logistics is a bit easier, and travelling with a group is generally a bit more affordable.
Solo Travellers
Travelers who are traveling solo are more than welcome - what better way to see and experience the world than going off on an adventure with some other like minded travellers. Joining a group as a solo traveler can be a great way to make new friends, as well never finding yourself with no one to talk to. Best of all, it can even save you some money as you can be matched up with someone to bunk with of the same sex. And if you'd prefer your own room, there is a single supplement available on most trips.
Awards & Recognitions
Other Recognitions
Intrepid Travel Guides
Intrepid Story & History
Back in 1988, two guys from Melbourne, Australia by the names of Darrell and Manch , set off on an adventure to the other side of the world. They traveled to Africa, and without air conditioning on their modified truck, they filled it with supplies, some beer, a bunch of aviator sunglasses, and some friends.
On the trip, they came up with the idea that perhaps others may be interested in this style of travel too. Just like that, not long after this moment, Intrepid was born.
These days Intrepid has grown considerably, now giving over 100,000 travelers a year the opportunity to experience adventure all across Europe, Asia, Africa, the Middle East, Australasia. and Antarctica.
Questions & Answers
Here we have collected and answered the most frequently asked questions.
Is tipping commonplace in other parts of the world?

Yes, in most places tipping is expected. At your welcome meeting, ask your leader about the local custom and advice on how much is recommended at restaurants or with local guides. At the end of your trip, you may also choose to tip your Intrepid leader.

What trips include a kitty and what is it?

The Kitty system is operated on some trips like the Overland and Basix. The kitty is a cash contribution to a central fund and overseen by the travellers and crew. It helps fund accommodation, camp meals or activities for the entire group. Contribution to the kitty is compulsory on some trips while voluntary on others. Please check for the up-to-date amount 48 hours prior to your trip commencement.

Will the coach be modern and comfortable?

It depends on where you are travelling and on what style of trip. On a Basix trip in Asia, expect a local bus with no air-conditioning. On a Comfort or Original trip in South America, there will be reclining seats and sometimes even refreshments offered.

What type of ground transportation is used?

Intrepid uses as much local transport as possible, which means travelling on everything from a camel to a train, minivan or bus.

Will I be able to charge my electrical appliances?

In most places you'll be able to recharge your appliances at the hotel. On their Overland trips, most of the vehicles we use come with their own power supply and you should be able to recharge onboard.

Will I get internet coverage?

It depends on the destination. Some places have Wi-Fi hot spots everywhere and other places will have limited or no coverage at all.

Will my mobile work?

Many of the destinations are out of the way and there maybe limited coverage so Intrepid cannot guarantee your phone will work as desired. Contact your phone provider before you leave about global roaming and the costs involved, and get their advice on the coverage you'll receive in the places you're travelling in.

How can friends and family get in contact while on tour?

Family and friends can contact Intrepid directly if they are unable to contact you in an emergency through email or phone. There is also a list of emergency contact details in the Trip Notes (for your destination).

What are the available communication facilities?

Many hotels and public places have Wi-Fi so it's usually possible to keep in touch with home every couple of days. In remote places (think Mali, Serengeti or the Sahara) or on treks or homestays, you will not be able to communicate as readily.

What standards of hotels should I expect?

The hotel standards depends on the Trip Style you have chosen. Basic accommodation is generally budget (1-2 star), while Original is budget or tourist class (2-3 star). On a Comfort trip you can expect tourist class (3-4 star).