Festivals & Events in USA
See all the best Festival & Events tours in USA. There are 15 trips to choose from, with the tours varying in length from 4 days up to 13.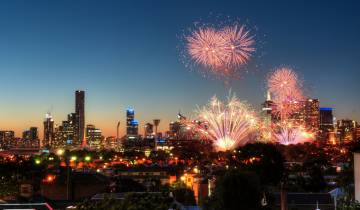 New Years Tours & Trips
Tours starting from USD $699

USA
New York City
Grab your glass of champagne and get your resolutions ready! There's countless places to celebrate New Year's Eve that fit your unique party preferences. Choose among exciting destinations like New York, Sydney, Reykjavik and many more. Just make sure you're ready for a great time!