Festivals & Events in USA
See all the best Festival & Events tours in USA. There are 6 trips to choose from, with the tours varying in length from 4 days up to 7.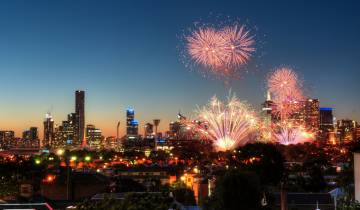 New Years Tours & Trips
Tours starting from USD $949

USA
New York City
19 March
There's no better way to welcome the New Year than celebrating in a foreign city with a group of new-found travel buddies on a New Year's Eve tour. Celebrate in Europe , America , Asia and beyond!