Festivals & Events in North America
See all the best Festival & Events tours in North America. There are 17 trips to choose from, with the tours varying in length from 1 day up to 21.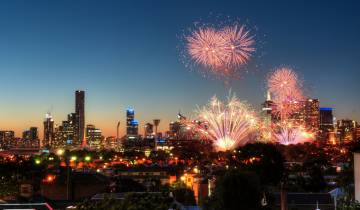 New Years Tours & Trips
Tours starting from USD $1039

USA
New York City
19 October
The celebration of the New Year is a tradition eagerly enjoyed by people from all over the world. Although many have their own traditions for New Year's, the theme of "new beginnings" rings true no matter where you find yourself celebrating.