Festivals & Events in Netherlands
See all the best Festival & Events tours in Netherlands. There are 4 trips to choose from, with the tours varying in length from 3 days up to 4.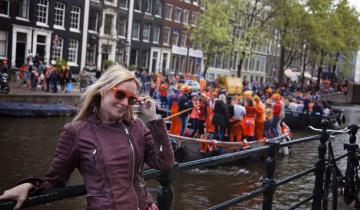 King's Day
Tours starting from USD $140

Netherlands
Amsterdam
On King's Day in Amsterdam the city comes alive and turns into a sea of orange, and if you're looking for a short Europe break then a King's Day tour should be front of mind when planning your next adventure.