Festivals & Events in Netherlands
See all the best Festival & Events tours in Netherlands. There are 4 trips to choose from, with the tours varying in length from 3 days up to 4.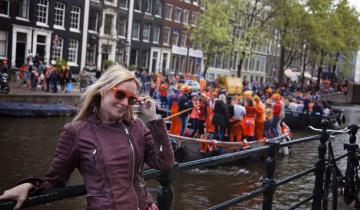 King's Day
Tours starting from USD $149

Netherlands
Amsterdam
As if you needed another reason to visit Amsterdam, here's your chance to take part in one of the world's biggest and best birthday celebrations: the ones for the Netherlands King's day! Let them eat cake!