Did you go on tour with Mahri?
Scotland, Edinburgh
Avg. Rating
Hello! I have been a guide for HAGGiS Adventures for almost 3 years now and I adore absolutely every minute of it! Showing off Scotland is not a hard thing to do but I love sharing my passion, our history, culture and all of our music with my passengers as well. If you have been on one of my tours then you will know I am maybe a wee bit crazy but I also have a huge amount of energy and a big smile that I enjoy sharing with you all every day.
Languages I guide in
English and a sprinkle of Scots
Share Mahri's profile
Mahri's Favourite Tour
Hebridean Hopper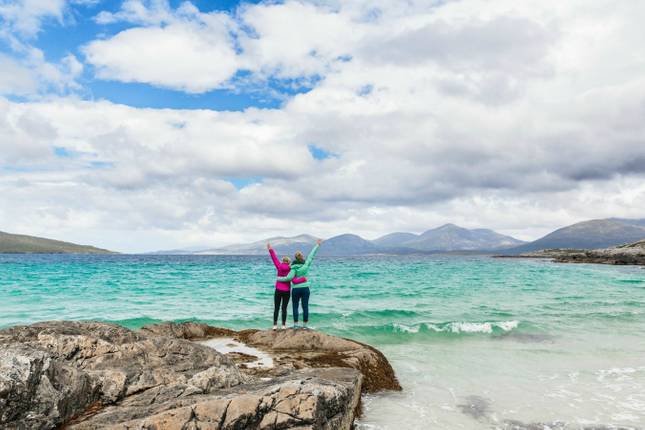 Unforgettable Tour Memory
Driving along the west coast of Scotland one quiet January morning, I had to pull the coach over as I burst into tears - I was about to go on a 2 month holiday and I didn't want to go! That morning was so perfectly beautiful, my group had become a family and the music we were listening to at the time was great. Who would want to leave such a place!? Also a big shout out to Ellyce from my New Years tour 2016-17. She was the perfect passenger and friend - she's the happiest person I have ever met, her eyes were constantly full of wonder and appreciation and she listened to everything I said :D
Best Travel Tip
Absolutely take a million photos but PLEASE remember to put your camera down and take some time to enjoy where you are for a wee while at every place you adventure to.
Mahri's Reviews from travellers