Did you go on tour with Ben?
England
Avg. Rating
From a young age I knew travel and exploration would be a large part of my life. Growing up in South East England, the forests, riversides and fields were my playground. I have worked in the travel industry my whole career starting at the age of 18 as a young sales apprentice with Thomas Cook to doing what I do now, with a variety of different roles in between. I have always greatly enjoyed my work. I took some time out of this to complete a Degree in Geography focusing on eco tourism and human impacts on the environment. In 2012 I joined Dragoman Overland to run truck expeditions, combining all of my passions together: people, culture, wildlife, bush craft, wild camping, tracking, cooking, geography, off road driving and adventure. I chose Dragoman for their great reputation, their strong responsible travel ethos and also their extensive training program. At Dragoman the leaders are dual role, meaning we do the mechanics on the expedition vehicles as well as drive and lead tours at the same time. I have led successful trips throughout India, Nepal, Pakistan, China, Kyrgyzstan, Uzbekistan, Turkmenistan, Turkey and from Cairo to Cape Town through The African Continent. Africa is the great outdoors and this is where I am currently based. If we ever get time and for anyone interested I do a short talk and demo in basic survival, an intro to tracking basics, some basic self defence and sometimes fishing depending on our location. Overlanding is all about the team experience and you get out of it what you put in. It's a great way to travel. Travelling is my passion. It's my life. but what I love even more is showing other people what this amazing world has to offer. Follow my adventures on Instagram at ben_sims_adventures
Languages I guide in
English
Share Ben's profile
Countries where Ben guides in
Ben's Favourite Tour
Eastern Trans Africa (Nairobi to Cairo)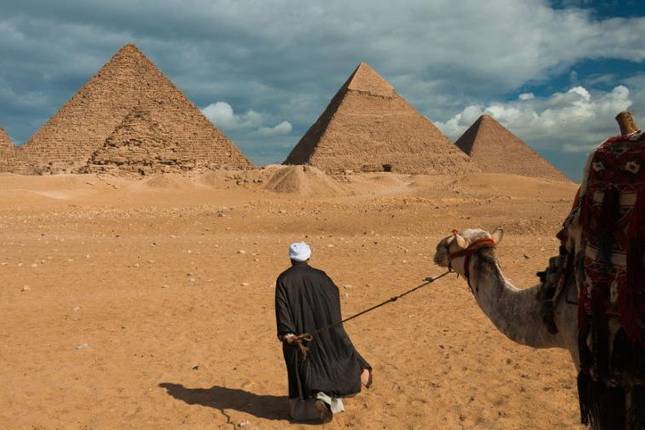 Unforgettable Tour Memory
There have been so many it's very difficult to choose. However, there is one that stands out amongst the rest. It was an experience I had quite recently. A hot air balloon ride over the Serengetti. It really was the most magical wildlife experience I have ever had. If you have a bucket list then this has to be on it. Simply amazing
Best Travel Tip
Life begins at the edge of your comfort zone. Push yourself out of yours, even just a little and you may be amazed at how good it feels and the confidence it will create. Oh and of course, having an open mind, always being prepared and expecting the unexpected!
Ben's Reviews from travellers