Highlights
Most awarded operator on TourRadar
Flexible Itineraries - Your trip your way
Be a Traveler, Not a Tourist
No Tips or Commissions accepted
Awards & Recognitions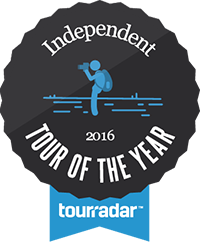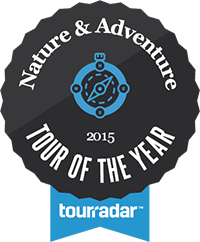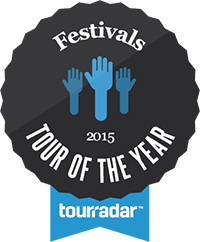 +4
Free & Easy Traveler Guides



+44
3,076 Free & Easy Traveler Reviews
Excellent

84%

Good

15%

Average

1%

Rather Poor

0%

Bad

0%
Accommodation

4.5 / 5

Transportation

4.5 / 5

Meals

4.5 / 5

Value for money

4.5 / 5

Guide

5 / 5
Write a review
Looking for a specific tour?
25 Free & Easy Traveler tours
Check it out
Geert

Brad

10 days in Nicaragua - The Final Fiesta

Written on November 15, 2017

http://www.whatsappstatusmessage.com/

Brad

20 days in Peru - Wander Through the Incan World

Written on November 3, 2017

Unreal experience. High activity trip.

Free & Easy Traveler commented on this review

Peru; what a country! Am I right!?
About Free & Easy Traveler
Free and Easy have put in all the hard work for you to have an incredible travel experience. Starting out as a group of travelers, you will soon become a group of friends, going to amazing places without the hassle of planning the details. This allows you to relax, enjoy the moment by soaking up what is going on around you, and living in the moment. While seeing the sights and landscapes of the country, Free and Easy really aim to allow their travelers to experience a new way of thinking.
Free & Easy Traveler videos
Greece & Turkey: Free & Easy Traveler
Thailand Trip: Free & Easy Traveler
Indonesia: Free & Easy Traveler
Main Page Video
Greece and Turkey with Free & Easy
Show more...
Step Off the Beaten Path
Traveling on Cloud 9
Endless Summer Roadtrip
LiveFree - THIS is Why We Travel
The Ultimate Journey
The Final Fiesta
Wander The Incan World in Peru
Sailing in Bocas Del Toro
Free and Easy Intro
Thailand: The Best Place to #LiveFree
How to #LiveFree & Easy!
Turkey: Where East Meets West
The Rice Terraces of Banaue
Explore Machu Picchu
Thailand: The Best Place to #LiveFree
Why Free and Easy Traveler
Experiences Travelers
Free and Easy are experienced travelers themselves, and they want to share the positive experiences they have had with the travelers on their tours. By joining a Free and Easy trip, you are becoming a member of the travel family, and they are positive you will never look back. They believe that once you start following your dreams, the easier they will be to find, helping you to indulge in the experiences you once only dreamt about.
Backpacker Style Relaxed Trips
Free and Easy will help you see the world, by running backpacker style trips that will expose you to new cultures, landscapes, and a sense of freedom. They aim to make you feel exactly as their name says; free and easy. Their itineraries reflect this also, by traveling in a casual, less rushed way in the the places they go. And because they know how important travel experiences are for each person, they aim to show you the best of the best, without the hassle of organising and planning.
Free and Easy Traveler Benefits
Travel With Friends
By traveling with others of a similar mindset, you will start the tour as a group, and finish as friends. Free and Easy group leaders are just as much a part of the trip as everyone else in the group, and they're always there to help as well as joining in the fun!
Travelers, Not Tourists
With the Free and Easy approach of being a traveler as opposed to a tourist, it means you will get to experience and interact with the places you are going, and not just see them. This deeper level of exposure to the places you go will reveal new things you may not have known otherwise. Free and Easy take pride in their ability to stimulate the curiosity of their travelers, and opening a door to the adventure that comes from within the world of travel.
Like Minded Groups
With Free and Easy you will be traveling with people of a similar mindset - people wanting a backpacker style tour that allows you to relax and soak up the places you are exploring.
Free & Easy Traveler Guides
"When asked what travel is ... What we've all been so lucky to experience . What is travel?... It's everything.…"

"What can I tell you? I can't get enough of discovering new people, places and things.. but we all wouldn't…"
Free & Easy Traveler Photos

Popular for Free & Easy Traveler
Free and Easy Traveler Story & History
Back in the year 2000, a young twenty year old named Curtis Smith founded Free & Easy as a way for him to continue his travels. As well as continuing his travels, he also wanted a way to assist others to experience the amazing world that he was experiencing.
Free and Easy pride themselves that they are more than just a travel company - they are a network of friends and family, that have come together through a communal love of travel. The company aims to to provide life changing experiences to all their travelers, who come from all over the world.
These days the company is made up of a combination of travel friends and work colleagues, and have maintained their 'free and easy' way of living, which can be seen across the whole company. Ultimately, Free and Easy is concerned with only making sure that people have the best time as they travel - to make sure each traveler is able to enjoy themselves and experience the world around them.
Questions & Answers
Here we have collected and answered the most frequently asked questions.
How much spending money is required for the trip?

The spending money depends on what country you are travelling to, and your personal spending habits - as a rough guideline, it is suggested to take approx $50 USD per day for trips to South East Asia, approx $90 USD day for Central America, Europe, and South Africa trips. This of course is depoendant on how much shopping, partying and how many activities you will do.

Is it possible for a certain group of people to travel together?

Multiple trips are run at many points throughout the yea and because of this, Free and Easy need to know which travelers you would like to be traveling with before trip reservations have been made. Make sure you mention on your online booking enquiry you would like to be placed in the same group as your friends so we can ensure you are placed together.

Who is the tour leader?

Each group will have two knowledgeable and outgoing Free and Easy group leaders responsible to show you the best experiences each particular country has to offer. These pairings are usually different from trip to trip as the team is continually changing and getting stronger.

What is the age group for travellers in the Free and Easy tours?

Most of the travellers are between the ages of 18 & 27.

Is travel insurance required on the tour?

All Free and Easy travellers absolutely need comprehensive travel insurance and a proof is needed that you have medical coverage before you are allowed to join your trip.

Is travel visa required?

Visa requirement varies depending on the tour - it is best to check with your local embassy for the requirements of your nationality. As a guideline, for Thailand tours, a traveller needs to get a 60 Day Thai tourist visa for the 40-day trip. In the Philippines the process of getting a visa extension is very simple and cheap. For Indonesia, Laos, Cambodia, Greece, Turkey, and Nicaragua trips, most travellers will be issued Visa's upon arrival. For the Vietnam trip, the process is a bit different, travellers will have to apply online before the departure, print out the receipt, bring it and then the visa issued upon arrival. Again, it is best to check with your local embassy to make sure you have the right VISA information.

Is passport required for the tour?

Passports are required when joining a Free and Easy tour (With the exception of our Canadian Ski Trips). This is the most important document for travellers, it is suggested to have one that has at least 6 months validity left on it from the date of departure.

What are the things that I need to know if I join scuba diving during the trip?

Scuba-diving is an optional activity on many of the trips. However, this amazing experience does have specific medical requirements. Please contact us and we will be happy to provide you with additional information.

How many people usually joins the tour?

The number of travellers that join the tour ranges from (including leaders) 16-24 people per group, but the average group size is between 18-20 people per group.

What type of currency is primarily used in the Free and Easy tours?

There are banking machines in all the countries Free and Easy operate in, which will dispense the local currency. In all destinations, the local currency will be used. It is recommended to have at least one debit card and one credit card, just to be sure. It is also recommended for travellers to sign up for Online Banking before joining the tour, and let your bank know you will be going overseas.