Active Adventures
Don't just see the world, experience it. Trek and discover traditions of local hill tribes, bike over unforgiving yet breathtaking alpine terrain, paddle to island coves only accessible by water, or hang high in jungle canopies like sloths on a zipline. From New Zealand's adrenaline-fueled activities to the desert dunes of Africa, the best Active tours not only liberate the soul but also satisfy that deep craving for adventure!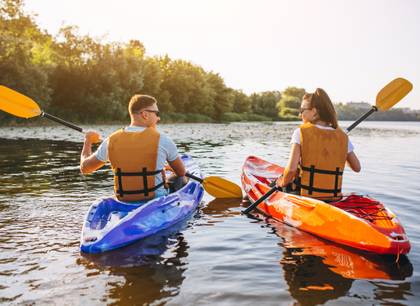 Over 250 Active Adventure Packages With 53,151 Reviews
What to Expect on an Active Adventure
An activity, or two, or three!

Centered around the activities on tour, there's no shortage of fun, exhilarating experiences to be had! Whether you want to try your hand at surfing, weave through high mountain passes on a bike, or dive deep to discover a colorful underwater world - why choose one? An Active adventure has them all!

Good old rest n' relaxation

After a day full of active adventures, there's nothing quite like soothing your muscles and taking a break. That's the beauty of an organized trip, everything's taken care of - from a hearty meal ready to fuel the day ahead to a luxury hotel spa calling your name. Yes, please!

Share your adventure

Beautiful things happen when we push ourselves and very few people can relate to that. Connect with those who love the outdoors just as much as you do on a group Active adventure. Recount stories over a beer at an Old English pub, or huddle together over a campfire waiting for the Northern Lights to make their grand appearance.

Chase the thrill

You can't quite describe an adrenaline rush until you've felt it - that overwhelming sense of pushing your limits, breaking down barriers, and just simply going for it! An Active tour guarantees endorphins and smiles, from shredding fresh-powdered slopes on a snowboard, to an action-packed multisport adventure!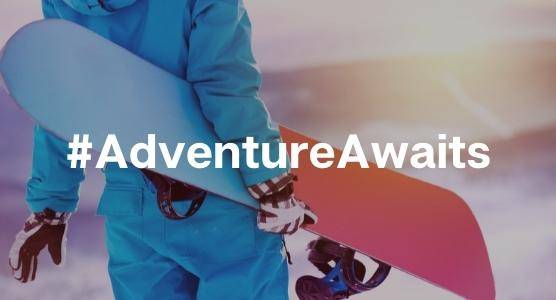 Come with us on an Active adventure!
Join us as we explore
Alberta
the way nature intended on an Active winter adventure! Home to the
Rocky Mountains
, Canada is an outdoor adventure playground and a winter sports haven for anyone - from beginners to black-diamond experts! Feel the rush of the wind on a
ski excursion
, or take things a little more slowly and enjoy a leisurely skate on one of the icy lakes Alberta is so famous for.
Experience a slice of history with a dog-sled ride, race through the powder on a snowmobile, or take things at your own pace by hiking through the stunning
national parks
, there's so much to see on an Active adventure. Pair your trip with a USA adventure to fully embrace the many active experiences to be had in North America!  
View Active Canada Trips
Most Popular Destinations for an Active Adventure
Active Adventures Around the World
Best Active Experiences
With many active experiences all over the world, it's hard to narrow down where to go and what to do. Our Travel Experts have hand-picked the top active experiences you must add to your itinerary - there's no better way to not only see the world, but to truly experience everything it has to offer!
Active Adventure Itineraries for Everyone
Easy

Don't want to climb mountains or hurl yourself down rapid waters? Not to worry, there are many ways to embark on an Active adventure without pushing your limits. You should expect short hikes, calm kayaking or rafting trips, and short ziplines across cloud forests. Active adventures aren't just for thrill-seekers and adrenaline junkies!

See Easy Active Adventures

Moderate

Curated for those who have a reasonable level of fitness, moderate Active adventures often involve many activities. You can expect kayaking excursions, days out snorkeling, or wild Overland adventures on the African savannah. You should be healthy, reasonably fit, and exercising regularly to fully enjoy your moderately active trip!

See Moderate Active Adventures

Serious

Here's where Active trips get really exciting! If reaching the summit of the highest peaks and tearing down rapids float your boat, then serious Active adventures are for you! You'll be traversing mountain ranges, navigating in tough conditions and experiencing some of the world's best natural beauty in no time! A great level of fitness is required to fully enjoy your trip.

See Serious Active Adventures
Your Active Adventure Questions, Answered
How do I know an Active adventure is right for me?

If your favorite thing about traveling is exploring new and exciting destinations where every day is different, and doing activities where you truly experience what your part of the world has to offer, then an Active adventure is for you. 

Are the activities included?

An Active adventure is centered around the activities on tour, so most of the time, they are included in the total cost. Many operators also offer optional activities designed for those who like to step it up a notch and seize the day! For a full list of optional activities on your adventure please reach out to our Travel Experts, we are here 24/7.

Do I need to train for an Active adventure?

Not if you don't want to! The best thing about booking your Active adventure on TourRadar is that you can decide your own difficulty - from relaxing walks to heart-pumping challenges! Simply filter down your Active adventure until you find one that ticks all of your boxes, if you're still not sure then reach out to us, we'd be happy to help!

What's the difference between an Active and Explorer adventure?

We've curated Adventure Styles to suit everyone's taste, so if you love a bit of everything, then an Explorer tour is for you - think of a Peru trip that stays with Andean hill tribes, but also visits Machu Picchu, and ends with a beach escape at the Galapagos Islands. Active adventures are essentially the same as Explorer tours but they tend to have more physical activities involved too, so you might also go ziplining in the jungle and cool off with a dive or snorkel.

Can I combine Adventure Styles?

Yes absolutely! An adventure is what you make of it, so why not add on wine-tasting in France, an island-hopping escape to the Greek Islands, or a wild safari ride in Kenya.

How do I book an Active adventure on TourRadar?

Find your next Active adventure by searching through our tours until you find one that stands out. Simply choose your dates and fill out your details to secure your trip. If you have any questions along the way, our Travel Experts are standing by 24/7!
Current Deals on Active Adventures
Best Tour Companies for Active Adventures
Much loved by our past travelers, these adventure operators know how to craft the perfect Active experiences!
Other Adventure Styles You Might Like
Having a change of heart? Not to worry, we've got plenty of Adventure Styles to suit every taste - from the fussiest connoisseur to the hopeless romantic.
Take a deep breath and escape to a trail where birds serenade, fresh air rejuvenates, and blue skies mesmerise. Whether you're chasing endorphins on a trek of

Machu Picchu

or connecting with the...

See More

Travel like the locals do on a bicycle adventure. Ride off-the-beaten-track through the hills of

Northern Thailand

, glide past the sweet-scented fields of

Provence

or let the aromas of

Tuscan

...

See More

Hoist the sails, it's time for an adventure on the high seas! Bring your pirate fantasies to life

island-hopping

through the Caribbean, or with a dreamy island getaway in

Greece

. Whether you're...

See More
ADVENTURE TRAVEL INSPIRATION HAND-PICKED BY OUR TRAVEL EXPERTS