Expat Explore Travel
Headquarters in London
OVERALL RATING
4.4/5 - Excellent
See all tours
Highlights
Guaranteed departures
Massive early bird savings
Free Wi- Fi in hotels
Fantastic optional excursions
Awards & Recognitions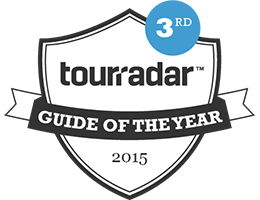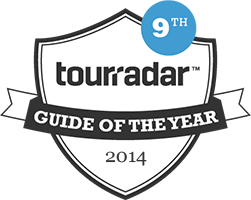 Expat Explore Travel Guides



+9
1,220 Expat Explore Travel Reviews
Excellent

70%

Good

23%

Average

4%

Rather Poor

2%

Bad

0%
Accommodation

4 / 5

Transportation

4.5 / 5

Meals

4 / 5

Value for money

4.5 / 5

Guide

4.5 / 5
Write a review
Looking for a specific tour?
58 Expat Explore Travel tours
Check it out
About Expat Explore Travel
Expat Explore offers Europe, Egypt, Croatia, Turkey and Greece Tours. They are passionate about travel - and they want you to be too! Across the team, they have many combined years of experience, and have explored many regions of the world, and discovered what makes each location unique, authentic and unforgettable. It is all about the experience! Memories, friendships and appreciation of the world around us. Anyone can be a tourist, but Expat Explore will show you how to be a true traveller. Choose from their extensive range of Europe Coach Tours, or take a look at the Sailing Tours of Croatia and Group Tours of Turkey and Egypt. The Expat Explore head office is in London (UK) but we also offices in Australia, The Netherlands and South Africa.
Expat Explore Travel videos
Expat Explore Travel | Great Britain Tour Video
Expat Explore Travel | Comfort Tours Video
Expat Explore Travel | Christmas Video | Christmas Tour
Expat Explore Travel | Turkey Video | Turkey Tours
Expat Explore Travel | Egypt Video | Egypt Tours
Show more...
Q&A Expat Explore
Expat explore Classic Europe tour June 2015
26 day Ultimate Europe Tour
Europe Highlights 10 Days
Europe Taster - 7 Days
Europe Escape - 12 Days
Why Expat Explore
Major Attractions, For Less
Expat Explore offer value for money tours, so you can see all the major attractions, without it costing a fortune. Some of the other reasons to travel with Expat Explore include:
Guaranteed departures on Comfort tours
This means that they are guaranteed to operate, regardless of how many people are booked on. This means you never have to worry about a last minute cancellation of your tour.
Early Bird Savings
With some of the most competitive prices in the market, Expat Explore offers early bird specials. As these more affordable seats are sold, the prices of others will go up – so make sure to book early to get yourself a deal!
Stay Connected with Wifi
All of the Europe hotels that Expat Explore use now have free wi-fi, so even while you're traveling and on the road, you can stay connected.
Value For Money
Expat Explore tours allows you to see even more, for even less - traveling on a budget has never been so good!
Worldwide Community
As well as this, Expat Explore are proud that our passengers are part of a world wide community, who get together to enjoy some of the worlds most spectacular landmarks and attractions. Expat Explore have an enthusiasm for travel and adventure, and help other travelers from around the world realise their passion for travel and exploration. They do this through their friendly, professional tour leaders who are well traveled industry experts - English speaking guides that over the years have shown many thousands of passengers some of the worlds most amazing places!
Awards & Recognitions
Expat Explore Travel Guides
"Worked in the industry for over 10 years now in various countries around Europe. Worked with Santa in…"

"Once upon a time, in a sleepy little village near Bristol, there lived a chubby, curly-haired girl called…"
Expat Explore Travel Photos

Expat Explore Story & History
Years ago, there was a young South African by the name of Carel Cronje, who traveled around Europe, ending up in Paris. using only public transport and walking, he managed to explore and become familiar with the city. On his last day, and as his funds were running low, he had a difficult decision to make; to have lunch, or go on an adventure to Disney Paris. True to the travelers spirit, he decided to go explore Disney Paris!
After this initial trip to Paris, he started to take his friends around the city of love, and joined forces with another Expat in Europe, Jakes Maritz. Together they started to lead tours around Europe, and as this venture of theirs grew, this was the birth of Expat Explore Tours.
They founded the company wanting to offer great value tours to those travelers wanting a once in a lifetime experience. Since 2005, Expat Explore Travel has been conducting expert-led coach tours to Europe and the UK. A small company started by two South African travelers, the company has grown to now run tours in Europe, Turkey, Greece, and Croatia - all the while focusing on the desire to share the knowledge and experience of amazing travel, at a competitive price.
Questions & Answers
Here we have collected and answered the most frequently asked questions.
Will I receive payment confirmation?

Once you have booked and paid for your tour, you will recieve a payment receipt via email within 24-48 hours.

Who is the tour leader?

You will be emailed the name and contact details of your tour leader approximately one week before your tour start date.

Where does my tour starts?

Most of Expat Explore tours start and finish in London, but they also have regional tours that start and finish in Paris, Amsterdam, Dublin, Rome or Munich.

What time does the tour starts each day?

On travel days Expat Explore like to make an early start so that you get to spend more time at each destination, however on your free days however you can choose to sleep for as long as you like!

What is the departure and arrival time of the tour?

Tours that depart in London are scheduled to leave between 06:00-07:00 in the morning and arrive back in London at around 17:00-20:00 on the last day of your tour, depending on ferry crossing times and local traffic.

What things do I need to bring?

You will need to bring comfortable shoes, as the trip involves a lot of walking. Also a watch is essential as time keeping is very important on tour. It is also recommended to bring spare memory cards for your camera, and a relevant adapter so you can recharge the batteries, your passport and visas.

What level of fitness is required on the tour?

Travellers must be able to carry their own bags, get on and off the coach and use public transport. Our city walking tours can last up to 3 hours and certain places involve walking up and down lots of steps.

What is the Nile felucca option?

You have an option between sleeping on a Felucca or to Cruise in style down the Nile on a 5 star liner. For more details please get in contact with us and we are happy to provide more details!

What is the age range for the tour?

The average age of Expat Explore travellers is approximately 30-35 years old. However, ""older travellers"" are also more than welcome.

What is included in the tour price?

The tour price includes: Accommodation for the duration of the tour, transport by private coach, breakfasts and dinner as per the itinerary, ferry crossings (where applicable), guided walking tours and excursions as well as the services of a trained tour leader.