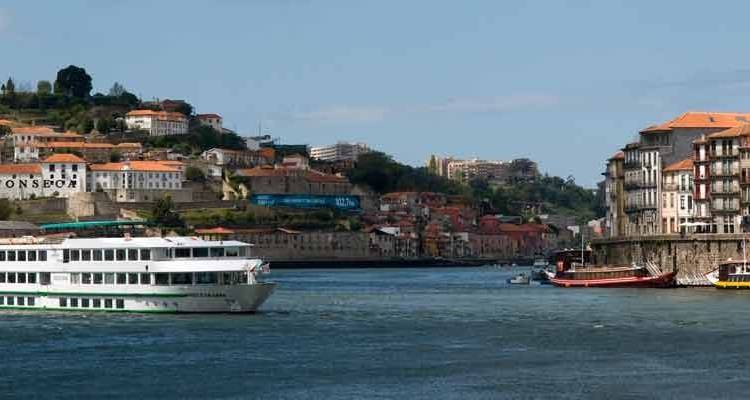 Ship Overview
With a friendly appearance that cannot pass unnoticed, Vasco da Gama is one of CruiseEurope's most suitable riverboats for a family holiday, should you be interested in exploring Portugal's beauty through a Douro river cruise. Although it has been originally built in 2002, it went under a massive transformation in 2009, which resulted in a modern looking interior in all public areas, as well as in all the 71 cabins it contains. With a maximum of 142 passengers onboard, this riverboat features plenty of appealing facilities waiting to be discovered.
Lounge-bar with a dancefloor
Bar
Impressive sundeck equipped with deck chairs
Dining area
Elevator service
Souvenir boutique
220V electricity
Air-conditioning system
Radar
Central heating
Radiophone
Wifi
Upper deck - 38 cabins featured with twin beds
Middle deck - 18 cabins ( 15 cabins with twin beds, 3 cabins provided with a double bed)
Main deck - 15 cabins ( 13 twin cabins, 2 cabins with single beds)
Staterooms / Suites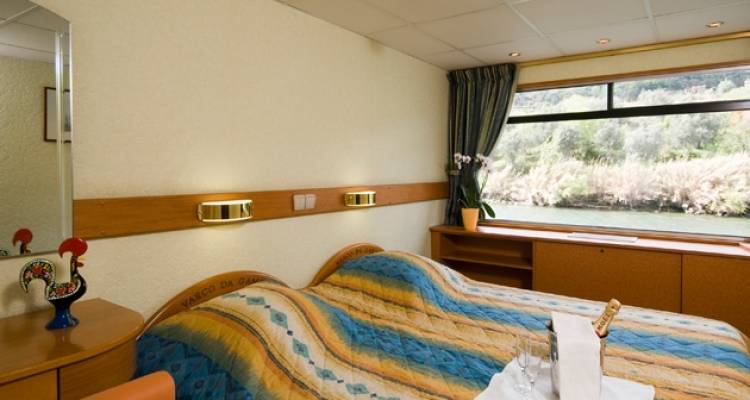 Features
Shower
Toillet
Towels
Hairdryer
Safe
TV satellite
Dining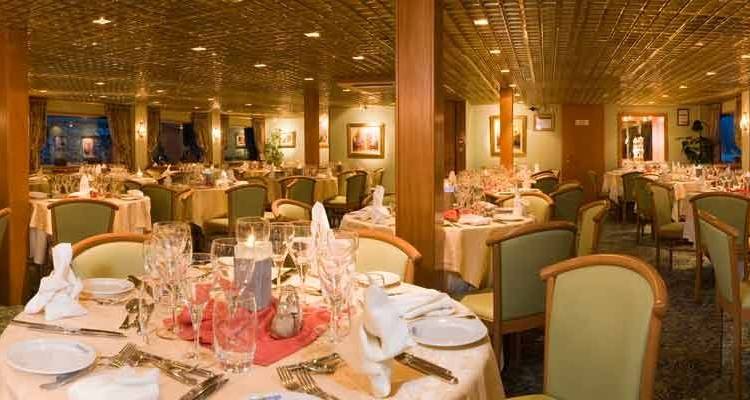 Dishes powerfully influenced by the French cuisine, but with other international influences, as well.
Diverse breakfast buffet that includes baguettes, cold cuts, jams, yoghurts, eggs or meats.
Fresh fruit juice, coffee, tea and water included served with all meals
Wines and beers are served with the main meals - lunch and dinner
Every lunch and dinner has 3 course fixed dishes
The bar will provide other beverages such as cocktails or fine drinks.