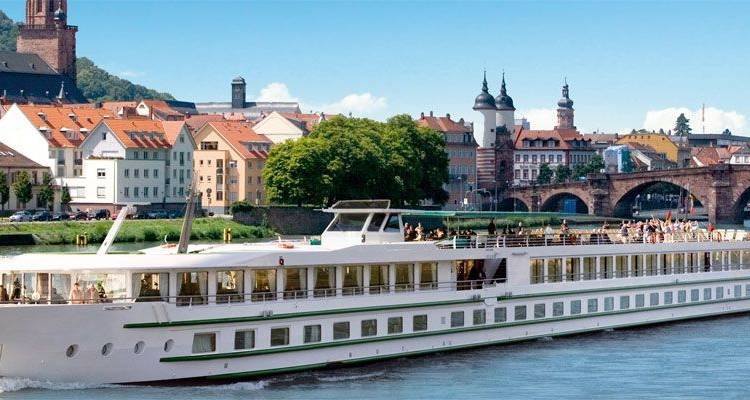 Ship Overview
One of the very best ships CroisiEurope's fleet has to show is Modigliani. It makes a great choice for a Rhine river cruise, as there are plenty of activities to take part in, but it has also an outstanding design which appeals to the eye. Modigliani has been built in 2011 and it measures about 110 m in length and 11 m in width, having an accommodation capacity of 160 passengers. Provided with panoramic windows in public areas, but also in the cabins, this cruising ship has them all: impeccable services, incredible spots to admire the landscape in and, nonetheless, a wonderful atmosphere.
A lounge bar with a dancefloor
Bar
A cozy dining room for intimate meals with dear ones.
Spacious sundeck with plenty of seatings
Library provided with various book genres
French balconies for the cabins located on the upper deck
A souvenir shop
Air-conditioning
Central heating
220V electricity
Radar
Radiophone
Wifi on board in exchange of an additional tax
Upper deck - 28 cabins: 26 twin cabins, 2 cabins provided with equipment for the disabled
Main deck - 50 cabins: 44 twin cabins, 4 triple cabins, 1 suite, 1 single cabin
Staterooms / Suites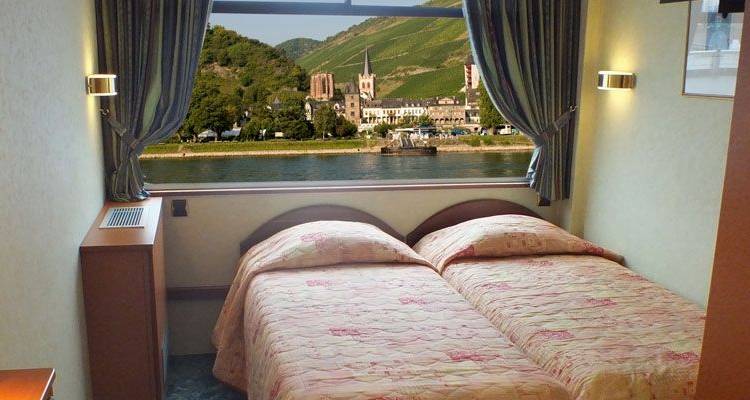 Features
Toilet
Shower
Hairdryer
TV satellite
Personal safe
Dining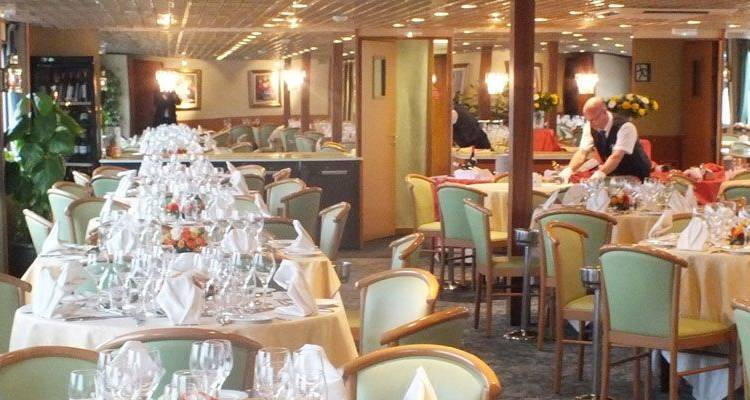 Carefully designed menus invite you to experience the exquisite French gastronomy
Croisi's chefs have worked along Michelin-starred giants such as Marc Haeberlin and Paul Bocuse
Alain Bohn, Croisi's head chef, is a member of Maîtres Cuisiniers de France, a 50 years old association including no more than 250 chefs worldwide
Enjoy a self-served breakfast buffet abundant in pastries, cold cuts, eggs, various sausage varieties, fresh fruit and yogurt or jams and jellies; quench your thirst with fresh fruit juices and a warm cup of tea or coffee
Delight yourself with 3 course lunch and dinner menus cooked using only the freshest of ingredients
Your meals will be paired with excellent complimentary wines
All lunch and dinner meals are served at fixed times and in a single seating for all passengers
Croisi provides free beverages on all cruises including mineral water, fruit juice, coffee, tea, beer or house wine
Some cruises include an open bar, but for those that don't, travelers can purchase a €30 drink card that will cover beverages served at the bar; any amount of money remaining on your card will be reimbursed at the end of the cruise
Premium vintage wines, as well as champagne are available at an additional charge on all cruises
Buffet breakfast
Lunch
3 course dinner
Soft drinks
Complimentary alcoholic drinks are included into the main meals.
Fresh coffee, juice, tea and water.
Champagne and other wines from the special list of drinks will be paid separately.