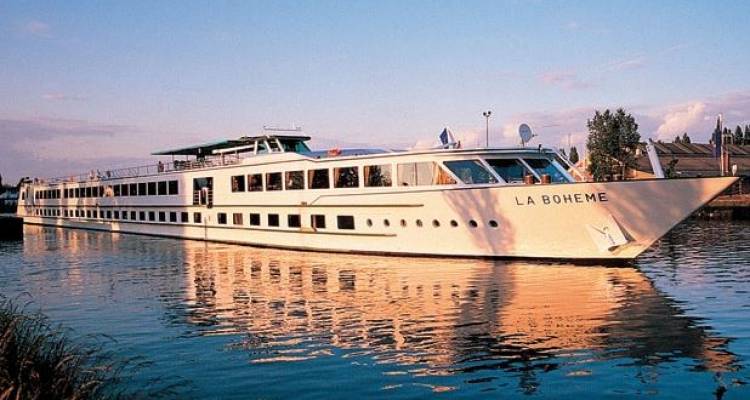 Ship Overview
La Boheme, a magnificent work of art of CroisiEurope, has been built in 1995, but went through a complete transformation in 2011. The result is one outstanding sailing vessel, perfect for Danube and Rhine river cruises, which can host up to 162 passengers in its up to date interior decor. The 80 cabins, as well as the public areas, give an air of utter relaxation: the way in which wooden elements are combined with heavy touches of dark blue give an instant sensation of genuine serenity and quiet.
A spacious and bright dining area
A panoramic lounge bar equipped with a dance floor
Sundeck packed with deck chairs for the ultimate relaxing experience
Gift shop for keeping the memories alive
Central heating system
Air-conditioning system
220V electricity
Radar
Radiophone
Wifi on board (in exchange for an additional fee)
French balconies
Open Bar
Upper Deck - 28 cabins with a double bed
Main Deck - 52 cabins (49 twins, 2 cabins with one bed, 1 suite)
Staterooms / Suites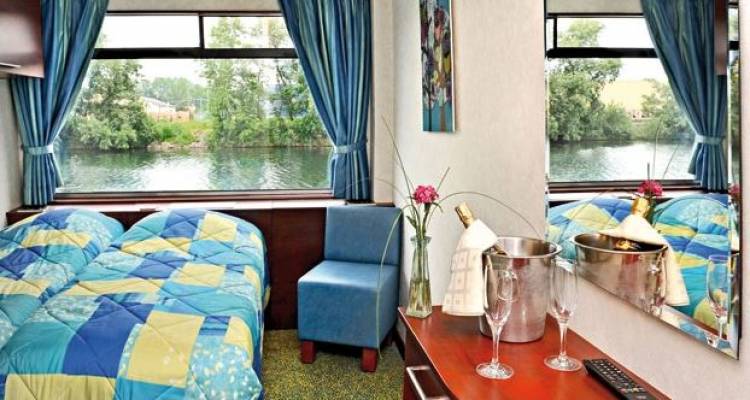 Features
Shower
Toillet
Hairdryer
Satellite TV
Personal safe
Dining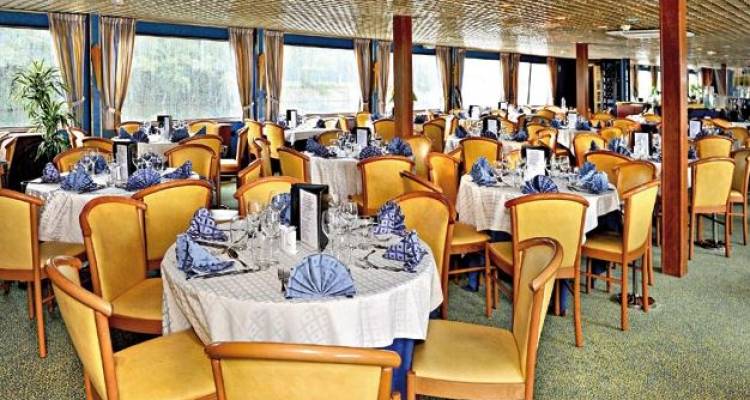 CroisiEurope puts a lot of emphasis on the French cuisine, so all passengers should expect a variety of dishes from Europe's finest kitchen.
Open bar including mineral water, coffee and fresh fruit juice during the day.
Wine and beer are also a part of the "all inclusive" menu.
Champagne and everything else on the wine list will be paid separately.