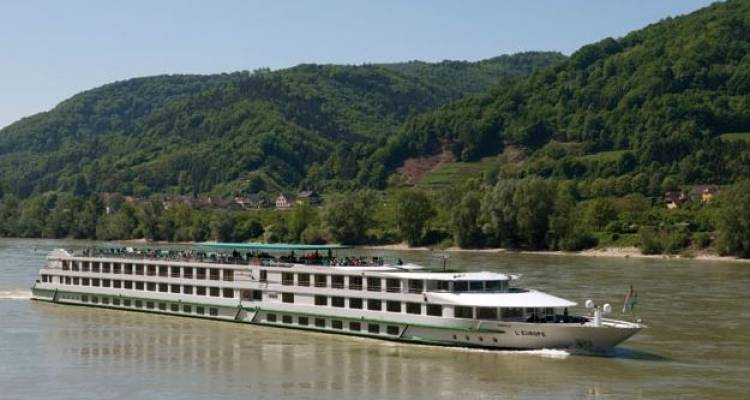 Ship Overview
L'Europe is a part of CroisiEurope's fleet and one of the largest ship, as well. With 110 m in length and 11 m wide, this outstanding sailing vessel features 4 decks and an impressive design inside and out. The different shades of orange are harmoniously coming together, creating one relaxing ambient for the 180 passengers who may be easily accommodated on this stunning Danube river cruise. The ship offers exciting activities for those who prefer to stay indoors, and a gorgeous sundeck for those who enjoy laying in the sun.
A piano bar where passengers can sip delicious cocktails
The main restaurant where people can enjoy an exquisite cuisine
A lounge bar with a dancefloor for those who are looking for some post-dinner fun
An inviting dining room where passengers can serve their meals in a pleasant atmosphere
A large sundeck, perfect for bathing in the sun or reading a book while enjoying this amazing Danube river cruise
French balconies can be found on the Upper Deck cabins
Central heating
Air-conditioning
220v electricity
Radiophone
TV and video in the lounge
Elevator service
Wifi available in exchange for a fee
Gift shop
Upper Deck: 42 cabins (40 twins, 2 double-bed cabins)
Middle Deck: 27 cabins (24 twins, 2 double-bed cabins, 1 cabin designed for disabled)
Main Deck: 21 cabins (19 twins, 2 double-bed cabins)
Staterooms / Suites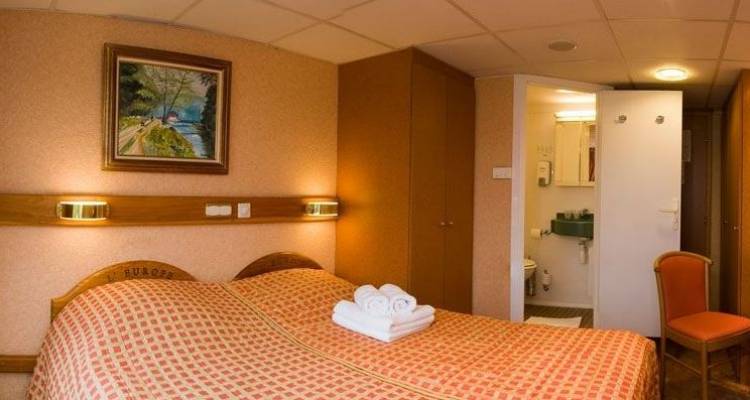 Features
Bathroom, including shower cabin and toilet
Hairdryer
Satellite
TV
Personal safe
Dining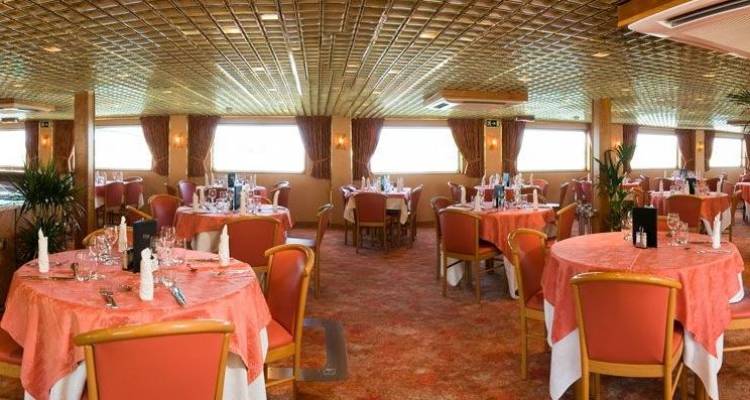 Extensive breakfast buffet menu including cold cuts, pastries, breads, jam and jellies.
Various types of sausages
Cold cuts
Eggs
Fresh fruits
Yogurt
Coffee and tea
Fixed time serving menus for dinner and lunch
Meals are prepared using exclusively fresh ingredients
Complimentary wines are accompanying all post-midday dishes.