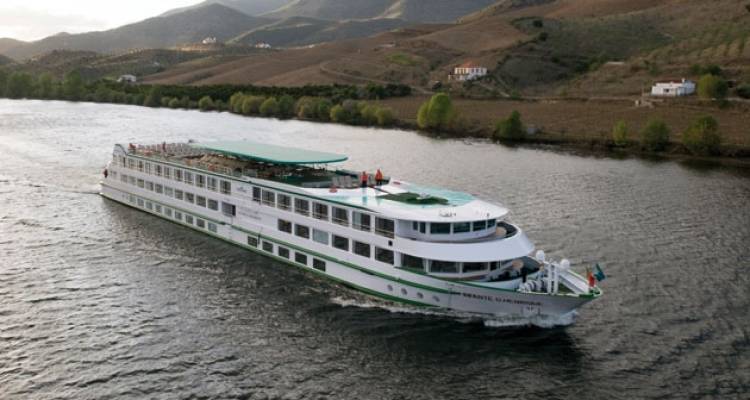 Ship Overview
Provided with large windows, in all of its 71 cabins, Infante don Henrique is a luxurious riverboat constantly conducting Douro river cruises, in Portugal. The 142 passengers it is able to accommodate will enjoy a fascinating dining room, a lounge area equipped with comfortable leather couches and a bar supplied with some of the finest beverages.
Lounge bar
Dancefloor
Bar
Sundeck featuring a swimming pool and chaiselongues
Elevator service
French balconies for the cabins located on the upper decks
Gift store
Air-conditioning
Central heating
220V electricity
Radar
Radiophone
Wifi available only in exchange of an additional fee
Upper deck - 38 cabins with twin beds
Middle deck - 19 cabins - 16 cabins featuring twin beds, 3 cabins with double beds
Main deck - 14 cabins - 12 cabins with twin beds, 2 cabins featuring a double bed
Staterooms / Suites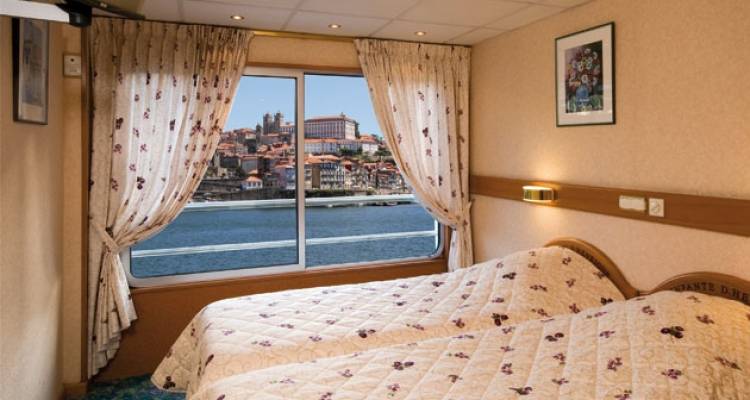 Features
Shower
Toillet
Hairdryer
Satellite TV
Air-conditioning
Safe
Dining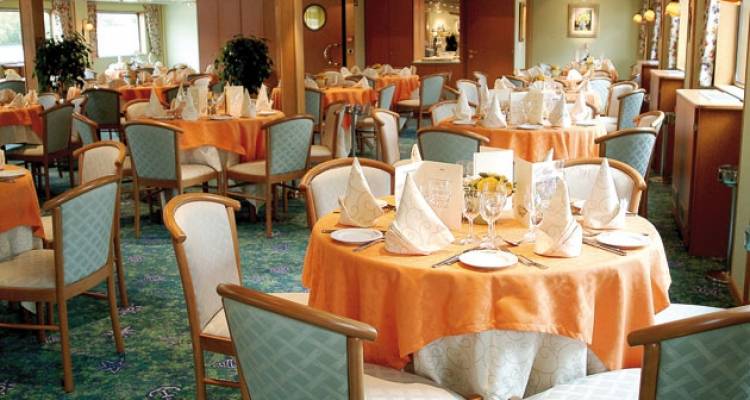 Varied breakfast buffet including baguettes, yoghurts, cold cuts, jams and fresh fruits
Fresh coffee, tea, water or fruit juice
Main meals - lunch and dinner - are based on 3 courses
All dishes are French cuisine-based exclusively
Fine wines will be served at the ship's bar area
Regional wines will accompany all main meals.