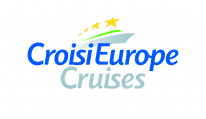 CroisiEurope River Cruises
Headquarters in Strasbourg, France
OVERALL RATING
4.2/5 - Excellent
See all tours
14 CroisiEurope River Cruises Reviews
Excellent

64%

Good

14%

Average

7%

Rather Poor

14%

Bad

0%
Accommodation

4.5 / 5

Transportation

4 / 5

Meals

4.5 / 5

Value for money

4.5 / 5

Guide

4 / 5
Write a review
Looking for a specific tour?
404 CroisiEurope River Cruises tours
Check it out
About CroisiEurope River Cruises
When river cruising was a privilege for the wealthy, CroisiEurope developed an affordable cruising concept offering the best value in river cruises at great prices, and appealing to every traveler. This was possible thanks to our involvement in all the steps: from the simple idea to the construction of our ships, the assembly of our crews, and the full integration of sales and logistical (purchasing, cuisine and maintenance) teams. Your pleasure is our priority, and we aim to provide just that in the comfort of our boats and the quality of the service you receive when dining. We call on all our expertise to better serve you, including working in partnership with some of the most renowned French chefs, such as Paul Bocuse and Marc Haeberlin. Owner and operator of 43 ships, the CroisiEurope river cruise company is proud to be the greatest river ship owners in Europe. Although the Rhine and its tributaries and the Danube remain the major river cruise destinations in Europe, we knew how to develop creative itineraries that appeal to everyone. But we also knew it was important to expand our cruises to unique destinations. These include the Seine and the Rhône, of course, but also the Tisza in Hungary, the Guadalquivir in Spain, the Douro in Portugal, the Dordogne and the Garonne in Bordeaux. Don't forget our more exotic destinations as well: the Mekong in Vietnam and the Irrawaddy in Myanmar. Our founder's pioneering spirit has been passed down through the generations. After having developed the novel concept of a coastal cruise on the Adriatic Sea aboard a 200-passenger, top-comfort and high-tech ship (La Belle de l'Adriatique), CroisiEurope revamped the feel of cruising the French canals in Alsace, Burgundy, Champagne, Provence, and Paris with a fleet of new, modern and comfortable hotel barges. With just 12 cabins, these barges bring you to the heart of each one of these regions to discover the hidden treasures awaiting you. As a French company, we are also proud to be launching a river cruise on the Loire. In a worldwide premier, our new revolutionary boat equipped with a paddle wheel will bring you into the interior of a mythical region like you have never experienced before. Alsatian, but French. French, but European. In 2014, we also launched the New MS Lafayette Class of intimate vessels with only 82 guests. CroisiEurope knew how to become global by providing cruises in some of the world's most fabulous destinations. And it's with this passion, friendliness, and professionalism that we welcome you aboard our fleet.
CroisiEurope River Cruises videos
The Romantic Rhine Valley
From Berlin to Prague
From Paris to the Norman Coast
The Gateway to Provence
Wine Cruise
Show more...
The Loire a Royal Legacy
Portugal and the Douro River
Southern Europe
The Mekong River: Vietnam and Cambodia
Coastal Cruises: Croatia and Montenegro
From Amsterdam to Basel
Cruise on the Loire Canal
Main Page Video
Dining Experience
French Cuisine, European Flair
We carefully design and plan our cuisine and menus in the exacting tradition of fine French gastronomy. Each meal on your cruise will give you a delightful experience of French haute cuisine. Our chefs have worked alongside such Michelin-starred greats as Paul Bocuse and Marc Haeberlin; CroisiEurope's head chef, Alain Bohn, was recently nominated as a member of the Maîtres Cuisiniers de France. This esteemed French association, created 50 years ago, includes only 250 chefs worldwide.
Buffet Breakfast
Your day will start with an impressive self-serve buffet breakfast in the onboard restaurant, which may include pastries, coffee, tea, juice, breads, jams and jellies, a variety of sausages and cold cuts, eggs, fresh fruit, and yogurt.
Lunch and Dinner
Lunch and dinner will be 3-course sit down meals prepared by our chefs. We serve a fixed menu of local specialties, prepared on a daily basis from fresh ingredients. Both lunch and dinner meals are paired with excellent complimentary wines. We do provide meals for people with food allergies or special dietary needs. A large number of our crew and staff speak many major European languages, so you may find yourself able to chat in Spanish, Italian, or Hungarian as well as French and English.
A Selection of distinctive wines
On all high season cruises, we provide free beverages with every meal, including mineral water, fruit juice, tea, coffee, beer and a large selection of house wine. Drinks served at the bar are included in the full price of some cruises as well (excluding specific wines or Champagne on the wine list).
CroisiEurope River Cruises Ships
CroisiEurope River Cruises Photos

Life Onboard
Amenities, comfort and friendly service
CroisiEurope's ships are spacious, bright and clean. Passenger capacity varies from 100 to 180 people, depending on the boat's design. Once on board, you will find all of the amenities and comforts which distinguish CroisiEurope's fleet, and the outstanding and friendly service which is the trademark of our staff and crew. Our cruises always start with a welcoming cocktail reception, where you'll meet the captain, crew and staff of your ship.
Choose between lounge bar and sun deck
All of our ships offer a lounge for your enjoyment and relaxation. You may browse in the onboard souvenir shop for mementos to take home, or find quiet time and read in the library (selected ships). The sun deck of each boat offers a panoramic view of the landscape's beauty as you cruise.
Comfort in your stateroom
After dinner, retire to your private stateroom in comfort for the night: all our staterooms are equipped with cruise amenities like air-conditioning, central heating, shower/toilets, satellite TV, safe, hairdryers, 220 V electrical outlets — and each gives you a view of the river.
Free wi-fi for all guests
Free wi-fi is available on all CroisiEurope ships throughout the fleet. While Wi-Fi is available in the reception area and lounge bar on most ships, on the newest ships such as the Ms Gerard Schmitter, the MS Cyrano de Bergerac, the MS Lafayette and the fleet of four hotel barges, Wi-Fi is available throughout. CroisiEurope is also equipping every ship in the fleet (apart from those ships on the Mekong) with a Samsung Galaxy Tablet for guests' use.
Complimentary beverages
CroisiEurope's fantastic value all-inclusive pricing includes accommodation in an outside cabin with all onboard meals, complimentary beer and wine at lunch and dinner as well as open bar throughout the voyage (not including Champagne, special wines or fine brandies).
Questions & Answers
We are there for you! If you have any questions about this operator, then please don't hesitate to contact us 24/7 and we will get back to you latest within 2 hours!