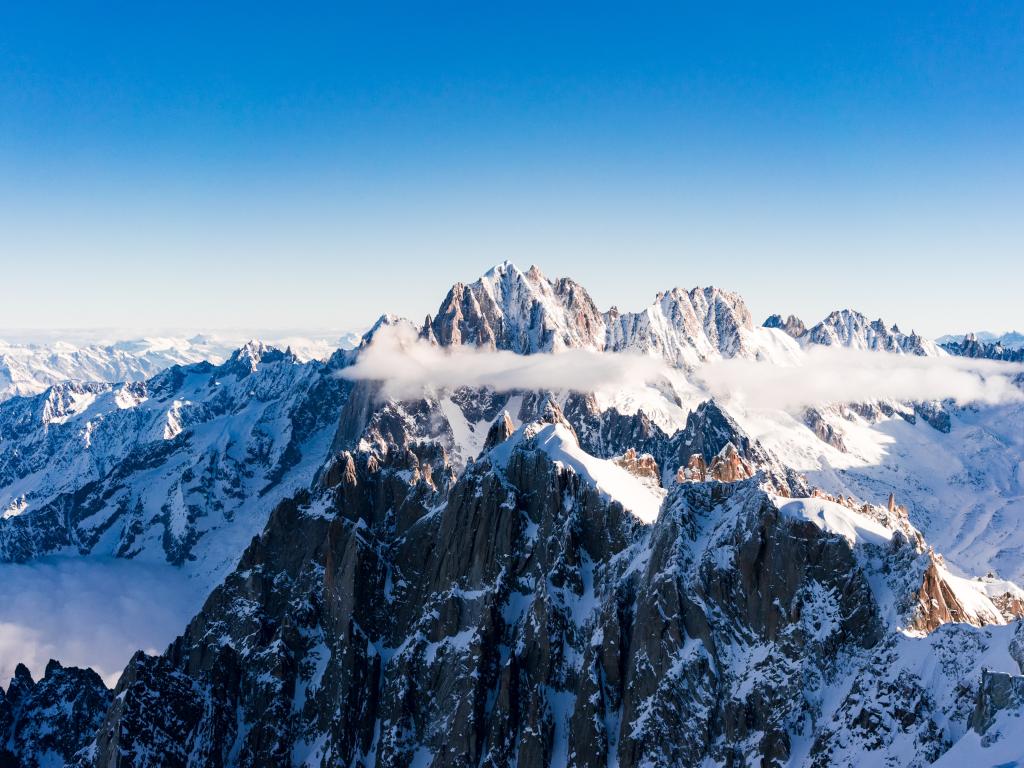 Do I Need a Guide to Climb Mont Blanc?
Technically, you do not need a guide to climb Mont Blanc. However, there are plenty of reasons why you should consider hiring a guide. For starters, the only people who should be considering climbing Mont Blanc without a guide are very experienced climbers with years of alpine climbing experience. It may also be worth considering tackling another, smaller mountain in the region or elsewhere before entertaining the idea of climbing Mont Blanc.

How to choose the right guide

The common misconception is that your guide merely helps navigate the route of the mountain, but a good guide is much more than that. When choosing a guide, you'll want to see if they have a certification from the IFMGA (International Federation of Mountain Guides Association). Furthermore, a single guide should typically only be aiding two climbers at a time, and no more.

What your guide will be responsible for

Beyond guiding you up the mountain, a quality guide is going to help you get used to the altitude and acclimatize prior to your ascent. The guide will also be tasked with preparing your route and carefully reviewing it with you to ensure you fully understand the risks. Any guide worth their weight will spend the time to learn your abilities and limits.

You should also expect that your guide will book the huts that you'll be staying in along the way, which is actually a more difficult task than it seems, due to the extensive demand for huts on Mont Blanc during the high season.

The most important aspect of the guide is in regards to the element of safety. Your guide will know the mountain and surrounding climate intimately. They will be able to identify signs of inclement weather and respond quickly and intelligently. In no uncertain terms, your guide's number one job is to ensure that you safely reach the summit but, also, know when to turn back and bare down for the night.

Ultimately, your guide is being hired to know everything that you don't and share that with you when the time comes. This sharing of knowledge will happen both before and during, so you want to make sure that your guide is someone who you can trust and have an open line of communication with.