Select your departure date
Tuesday, 11 February 2020
Change date
10+ spaces left and yours is reserved for the next 10 minutes
Instant Book: Your spaces will be instantly secured.
You've got the best price
Best Price Guarantee
Earn $
283
travel credits
How it works
No booking or credit card fees
Pay what you see
Select accommodation
G Expedition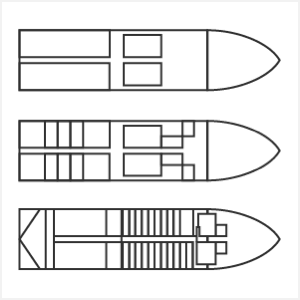 Deck Plan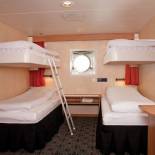 Category 1a - 160sq ft/15 m2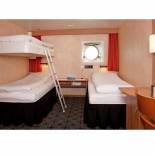 Category 1 - 160 sq ft/15 m2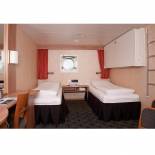 Category 2 - 160 sq ft/15 m2
Add optional extras
Optional extra

Price

Number of travellers

Tierra del Fuego National Park Visit

Explore this stunning coastal national park extending 630 sq km. We\'ll take care of the transport, the park entrance fee, and take you to sce

nic lookouts in the southern portion of the park. Pass Valle Rio Pipo on the way to Austral Fueguino train station, opt to take the End of the World train before visiting Lago Roca and Bahía Lapataia. Keep an eye out for a variety of birdlife and spectacular colours in the fall.

Antarctica Camping

Follow in the footsteps of bold explorers and experience this land's awe-inspiring splendours first-hand. Our Antarctica camping experience in

cludes time to enjoy the beauty of Antarctica near your campsite with ample photography options. Experience the sounds of heaving ice, the fresh scent of the sea, and the stars at night. Nothing gets you closer to the humbling forces of nature than spending a night ashore!

Antarctic Pre/Post Cruise Add-On

When you travel with G Adventures, we make sure that getting from A to B is always smooth sailing. That's why we offer a Buenos Aires hotel an

d flight package, which takes care of your accommodation in BA, flight to Ushuaia, and your transfers to and from the airport. After the cruise, you will be transferred back to the airport to catch a flight to Buenos Aires, where the package ends on arrival. The only thing that you have to do? Remember to pack your thermal underwear! For more information about our BA flight and hotel packages, call us or check the Extras section when you book online. ** Stay tuned for more information on our new Pre & Post-Cruise Add-ons for the 2019/2020 season.

Antarctica Kayaking (Spirit of Shackleton & Falklands, South Georgia)

Weather permitting, you will head out in kayaks on days where zodiac landings are also available. Kayaking as part of a group lead by experien

ced and skilled leaders allows an opportunity to experience these remote regions from another vantage point. No other activity gets you as close to the natural environment!
TourRadar Savings
Select one option to start saving on your tour:
Add payment details
You've got the best price
Best Price Guarantee
Earn $
283
travel credits
How it works
No booking or credit card fees
Pay what you see
What are people saying about TourRadar?
We are here for you!
24/7 Customer Support
We are the online tour specialists with plenty of tour and travel experience. Our Customer Support Team have travelled collectively to hundreds of countries. They have extensive background information on tour operators and can help you with all of your questions.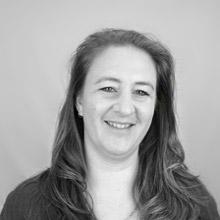 Leona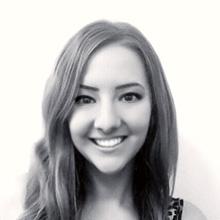 Steffanie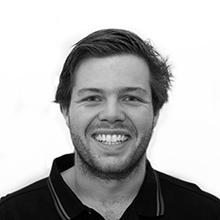 Jarrad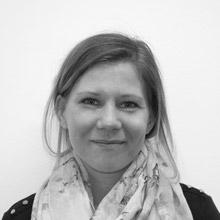 Siobhan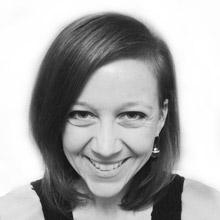 Myrie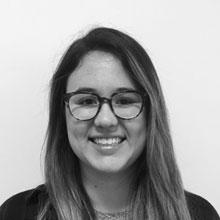 Melissa
Call us +1 844 239 9196
Frequently asked questions
What happens if my place is not confirmed on the tour?
If, in the rare case your booking request is declined by the tour operator, your pre-authorised payment is released back to your credit card and no charges are made. Alternatively, our Travel Experts are available 24/7 to help you explore alternative options for your vacation.
Was this feedback helpful?
How will I know when my booking request is confirmed?
While many tour bookings on TourRadar offer instant booking confirmation, some need to be approved manually by the operator of your tour. You will receive an email once your booking has been confirmed, or you can always check your booking status by logging onto your TourRadar account. Your payment is only deducted from your credit card once the tour operator confirms your place on the tour, at which point you'll receive a booking invoice.
Was this feedback helpful?
Can I make payment by instalments?
Yes you can! TourRadar provides a free flexible payment option for you to pay by instalments. This means that once you have made your initial deposit payment and your booking has been confirmed, you can apply payments to your booking whenever it suits you. If there is any remaining balance on the final payment due date, it will be automatically deducted from your default Credit Card on that date.
Was this feedback helpful?
How can I pay for my tour?
TourRadar accepts payment via credit card including Visa, Mastercard, Amex (American Express), Maestro and Paypal. Your credit card details can be edited as needed by logging into your TourRadar account for any future instalments or payments on your booking.
Was this feedback helpful?
How will my final payment be taken?
After paying your deposit, the final balance of payment will be automatically charged to your Credit Card on the due date. This payment is usually charged 30-60 days prior to your tour departure date. This varies depending on the tour you book so please check your invoice or your TourRadar Messenger page for the due date.
Was this feedback helpful?
How does TourRadar charge me?
If your booking request does not offer instant confirmation, your initial payment at the time of booking is pre-authorised on your credit card. Only upon booking confirmation will the transaction be processed and your payment collected. In the rare case, your booking request cannot be confirmed, the pre-authorised funds are returned to your card. Please note in instances where a tour is 'On Request' this process may vary.
Was this feedback helpful?
My trip
Spirit of Shackleton

21 days

Starts in Ushuaia, Argentina

Tuesday, 11 February 2020

Ends in Ushuaia, Argentina

Monday, 2 March 2020

What's included

Accommodation, Guide, Meals, Transport
Brochure price

$15,999.00 x 1

$15,999.00
Credit card fees
$0.00
TO BE PAID NOW

Hold Space for 48 Hours

$0.00

AFTER 48HR

Deposit

$250.00

ON 8th Dec 2019

Final Payment

$15,749.00
Terms & Conditions
Operated by G Adventures
19 Charlotte St; Toronto; ON M5V 2H5
Agent: TourRadar
Kärntner Ring 5-7, Top 201-203, Vienna 1010, Austria