Select your departure date
Friday, 1 March 2019
Change date
Mar 2019

Apr 2019

May 2019

Jun 2019

Jul 2019

Aug 2019

Sep 2019

Oct 2019
Last chance! Only 2 spaces left and yours is reserved for the next 10 minutes
Only a deposit of $500 per person will be charged once your spaces are confirmed.
You've got the best price
Best Price Guarantee
Earn $
26
travel credits
How it works
No booking or credit card fees
Pay what you see
Select accommodation
Please select an accommodation to continue with the booking process
Twin Share
Per person in a shared room for 2 people. You will be matched with a fellow guest of the same gender. If you prefer the privacy of your own room, you can opt for the single room option.
+$0
Single Supplement
Enjoy the comfort and privacy of your own room.
+$330
TourRadar Savings
You are currently using Members' Saving: -$25.92
Select one option to start saving on your tour:
Add payment details
You've got the best price
Best Price Guarantee
Earn $
26
travel credits
How it works
No booking or credit card fees
Pay what you see
What are people saying about TourRadar?
Jennifer, 59 years old

26th September 2018
We are here for you!
24/7 Customer Support
We are the online tour specialists with plenty of tour and travel experience. Our Customer Support Team have travelled collectively to hundreds of countries. They have extensive background information on tour operators and can help you with all of your questions.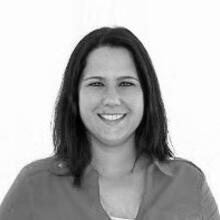 Carla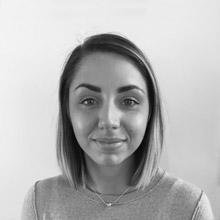 Samantha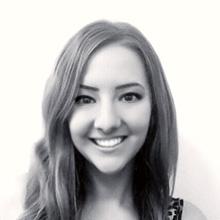 Steffanie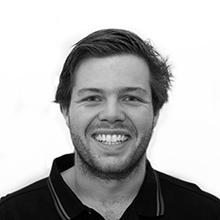 Jarrad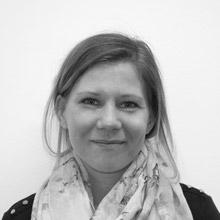 Siobhan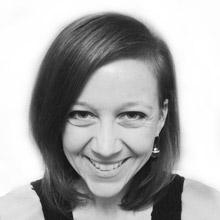 Myrie
Call us +1 844 239 9196
Q&A
How can I pay for my tour?
TourRadar accepts payment via credit card including Visa, Mastercard, Amex (American Express), Maestro and Paypal. Your credit card details are entered on this Book Now page and can be updated/changed from your TourRadar account after your booking is completed.
How does TourRadar charge me?
Once you have placed your deposit/full payment for your booking request, TourRadar pre-authorises the amount from your credit card. Only once the tour operator has confirmed your place on the tour will your card be charged. If your request is declined the funds are returned to your card. Please note in instances where a tour is 'On Request' this process may vary.
How will I know when my booking request is confirmed?
After you click the 'Book Now' button you can follow the status of your request by clicking 'manage my booking' on the final success page and chatting in the booking conversation page. Your payment is automatically deducted from your credit card once the tour operator confirms your place on the tour. You will receive an email once your place on the tour has been confirmed by the tour operator.
What happens if my place is not confirmed on the tour?
If your booking request is declined by the tour operator the funds which are pre-authorised for payment are returned to your credit card and no charges are made. Please note, depending on your bank or credit card issuer it can take anywhere between 3-7 business days for the funds to become available again on your card.
How will my final payment be taken?
After paying your deposit, the final balance of payment will be automatically charged to your Credit Card on the due date. This payment is usually charged 30-60 days prior to your tour departure date. This varies depending on the tour you book so please check your invoice or your TourRadar Messenger page for the due date.
Can I make payment by instalments?
Yes you can. TourRadar provides a free flexible payment option for you to pay by instalments. This means you can slowly pay down the balance of the tour if you like, but there is no obligation to pay by instalments. However, if you like to use the flexible payment option, the balance owing will be reduced each time. On the final payment due date the remaining balance will be charged, if there is a remaining balance left. The minimum instalment amount you can pay is stated on your booking conversation page. Please note that TourRadar cannot control any fees that may be charged to you by your bank related to TourRadar's collection of payments, and TourRadar disclaims all liability in this regard.
My trip
Cinque Terre Villages

6 days

Starts in Monterosso al Mare, Italy

Friday, 1 March 2019

Ends in Portovenere, Italy

Wednesday, 6 March 2019
Price per traveller
Brochure price

$864.00

Credit card fees

$0.00

$864.00
TourRadar Savings

Members' Saving

-$25.92
TO BE PAID NOW

Deposit

$500.00

ON 31st Dec 2018

Final Payment

$338.08
Terms & Conditions
TourRadar is an authorised Agent of UTracks. Please familiarise yourself with the UTracks payment, cancellation and refund policies and TourRadar's
Terms & Conditions
. TourRadar is an Austrian Company and will charge you in the stated currency and we do not charge any booking fees.
Operated by UTracks
Level 5, 71 York Street; Sydney; 2000
Agent: TourRadar
Kärntner Ring 5-7, Top 201-203, Vienna 1010, Austria