Select your departure date
Saturday, 4 Apr 2020
to Saturday, 11 Apr 2020
Change date
Only $395.80 upfront per person The remaining amount will be due on 20th Jan 2020
8 spaces left and yours is reserved for the next 10 minutes
No booking or credit card fees
Select accommodation
Select the number of travellers per room type.
Please select an accommodation to continue with the booking process
Room type

Price

Number of travellers

Per person in a double room. Solo travelers will need to book a single room.

If you are a solo traveler and you like your own privacy, this is the perfect choice for you.
This accommodation needs travellers. Please add the travellers you're travelling with or choose another accommodation type
TourRadar Savings
Select one option to start saving on your tour:
Choose payment schedule
| Date | Payment |
| --- | --- |
| Today | $395.80 |
| 25 Dec 2019 | $791.60 |
| 8 Jan 2020 | $791.60 (Final payment) |
Divide your payments. We don't charge interest or add extra fees.
| Date | Payment |
| --- | --- |
| Today | $395.80 |
| 20 Jan 2020 | $1,583.20 |
You can make payments in between now and 20 Jan 2020 via our Tour Management section, once you have booked your spot on the tour.
Please select one option.
What are people saying about TourRadar?
We are here for you!
24/7 Customer Support
We are the online tour specialists with plenty of tour and travel experience. Our Customer Support Team have travelled collectively to hundreds of countries. They have extensive background information on tour operators and can help you with all of your questions.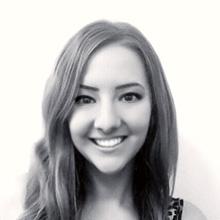 Steffanie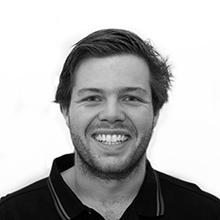 Jarrad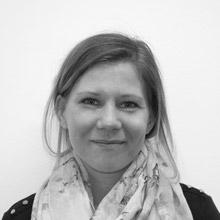 Siobhan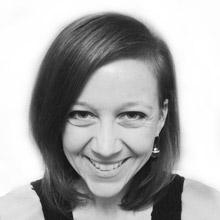 Myrie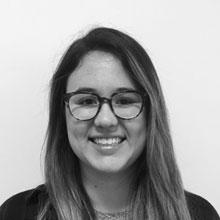 Melissa
Rebecca
Call us +1 844 239 9196
Frequently asked questions
How can I pay for my tour?
TourRadar accepts your payment via credit card including Visa, Mastercard, Amex (American Express), Maestro as well as Paypal. We now also offer full financing through PayPal for US customers. You can always change your credit card details as needed by logging into your TourRadar account.
Was this feedback helpful?
Can I pay in instalments?
Yes, you can! TourRadar provides a 0% interest instalment plan to help you budget for your trip. Choose to pay in instalments every two weeks or monthly. After you make your initial payment and your booking is confirmed, payments are split over time and automatically deducted from your designated payment method until the final payment due date. Note that even if you don't choose to pay in instalments, you can manually make payments to your booking whenever it suits you via your TourRadar Tour Management section. You can make these payments after you've made your initial payment and before your final payment due date.
Was this feedback helpful?
How will I make my final payment?
It depends on the payment option you choose. If you choose the Two Payments option, you'll pay an initial deposit. After that, we'll automatically charge your final balance to your designated payment method on the due date shown in the payment schedule. This payment due date is usually 30-60 days before your tour departure date. If you choose to pay in instalments, we'll automatically charge your last instalment to your designated payment method according to your payment plan. This payment due date is also usually 30-60 days before your tour departure date. Note that the final payment date always varies depending on the tour you book. Please check your invoice or your TourRadar booking conversation page for the due date after you placed your booking.
Was this feedback helpful?
What happens if my place is not confirmed on the tour?
If, in the rare case your booking request is declined by the tour operator, your pre-authorised payment is released back to your credit card and no charges are made. Alternatively, our Travel Experts are available 24/7 to help you explore alternative options for your vacation.
Was this feedback helpful?
How will I know when my booking request is confirmed?
While many tour bookings on TourRadar offer instant booking confirmation, some need to be approved manually by the operator of your tour. You will receive an email once your booking has been confirmed, or you can always check your booking status by logging onto your TourRadar account. Your payment is only deducted from your credit card once the tour operator confirms your place on the tour, at which point you'll receive a booking invoice.
Was this feedback helpful?
How does TourRadar charge me?
If your booking request does not offer instant confirmation, your initial payment at the time of booking is pre-authorised on your preferred method of payment. Only upon booking confirmation, the transaction will be processed and your payment is collected. In the rare case, your booking request cannot be confirmed, the pre-authorised funds are returned to your card. Please note in instances where a tour is 'On Request' this process may vary.
Was this feedback helpful?
My trip
Puglia Self-Guided Cycling in the Heel of Italy

8 days

Starts in Matera, Italy

Saturday, 4 April 2020

Ends in Lecce, Italy

Saturday, 11 April 2020

What's included

Accommodation, Meals, Transport
Brochure price

$1,979.00 x 1

$1,979.00
Credit card fees
$0.00
We now offer interest-free payments over time! Book this tour for only $395.80 today & 2 interest-free payments until 8 January, 2020
Terms & Conditions
Operated by Exodus Travels
DST House, St Marks Hill, Surbiton; GRANGE MILLS, WEIR ROAD; Surrey; KT6 4BH
Agent: TourRadar Inc.
3411 Silverside Road, Tatnall Building #104
City of Wilmington
New Castle 19810, Delaware
United States