Select your departure date
Thursday, 30 May 2019
to Sunday, 2 June 2019
Change date
You will only be charged once your space is confirmed.
10+ spaces left and yours is reserved for the next 10 minutes
No booking or credit card fees
Select accommodation
Select the number of travellers per room type.
Please select an accommodation to continue with the booking process
Room type

Price

Number of travellers

Per person in a room for 2 people.

Per person in a room for 3 people.

Enjoy the comfort and privacy of your own room.
This accommodation needs travellers. Please add the travellers you're travelling with or choose another accommodation type
Add optional extras
Optional extra

Price

Number of travellers

Classic Rome in Vespa

How was the world in Caesar's time? Discover it by crossing the Seven Hills riding one of our Vespa scooters and let yourself be enchanted by

the majesty of ancient monuments such as the Colosseum, the Arch of Constantine or the splendid view of the Roman Forum from the top of the Capitol hill. Your tour guide will teach you how to use the audioguides, so you can listen about the sites you are looking in every stop. In every stop, around 5 minutes each, you will be able to learn several things listening to the audioguide and to take wonderful pictures as well Inclusions Tour Conductor One Vespa for 2 pax

Discovering Rome by Night

Get on board! Enjoy a relaxing panoramic tour of Rome by motor coach and discover the magical charm of the most famous monuments illuminated a

t night. It's a special way to see these important monuments under another light. Inclusions TRANSPORT PROFESSIONAL GUIDE WALKING TOUR IN TRASTEVERE HEADSETS

Borghese Gardens and Gallery

The Borghese Gallery houses a vast collection of sculptures and paintings made by the genius of masters such as Caravaggio, Bernini and Titian

. After this amazing visit, you will be taken for an enchanting walk though the Borghese Gardens (Villa Borghese): this is one of the favourite parks for all Romans and it's a real paradise in the heart of the Eternal City. The tour ends with a breathtaking view from atop the Pincio Terrace. Inclusions TRANSPORT ENTRANCE TICKETS WITH NO LINE ENTRANCE TICKETS WITH NO LINE PROFESSIONAL GUIDE HEADSETS

Pompeii and its Ruins from Rome

The first stop is Naples, one of the most enchanting cities in the Mediterranean famous worldwide for its rich history, art, culture and gastr

onomy, where you will take a short panoramic tour to discover its beauty from the comfort of your coach climbing up the Vomero hill. The town overlooks the bay of Naples which extends from the Sorrento peninsula to vulcanic area of Phlegrean fields, and the skyline is dominated by the majestic and still active volcano Vesuvius, offering an impressive sight perfect to take stunning pictures. Descending towards the port of Mergellina, you will leave the city and travel south towards Mount Vesuvius and, once you reach the town of Pompeii, you will have lunch with the real Neapolitan pizza! After lunch, you will enter into one of the most important archaeological sites in the world: a UNESCO World Heritage Site, the ruins of Pompeii, with Skip the Line entrance and a guided tour. Through the remains and ruins of this ancient city you will learn how the eruption of Mount Vesuvius in 79 AD destroyed the city, killing its inhabitants and burying it under tons of ash. The site was lost for about 1,500 years until its initial rediscovery and the objects beneath the city have been well-preserved for centuries. So you can walk along the ancient streets for a glimpse into the lives of the Romans, discovering ancient houses, bakeries and shops and imagine the everyday life in the Roman times. At the Inclusions TRANSPORT TOUR LEADER (ENGLISH AND SPANISH DAILY, GERMAN ON SATURDAYS AND SUNDAYS) PROFESSIONAL LOCAL GUIDE (ENGLISH AND SPANISH DAILY, GERMAN ON SATURDAYS AND SUNDAYS) HEADSETS SKIP THE LINE ENTRANCE TICKETS TO POMPEII LUNCH WITH AN AUTHENTIC NEAPOLITAN PIZZA AND 1 DRINK INCLUDED AUDIO GUIDE IN POMPEII

Imperial Rome - Guided Group Tour

Access the Palatine Hill with no line and discover the hill where Rome was founded at the beginning. Then reach the Colosseum and be amazed by

this monument that is the symbol of Rome in the world. The Amphitheater created to entertain ancient Roman citizens with bloody shows of gladiators, animals and cruel games, is now one of the most fascinating landmark of the City. Then, walk on the original path of ancient Rome along the Via Sacra and see the Temples of Vesta, Antonino and Faustina, the ancient Basilica Julia and Aemilia and dream about the glorious past of the Roman Empire. Unforgettable! Inclusions ENTRANCE TICKETS WITH NO LINE PROFESSIONAL GUIDE HEADSETS

Scenic Cruise: Amalfi Coast Day Trip From Rome - Small Group

On this all-inclusive day trip you'll enjoy the very best of the Amalfi Coast without having to worry about the logistics. From the winding st

reets of quaint, cliffside towns, to sparkling blue waters and picturesque hilltop farms; you'll see, touch, taste, and experience this incredible region like never before. The day starts in Rome where you'll catch a high speed train to Naples with an intimate group of no more than 14 fellow travelers and an expert tour leader. From there you'll hop on a private, air-conditioned bus that will wind its way up into the narrow roads of the Amalfi Coast. Your first stop is Positano, a small fishing town that has long been the holiday destination of choice for VIPs, from the Romantic poets of the 19th century to today's Hollywood stars. After an orientation walk with your guide you'll have two hours of free time in which you can browse the boutiques filled with world-famous beachwear, have leather sandals made to fit your feet and/or enjoy a relaxing lunch of local delicacies at a seaside cafe. Don't forget to bring your swimsuit too, there's nothing nicer on a summer's day than a dip in the sea. Next you'll board a boat for a 30-minute ride down the coast to Amalfi town. Along the way you'll enjoy spectacular views of the dramatic coastline as it rises out of the sea in soaring cliffs. At Amalfi you'll head up one of those cliffs to a lovely lemon orchard where you'll enjoy a tasting of one of the region's most beloved products, the sweet, tangy liqueur called limoncello. The farm is perched above the town and offers stunning views out to sea. After the tasting you'll have an hour to explore the town and, if you enjoyed your tasting, buy some limoncello. To end the day you'll hop back on the boat for a 40-minute cruise to Salerno where you'll catch the train back to Rome. Sites Visited: Amalfi Coast Drive Positano Clifftop farm with lemon orchard for limoncello tasting Amalfi Town Amalfi Coast boat cruise Inclusions Train tickets to and from the Amalfi Coast Private, air-condition bus Small groups of max 15 people Two boat rides Expert tour leader

Tuscany Day Trip From Rome - Hill Towns, Castles & Vineyards

The day starts when your expert, English-speaking tour leader picks you up in Rome in a comfortable, air-conditioned vehicle and whisks you of

f to the Tuscan countryside. Your first stop is the UNESCO world heritage hill town of Pienza. Here you'll wander the beautiful streets, seeing views over the countryside and shopping for food and wine if you wish. Your tour leader will introduce you to traditional Tuscan delicacies like pecorino cheese and wild boar, and point out the best ceramics stores. Next we're heading over to an organic, family-run farm. After a tour of the farm, it's time to sit down for a Tuscan feast of local, seasonal ingredients straight from the fields. In between chats with the farm owners you will sip on local wines and enjoy incredible views over the famous Val d'Orcia region. After lunch you'll go to Montalcino, a hill town famous, among many other things, for its beautiful castle. With special, extended access tickets you can climb the lookout towers and gape at the views of the surrounding countryside or snap off a few pictures that will be the envy of all your friends back home. To end the day you'll visit an authentic vineyard for a guided tour of the vines and wine cellar. And what would a visit to a Tuscan vineyard be without a full tasting? Try a flight of some of the region's best wines and feel free to buy a bottle or two (once again, with no obligation) to stash in your bag. We won't spoil a perfect day with a large group. Enjoy an intimate group of 15 people or fewer with an expert, English-speaking leader to facilitate your journey and make introductions as well as an expert driver who knows the country roads better than anyone. Our goal is to give you a truly Italian experience that will leave you hankering for Tuscany long after you've returned home. Sites Visited: Pienza Town Organic farm in Val d'Orcia Montalcino Castle Renowned vineyard in the Montalcino region Inclusions Round trip transport from Rome Expert, English-speaking tour leader Lunch at an organic farm Cheese Tasting Wine tastings at a Montalcino vineyard Special access ticket to climb Montalcino Castle Walls Small groups of max 15 people Comfortable, air-conditioned transport Professional driver

Pasta-Making Class: Cook, Dine & Drink Wine With A Local Chef

There's nothing like a home-cooked, Italian meal, especially when it's been prepared with the help of a professional chef, and when you get to

enjoy it on the terrace of a beautiful Roman apartment! This is an experience that only "real Romans" (and ones who are friends with a chef!) usually get to have. Now, you can, too! Meet the chef in a gorgeous loft apartment in Rome's centre. You'll be greeted with prosecco and snacks, the perfect aperitivo to get your class started! Enjoy the view from the terrace (weather permitting) as you get to know the other participants. Once you've relaxed, it's time to learn how to make pasta from scratch. If you want to make authentic Italian food at home, this is the number-one skill to learn. Your chef guides you through the hands-on process, fun for both children and adults. Feel free to pick his brain about all things food- and Rome-related. This is your chance to learn how to cook, and eat, like a local. Next, it's time to eat. Enjoy your home-cooked pasta, along with wine, out on the terrace. By the end, you won't just leave with a fun, rewarding memory for the whole family. You'll also leave with the know-how to make an authentic Italian dish that's sure to impress your friends back home! Sites Visited: Private chef's studio in central Rome Inclusions All ingredients for your meal (which you eat after) Prosecco, wine, Starters depending on season and dessert Expert Italian chef to guide you Small groups of 14 people or fewer

Crypts, Bones & Catacombs - Underground Tour Of Rome - Afternoon

The tour starts in the city's most interesting (and paradoxically one of the least-visited) catacomb, the Catacomb of Santa Priscilla. This is

where ancient Christians were buried when their religion was still outlawed and they were considered enemies of the state. The catacomb contains extraordinary frescoes, miles of creepy tunnels and the world's oldest depiction of the Virgin Mary. Your expert, guide, hand-picked for knowledge of the catacombs, will lead your small group of 15 people or fewer through these wonderfully historic and atmospheric tunnels, while telling you the story of early Christianity. Large groups simply can't fit into these areas, so take advantage of this truly unique access. Next, you'll head to one of the most singular and spine-tingling sights in Rome, the Capuchin bone crypt. The cemetery festooned with the bones and remains of some 4,000 Capuchin friars is a jaw-dropping display of life and death. Although it might appear macabre, you'll learn why the monks actually consider the display life-affirming. Finally, you'll visit one of Rome's hidden (literally) treasures. Basilica of San Nicola in Carcere, is a voyage both below ground and back in time, but this basilica is so much more historically important. It was built in the 10th century on the site of three temples dating back to the first century BC, which themselves were at the heart of an Ancient Roman fruit and vegetable market dating to the 4th century BC. Much of the original temples, including their marble columns, were built into the structure of the existing basilica but left exposed, so when you visit today you can literally descend through the levels of time. With comfortable, air-conditioned transport throughout, and a small group of 15 people or fewer, your only responsibility is to immerse yourself in the thrills and wonder of underground Rome. Our expert guides have been hand-picked for this experience based on both their knowledge and love of history. They make the perfect escorts through our eeriest and most mysterious tour. Sites Visited: Roman Catacombs The Capuchin Crypt, A.K.A . 'The Bone Chapel' Basilica San Nicola in Carcere Inclusions Transport between sites in an air-conditioned bus Admission to all sites Expert Walks of Italy tour guide Small groups of 15 people or fewer

Rome Off The Beaten Path - Hidden Gems & Ancient Wonders Incl. Appian Way, Aqueducts & Jewish Ghetto

The tour starts in one of the most important, but most ignored neighborhoods in the history of Rome: the Jewish Ghetto. Existing since 1555, t

his neighborhood was integral to the development of regional foods and Roman culture and still contains such landmarks as the Teatro Marcello, a.k.a. the Jewish Colosseum. Next, we make two quick stops at the famous Mouth of Truth (stick your hand in and tell a lie if you dare) and the giant Circus Maximus, the ancient chariot racing arena. Then we leave the city in search of the most frequented thoroughfare in Ancient Rome, the Appian Way or Via Appia Antica You'll stroll down the original paving stones as your expert guide tells stories of the thriving empire that once clogged this great road every day. From the veneration of Emperor Augustus to the crucifixion of Spartacus, this road is played central role in many of Rome's greatest events. Just like visitors to Ancient Rome, Your trip outside the walls will take you past the Park of the Aqueducts. Here you can gape at the giant structures that once provided Rome with fresh, running water on demand. You'll also see the famous Baths of Caracalla which channeled water from the aqueducts into a public bathing area that accommodated over 1,600 people at a time. Don't get too busy soaking up all that history, you'll need to take advantage of a few photo ops. Perhaps the best in the city is the Janiculum hill that's home to the finest views of Rome. A picture here will be the envy of all your friends. Along with Rome's coolest optical illusion and a few other secret gems, we want to show you a part of the city that most visitors never see. With an expert English speaking guide, a driver to chauffer you in an air-conditioned, private vehicle, and a small group of no more than 15 people, you'll really be experiencing the city as an insider. Sites Visited: The Jewish Ghetto Teatro Marcello, a.k.a. "The Jewish Colosseum" Piazza Venezia Circus Maximus View of Palatine Hill Mausoleum of Cecilia Metella (from outside) The Appian Way Park of the Aqueducts Overlook of the Baths of Caracalla Views over Rome from Janiculum Hill Aurelian Walls Pyramid of Caius Cestius Optical illusion of St. Peter's dome & a few surprises! Inclusions Jewish Ghetto walking tour Private transport between sites Expert tour guide & separate guide Small groups of 15 people or fewer
TourRadar Savings
You are currently using World Touring Day Savings : -$8.68
Select one option to start saving on your tour:
What are people saying about TourRadar?
Jonathan

12th October 2018
We are here for you!
24/7 Customer Support
We are the online tour specialists with plenty of tour and travel experience. Our Customer Support Team have travelled collectively to hundreds of countries. They have extensive background information on tour operators and can help you with all of your questions.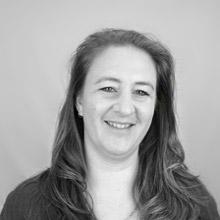 Leona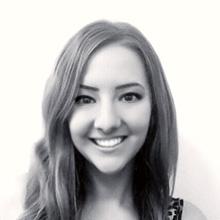 Steffanie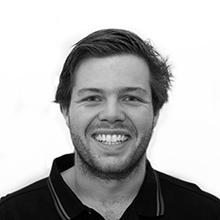 Jarrad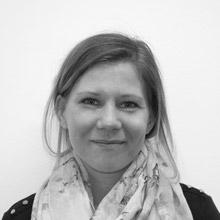 Siobhan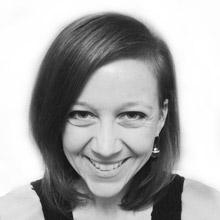 Myrie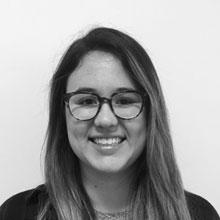 Melissa
Call us +1 844 239 9196
Frequently asked questions
How will I know when my booking request is confirmed?
While many tour bookings on TourRadar offer instant booking confirmation, some need to be approved manually by the operator of your tour. You will receive an email once your booking has been confirmed, or you can always check your booking status by logging onto your TourRadar account. Your payment is only deducted from your credit card once the tour operator confirms your place on the tour, at which point you'll receive a booking invoice.
Was this feedback helpful?
Can I make payment by instalments?
Yes you can! TourRadar provides a free flexible payment option for you to pay by instalments. This means that once you have made your initial deposit payment and your booking has been confirmed, you can apply payments to your booking whenever it suits you. If there is any remaining balance on the final payment due date, it will be automatically deducted from your default Credit Card on that date.
Was this feedback helpful?
How will my final payment be taken?
After paying your deposit, the final balance of payment will be automatically charged to your Credit Card on the due date. This payment is usually charged 30-60 days prior to your tour departure date. This varies depending on the tour you book so please check your invoice or your TourRadar Messenger page for the due date.
Was this feedback helpful?
What happens if my place is not confirmed on the tour?
If, in the rare case your booking request is declined by the tour operator, your pre-authorised payment is released back to your credit card and no charges are made. Alternatively, our Travel Experts are available 24/7 to help you explore alternative options for your vacation.
Was this feedback helpful?
How can I pay for my tour?
TourRadar accepts payment via credit card including Visa, Mastercard, Amex (American Express), Maestro and Paypal. Your credit card details can be edited as needed by logging into your TourRadar account for any future instalments or payments on your booking.
Was this feedback helpful?
How does TourRadar charge me?
If your booking request does not offer instant confirmation, your initial payment at the time of booking is pre-authorised on your credit card. Only upon booking confirmation will the transaction be processed and your payment collected. In the rare case, your booking request cannot be confirmed, the pre-authorised funds are returned to your card. Please note in instances where a tour is 'On Request' this process may vary.
Was this feedback helpful?
My trip
In Love with Rome

4 days

Starts in Rome, Italy

Thursday, 30 May 2019

Ends in Rome, Italy

Sunday, 2 June 2019

What's included

Accommodation, Guide, Meals
Brochure price

$549.12 x 1

$549.12
World Touring Day Deal

-$115.32 x 1

-$115.32
Credit card fees
$0.00
TourRadar Savings

-$8.68

World Touring Day Savings
Terms & Conditions
Operated by Flag Travel Holidays
Corso Buenos Aires, 77 ; New York; 10018
Agent: TourRadar
Kärntner Ring 5-7, Top 201-203
1010 Vienna, AUSTRIA