France Magnifique featuring the 75th Anniversary of D-Day & Normandy (Paris to Nice)
Email this tour
Select your departure date
Friday, 13 Sep 2019
to Thursday, 26 Sep 2019
You will only be charged once your space is confirmed.
10+ spaces left and yours is reserved for the next 10 minutes
No booking or credit card fees
Sep 2019

Oct 2019

Nov 2019

Dec 2019

Jan 2020

Feb 2020

Mar 2020

Apr 2020
Selected dates
Available dates
Deals
Spaces left
Select accommodation
Select the number of travellers per room type.
Please select an accommodation to continue with the booking process
Room type

Price

Number of travellers

Per person in a room for 2 people.

Enjoy the comfort and privacy of your own room.
This accommodation needs travellers. Please add the travellers you're travelling with or choose another accommodation type
Add optional extras
Optional extra

Price

Number of travellers

The Louvre Museum

Join us for a guided tour of the world-renowned Louvre Museum. Begin your exploration of the museum by entering through I. M. Pei's famous Lou

vre Pyramid, a magnificent glass pyramid rising out of the courtyard of the Louvre. A local expert will provide commentary as you venture through the countless masterpieces that line the halls of the museum, including the Venus de Milo and the Mona Lisa. Duration approximately 3 hour(s). Transportation is included. A minimum of 20 passenger(s) is required to operate this option. This option must be purchased no later than 60 days prior to tour departure date and is not available the first Sunday of each month. Space is limited on some dates. Once purchased any cancellation within 60 days of tour departure will be nonrefundable. Due to schedule changes and availability, the time and day of this optional excursion may need to be changed or cancelled either before or after your departure date.

Showtime in Paris!

Join us for a spectacular evening in one of Paris's most beloved institutions, the famous Paradis Latin. Situated in a building associated wit

h Napoleon and rebuilt by Gustav Eiffel himself, the Paradis has been running here since 1889. Enjoy a sumptuous dinner with wine, then bring on the champagne and let the show commence! Duration approximately 5 hour(s). Transportation is included. A minimum of 10 passenger(s) is required to operate this option. Note that as a typical Parisian cabaret, the show does contain some tasteful nudity and may be considered unsuitable for children — consult with your Tour Manager.
TourRadar Savings
You are currently using Members' Saving: -$131.97
Select one option to start saving on your tour:
What are people saying about TourRadar?
We are here for you!
24/7 Customer Support
We are the online tour specialists with plenty of tour and travel experience. Our Customer Support Team have travelled collectively to hundreds of countries. They have extensive background information on tour operators and can help you with all of your questions.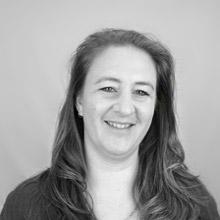 Leona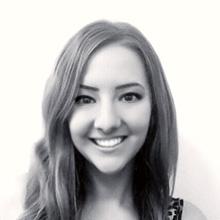 Steffanie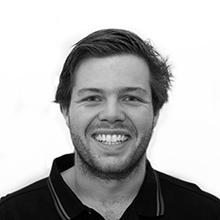 Jarrad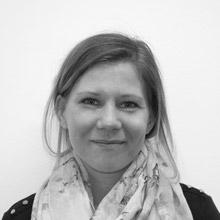 Siobhan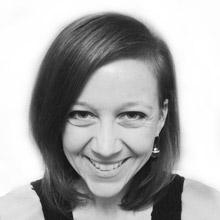 Myrie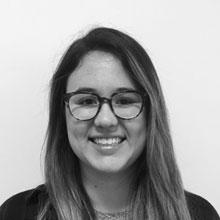 Melissa
Call us +1 844 239 9196
Frequently asked questions
How can I pay for my tour?
TourRadar accepts payment via credit card including Visa, Mastercard, Amex (American Express), Maestro and Paypal. Your credit card details can be edited as needed by logging into your TourRadar account for any future instalments or payments on your booking.
Was this feedback helpful?
How does TourRadar charge me?
If your booking request does not offer instant confirmation, your initial payment at the time of booking is pre-authorised on your credit card. Only upon booking confirmation will the transaction be processed and your payment collected. In the rare case, your booking request cannot be confirmed, the pre-authorised funds are returned to your card. Please note in instances where a tour is 'On Request' this process may vary.
Was this feedback helpful?
Can I make payment by instalments?
Yes you can! TourRadar provides a free flexible payment option for you to pay by instalments. This means that once you have made your initial deposit payment and your booking has been confirmed, you can apply payments to your booking whenever it suits you. If there is any remaining balance on the final payment due date, it will be automatically deducted from your default Credit Card on that date.
Was this feedback helpful?
How will I know when my booking request is confirmed?
While many tour bookings on TourRadar offer instant booking confirmation, some need to be approved manually by the operator of your tour. You will receive an email once your booking has been confirmed, or you can always check your booking status by logging onto your TourRadar account. Your payment is only deducted from your credit card once the tour operator confirms your place on the tour, at which point you'll receive a booking invoice.
Was this feedback helpful?
How will my final payment be taken?
After paying your deposit, the final balance of payment will be automatically charged to your Credit Card on the due date. This payment is usually charged 30-60 days prior to your tour departure date. This varies depending on the tour you book so please check your invoice or your TourRadar Messenger page for the due date.
Was this feedback helpful?
What happens if my place is not confirmed on the tour?
If, in the rare case your booking request is declined by the tour operator, your pre-authorised payment is released back to your credit card and no charges are made. Alternatively, our Travel Experts are available 24/7 to help you explore alternative options for your vacation.
Was this feedback helpful?
My trip
France Magnifique featuring the 75th Anniversary of D-Day & Normandy (Paris to Nice)

14 days

Starts in Paris, France

Friday, 13 September 2019

Ends in Avignon, France

Thursday, 26 September 2019

What's included

Accommodation, Meals
Brochure price

$4,399.00 x 1

$4,399.00
Credit card fees
$0.00
TourRadar Savings

-$131.97

Members' Saving
Terms & Conditions
Operated by Collette
162 Middle St; Pawtucket; RI 02860
Agent: TourRadar
Kärntner Ring 5-7, Top 201-203
1010 Vienna, AUSTRIA