Select your departure date
Thursday, 29 Aug 2019
to Friday, 6 Sep 2019
Just $99 deposit per person The remaining amount will be due on 25th Jun 2019
10+ spaces left and yours is reserved for the next 10 minutes
No booking or credit card fees
Aug 2019

Sep 2019

Oct 2019

Nov 2019

Dec 2019

Jan 2020

Feb 2020

Mar 2020

Apr 2020
Selected dates
Available dates
Deals
Spaces left
Select accommodation
Select the number of travellers per room type.
Please select an accommodation to continue with the booking process
Room type

Price

Number of travellers

Per person in a room for 2 people.

Per person in a room for 3 people.

Enjoy the comfort and privacy of your own room.
This accommodation needs travellers. Please add the travellers you're travelling with or choose another accommodation type
Add optional extras
Optional extra

Price

Number of travellers

Jerusalem by Night with Tower of David

Discover the treasures of Jerusalem by night, a beacon of three faiths. By bus, enjoy stunning views of the Old City walls, Temple Mount and M

ount Zion. On foot, walk through Jaffa gate to the Old City (UNESCO), which combines ancient beauty with timeless allure, and visit the Citadel (also known as the Tower of David). The walls of the Citadel serve as a stage for a "Night Spectacular" show which is a celebration of sight and sound. Amidst the archaeological remains in the Citadel's courtyard and set to the sound of original music, the story of Jerusalem unfolds through giant breathtaking, virtual reality images. Explore the Jewish Quarter, where echoes of history meet the voices of the present day. Discover hidden archways, spiraling stairways, and arrive at the Wailing Wall, the holiest place of Judaism and the single most visited site in Jerusalem. The Wailing Wall attracts visitors from all over the world and of all faiths and denominations. It stands as the only reminder of the Holy Temple and is visited by thousands every day. Duration approximately 3 hour(s). Transportation is included. A minimum of 10 passenger(s) is required to operate this option. The sound and light show is an outdoor event. This option will operate weather permitting. Departure time is subject to change, according to seasonality. Due to strict reservation requirements, this option is non-refundable unless cancelled due to weather conditions.
TourRadar Savings
You are currently using World Touring Day Savings : -$53.98
Select one option to start saving on your tour:
What are people saying about TourRadar?
We are here for you!
24/7 Customer Support
We are the online tour specialists with plenty of tour and travel experience. Our Customer Support Team have travelled collectively to hundreds of countries. They have extensive background information on tour operators and can help you with all of your questions.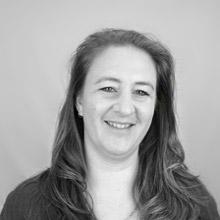 Leona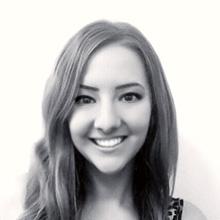 Steffanie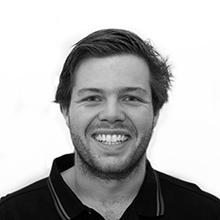 Jarrad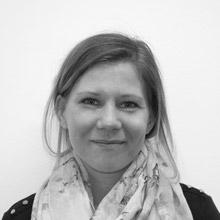 Siobhan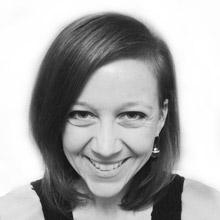 Myrie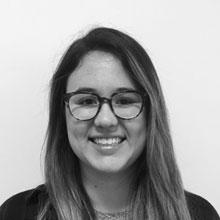 Melissa
Call us +1 844 239 9196
Frequently asked questions
How can I pay for my tour?
TourRadar accepts payment via credit card including Visa, Mastercard, Amex (American Express), Maestro and Paypal. Your credit card details can be edited as needed by logging into your TourRadar account for any future instalments or payments on your booking.
Was this feedback helpful?
How will my final payment be taken?
After paying your deposit, the final balance of payment will be automatically charged to your Credit Card on the due date. This payment is usually charged 30-60 days prior to your tour departure date. This varies depending on the tour you book so please check your invoice or your TourRadar Messenger page for the due date.
Was this feedback helpful?
How will I know when my booking request is confirmed?
While many tour bookings on TourRadar offer instant booking confirmation, some need to be approved manually by the operator of your tour. You will receive an email once your booking has been confirmed, or you can always check your booking status by logging onto your TourRadar account. Your payment is only deducted from your credit card once the tour operator confirms your place on the tour, at which point you'll receive a booking invoice.
Was this feedback helpful?
Can I make payment by instalments?
Yes you can! TourRadar provides a free flexible payment option for you to pay by instalments. This means that once you have made your initial deposit payment and your booking has been confirmed, you can apply payments to your booking whenever it suits you. If there is any remaining balance on the final payment due date, it will be automatically deducted from your default Credit Card on that date.
Was this feedback helpful?
How does TourRadar charge me?
If your booking request does not offer instant confirmation, your initial payment at the time of booking is pre-authorised on your credit card. Only upon booking confirmation will the transaction be processed and your payment collected. In the rare case, your booking request cannot be confirmed, the pre-authorised funds are returned to your card. Please note in instances where a tour is 'On Request' this process may vary.
Was this feedback helpful?
What happens if my place is not confirmed on the tour?
If, in the rare case your booking request is declined by the tour operator, your pre-authorised payment is released back to your credit card and no charges are made. Alternatively, our Travel Experts are available 24/7 to help you explore alternative options for your vacation.
Was this feedback helpful?
My trip
Iconic Israel (Tel Aviv to Jerusalem) (2019)

9 days

Starts in Tel Aviv, Israel

Thursday, 29 August 2019

Ends in Jerusalem, Israel

Friday, 6 September 2019

What's included

Accommodation, Meals
Brochure price

$2,899.00 x 1

$2,899.00
$200 Off

-$200.00 x 1

-$200.00
Credit card fees
$0.00
TourRadar Savings

-$53.98

World Touring Day Savings
TO BE PAID NOW

Deposit

$99.00

ON 25th June 2019

Final Payment

$2,546.02
Terms & Conditions
Operated by Collette
162 Middle St; Pawtucket; RI 02860
Agent: TourRadar
Kärntner Ring 5-7, Top 201-203
1010 Vienna, AUSTRIA