Portugal & Its Islands featuring the Estoril Coast, Azores & Madeira Islands (2018)
Email this tour
Select your departure date
Saturday, 23 Mar 2019
to Wednesday, 3 Apr 2019
Change date
8 spaces left and yours is reserved for the next 10 minutes
You will only be charged once your space is confirmed.
No booking or credit card fees
Select accommodation
Select the number of travellers per room type.
Please select an accommodation to continue with the booking process
Room type

Price

Number of travellers

Per person in a room for 2 people.

Per person in a room for 2 people.

Per person in a room for 3 people.

Enjoy the comfort and privacy of your own room.
This accommodation needs travellers. Please add the travellers you're travelling with or choose another accommodation type
Add optional extras
Optional extra

Price

Number of travellers

Sete Cidades Kayaking & Hike tour

Set out on an adventure to get to know one of the Seven Natural Wonders of Portugal — Sete Cidades Lake. This caldera has two lakes that touch

and uniquely, one appears to be green and the other blue. According to legend, they were formed from "the tears of a shepherd and a princess who shared a forbidden love." See the beauty and feel the tranquility of the lake on a kayaking excursion followed by a hike through the surrounding area. This pristine landscape formed by what was once a volcano is truly a magical place, and the perfect place to unwind and get close to nature. Duration approximately 3 hour(s). Transportation is included. A minimum of 4 passenger(s) is required to operate this option. Option will operate weather permitting. Please bring comfortable clothes and shoes, a sweater, raincoat, bathing suit, towel, change of clothes, hat, sunblock, backpack and water. This excursion includes a nature guide, sit-on-top kayak, life jacket, paddle, dressing rooms with hot water showers, pickup and drop off at your hotel.

Whale-Dolphin Watching

Welcome to a unique experience in the middle of the Atlantic Ocean! The isolated archipelago of the Azores has a reputation as one of the best

whale watching destinations in the world. The islands are a permanent or temporary home to more than a quarter of all known cetacean species. In addition to the sperm whale, other migrating species include baleen whales, blue whales (especially during early spring to late summer), pilot whales and even killer whales. The Azores are also ideal for spotting many different dolphin species, including resident dolphins such as the short beaked common dolphin, the common bottlenose dolphin and Risso's dolphin, as well as yearly summer guests like the Atlantic spotted dolphin and the striped dolphin. Your amazing journey begins with a briefing where your naturalist guide explains the historical background of the whale hunting industry and its modern conversion to whale watching. Don't miss this incredible opportunity to learn about the biodiversity of the islands. Duration approximately 3 hour(s). Transportation is included. A minimum of 10 passenger(s) is required to operate this option. Option will operate weather permitting. Depending upon the number of passengers booked, this option will operate utilizing a Catamaran or Zodiacs.

Dinner at Cozinha Velha Restaurant (The Old Kitchen), Queluz Palace

Queluz National Palace is one of Portugal\'s most sumptuous palaces. Built in 1747, the palace was long used as the summer residence for royal

s and is the country\'s finest example of Rococo architecture. Nowadays, this palace is used by the Portuguese State as a residence for government and state chiefs that visit Portugal. Located in one of the palace's wings is Cozinha Velha Restaurant; once the kitchen of the palace, it still has the charm of yesteryear. Cozinha Velha is an endearing place, built in grand style with the original rectangular layout and structures. Today, it is considered one of Portugal's finest restaurants with a colorful dining room favored by those seeking a gourmet dinner in a romantic setting. The dining room is like a small chapel, with high stone arches, a free-standing fireplace, marble columns and a 20-ft marble table laden with baskets of fruit and vases of flowers. Enjoy a delightful 3 course dinner prepared according to the most genuine recipes of Portuguese traditional cuisine, complete with wine, coffee or tea and mineral water. Duration approximately 3 hour(s). Transportation is included. A minimum of 20 passenger(s) is required to operate this option.

Swimming with Dolphins

Dive into the world of the dolphins when joining these friendly, playful and intelligent mammals in their natural habitat. Board a small boat,

and begin by learning from an expert how to respect and harmoniously swim with the dolphins. Then, you'll enter the clear blue waters of the Atlantic Ocean donning your mask, snorkel and wetsuit and be transported into another world. You'll immediately be drawn in by their unique personalities and be overcome in the excitement and wonder this experience provides. This personal adventure will be in small groups and will use zodiac (RIB) boats with a maximum of 8 participants aboard. Only two people are allowed in the water at the same time. Duration approximately 3 hour(s). Transportation is included. A minimum of 4 passenger(s) is required to operate this option. Option will operate weather permitting. It is recommended that you bring comfortable clothes and shoes, bathing suit, towel, wind jacket, hat, sunblock and water. Restrictions may apply for pregnant women and guests with lower back problems. Participants must feel comfortable swimming in the open sea and know how to properly use the mask and snorkel. Children over 8 years old are allowed to participate as long as they meet these requirements. This excursion includes: Pre-tour briefing, mask and snorkel, shorty wetsuit, raincoat and pants, life jacket, marine biologist or nature guide aboard and refreshment after the trip.
TourRadar Savings
You are currently using Online Travel Expo Jan 2019 : -$39.98
Select one option to start saving on your tour:
What are people saying about TourRadar?
We are here for you!
24/7 Customer Support
We are the online tour specialists with plenty of tour and travel experience. Our Customer Support Team have travelled collectively to hundreds of countries. They have extensive background information on tour operators and can help you with all of your questions.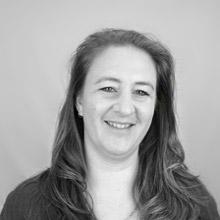 Leona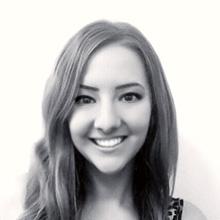 Steffanie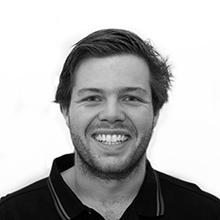 Jarrad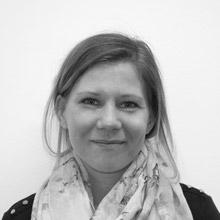 Siobhan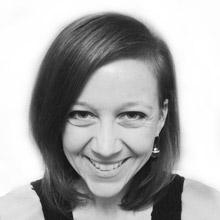 Myrie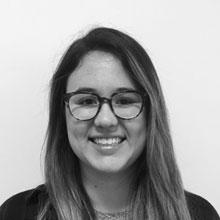 Melissa
Call us +1 844 239 9196
Frequently asked questions
What happens if my place is not confirmed on the tour?
If, in the rare case your booking request is declined by the tour operator, your pre-authorised payment is released back to your credit card and no charges are made. Alternatively, our Travel Experts are available 24/7 to help you explore alternative options for your vacation.
Was this feedback helpful?
How does TourRadar charge me?
If your booking request does not offer instant confirmation, your initial payment at the time of booking is pre-authorised on your credit card. Only upon booking confirmation will the transaction be processed and your payment collected. In the rare case, your booking request cannot be confirmed, the pre-authorised funds are returned to your card. Please note in instances where a tour is 'On Request' this process may vary.
Was this feedback helpful?
Can I make payment by instalments?
Yes you can! TourRadar provides a free flexible payment option for you to pay by instalments. This means that once you have made your initial deposit payment and your booking has been confirmed, you can apply payments to your booking whenever it suits you. If there is any remaining balance on the final payment due date, it will be automatically deducted from your default Credit Card on that date.
Was this feedback helpful?
How will my final payment be taken?
After paying your deposit, the final balance of payment will be automatically charged to your Credit Card on the due date. This payment is usually charged 30-60 days prior to your tour departure date. This varies depending on the tour you book so please check your invoice or your TourRadar Messenger page for the due date.
Was this feedback helpful?
How can I pay for my tour?
TourRadar accepts payment via credit card including Visa, Mastercard, Amex (American Express), Maestro and Paypal. Your credit card details can be edited as needed by logging into your TourRadar account for any future instalments or payments on your booking.
Was this feedback helpful?
How will I know when my booking request is confirmed?
While many tour bookings on TourRadar offer instant booking confirmation, some need to be approved manually by the operator of your tour. You will receive an email once your booking has been confirmed, or you can always check your booking status by logging onto your TourRadar account. Your payment is only deducted from your credit card once the tour operator confirms your place on the tour, at which point you'll receive a booking invoice.
Was this feedback helpful?
My trip
Portugal & Its Islands featuring the Estoril Coast, Azores & Madeira Islands (2018)

12 days

Starts in Lisbon, Portugal

Saturday, 23 March 2019

Ends in Lisbon, Portugal

Wednesday, 3 April 2019

What's included

Accommodation, Meals, Transport
Brochure price

$1,999.00 x 1

$1,999.00
Credit card fees
$0.00
TourRadar Savings

-$39.98

Online Travel Expo Jan 2019
Terms & Conditions
Operated by Collette
162 Middle St; Pawtucket; RI 02860
Agent: TourRadar
Kärntner Ring 5-7, Top 201-203, Vienna 1010, Austria