Response rate

100%

Response time

0-1h
See all tours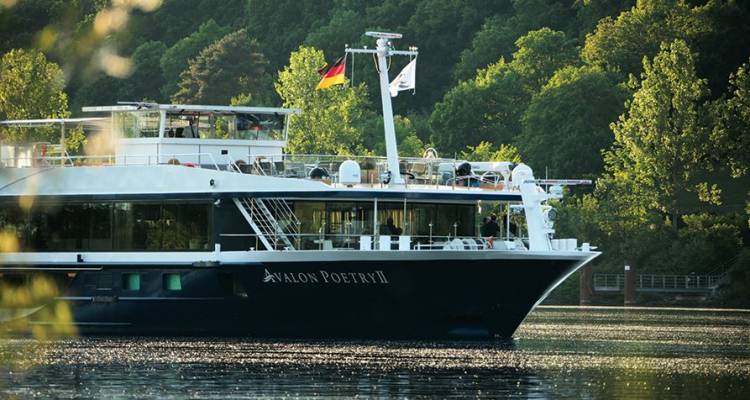 Ship Overview
Avalon Poetry II is a classic beauty that has been sailing on the European rivers since 2014. The Poetry II offers 2 full levels of suites with an open air balcony giving stunning views of the landscape and wall to wall panoramic windows that livens up the room. The onboard features and amenities are comparable to other suite ships in the fleet such as Avalon Tranquility II, Avalon Tapestry II, Avalon Visionary and Avalon Artistry II. The Panorama Suites at 200 sq. ft. are about 30% larger than similar suites in other ships, giving you uninhibited space and comfort. Standard amenities include premium lounge seating on the Sky Deck, Sky Bistro offering light al fresco lunches, whirlpool, a bigger fitness centre, free Wi-Fi access and use of computers in common areas and Panorama Bistro offering dining options.
Nordic poles for walking
Tour of what happens behind the scenes on the ship
100 free movies on TV with many English channels
Free maps
Fresh fruit selection available all day
Cruising experience by Avalon Choice
Bike tours available at Breisach and Amsterdam
Whirlpool with a view on Sky Deck
Modern engineering
Interiors that are non-smoking
Premium high quality chairs on Sky Deck
Wall to wall windows offering panoramic views
Elevator
Current, beautiful design
Viewing deck
Friendly English speaking staff
Guided tours with headsets
River Cruise Director
Room service for guests who need breakfast and beverages (additional fees apply)
Nightly activities, entertainment and lectures onboard
Qualified guides for local sightseeing
Free use of computers in common areas
Hair salon with manicures
Internet (Wi-Fi) access
Movie nights
Free bicycles for exploring port towns
Light meal options at the Panorama Bistro
Experience local specialities, culture and cuisine
Well equipped fitness centre
Library for everyone
Beverage station for complimentary premium coffee, tea and hot chocolate
Game location on the Sky Deck
Portions of local specialities with wine at the Sky Bistro
Assistance to personalise the cruise experience
Experts and artisans, entertainers and local chefs giving you an experience of your destination
Multiple sightseeing option; Independent, Traditional or Leisurely
Staterooms / Suites
Avalon Deluxe Stateroom (Cat. D, E) - 172 sq. ft.
Panorama Suite (Cat. A, B, P) - 200 sq. ft.
Royal Suite - 300 sq. ft.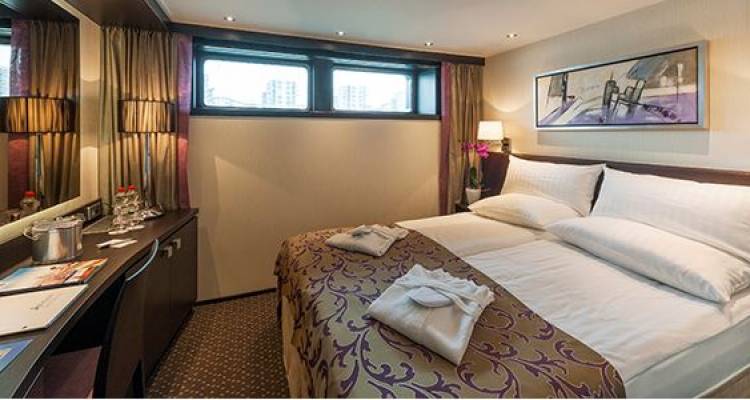 Features
Cotton Linens (Egyptian super-combed)
Multiple bed configuration choices
Soft, cosy pillows
Comfort Collection Beds
Writing table
Large Double Windows
Big bathroom mirror
Climate control for each room
Free bottle of water
Slippers, bathrobes for all
Alarm clock
Storage space tucked away under the bed
L'Occitane products for bath
Reading lamps on bedside tables
Vanity
Shower (full) with glass door
Free access to Wi-Fi
Safe locker in-room
Beautiful, modern design
Mini-bar
Direct dial phone
Flat screen TV, channel for movies
Large 3 door spacious closet for storage
Hair dryer
Turndown service nightly
European duvets
Mattress toppers with memory foam
Additional blanket on request
Dining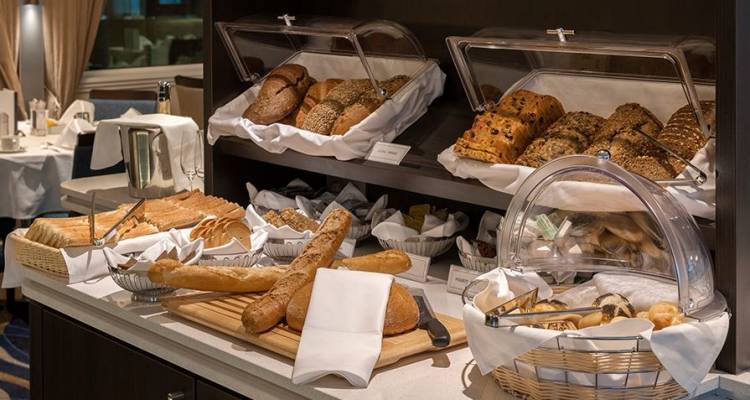 Sample your destination's favourite delicacies with tasting experiences
Wine and Specialities of the region at the Panorama Bistro
Grand reception by the Ship Captain with canapés and sparkling wine
Lavish welcome dinner
Light meal options in the afternoon and evening at the Panorama Bistro
Healthy diet options for health conscious
Tea or Coffee with dinner
Premium spirits served at upscale bar
Night snacks at 10.30 PM
Soft drinks with lunch served free
Morning breakfast (continental) and beverages served in room for an additional fee
Soft drinks, beer or wine served free with dinner (starting with 2017 cruises for lunch)
Variety of cheese, entrees, salads, soups, appetizers and desserts with a sumptuous 4 course dinner
Western and regional menu for all onboard meals
Fresh ingredients from the local market to give you a flavour of the season
Drinks specials and social hour at the Panorama lounge
Sweet treats, coffee and tea post lunch
Healthy buffet breakfast with high energy, high fibre, low cholesterol, low fat and low calorie food
Fresh, local (from 2017) ingredients used in preparing tasty, nutritious Avalon Fresh cuisine
Sky Deck offering spectacular views while you enjoy your cocktail
Carving and Pasta Station with afternoon buffet
Free juices on the house
Sparkling wine and station with made-to-order eggs along with breakfast
Early and late riser breakfast
Open, spacious dining area
Five course sumptuous dinner at the end of your trip
Free self service station for premium coffee, tea and hot chocolate