Response rate

100%

Response time

0-1h
See all tours
Ship Overview
Experience Europe through its waterways aboard Avalon's well-known and beloved cruise ship, the Avalon Felicity. Designed to create a more intimate and memorable passenger experience, the Avalon Felicity accommodates only 138 passengers, offering the perfect balance of spacious facilities and privacy. The ship's staterooms are 172 square feet in area and include a fully-stocked minibar, Comfort Collection beds, and entertainment centers featuring a flatscreen TV and satellite television, as well as a roomy bath complete with the finest amenities. The Sky Deck whirlpool and on-board fitness center offer an engaging variety of activities for fitness enthusiasts. Staying connected has never been easier with high-speed Wi-Fi access in all rooms and the complimentary use of computers in public areas.
Certified local guides accompanying guests on shore tours and expeditions
Premium lounge seating on the Sky Deck
Workout and fitness center
Onboard concierge services to customize cruise and tour options
100 free movies and English television options on flatscreen TV
Shore excursions with audio support through headphones
Customized traditional, leisurely, or independent sightseeing options
Select local favorites to enhance appreciation of local culture and customs
Beauty salon with manicure treatments
Game area on the Sky Deck
Exclusive Avalon cruise experience
Outdoor viewing deck
Friendly crew who are conversant in English
Tour of the ship's behind-the-scenes operations
Availability of Nordic walking sticks
Indoor non-smoking areas
Sky Deck whirlpool
Elevator to all floors
Complimentary access to Wi-Fi
Fully stocked library
Biking in Amsterdam and Breisach
World-class lounge and bar serving wide a range of premium spirits
Panoramic wall-to-wall windows for a breathtaking view of the river and countryside
Lectures, themed activities, and evening entertainment
Check-out bicycles to explore towns along ports of call
Fresh local and seasonal fruit available through the day
Sky Deck with sunshade cover
Complete onboard experience of local culture with local entertainers, chefs, and artisans.
Continental beverages and breakfast by room service (with applicable service fees)
Special shipboard movie nights
Stylish and contemporary ship design
Qualified and experienced Cruise Director
Computer use in public areas provided gratis
State-of-the-art ship construction and engineering
Self-service counter for coffee, tea, and hot chocolate
Staterooms / Suites
Avalon Deluxe Stateroom (Category E) - 172 sq. ft.
Avalon Deluxe Stateroom (Cat. A, B, P) - 172 sq. f
Avalon Suite - 258 sq. ft.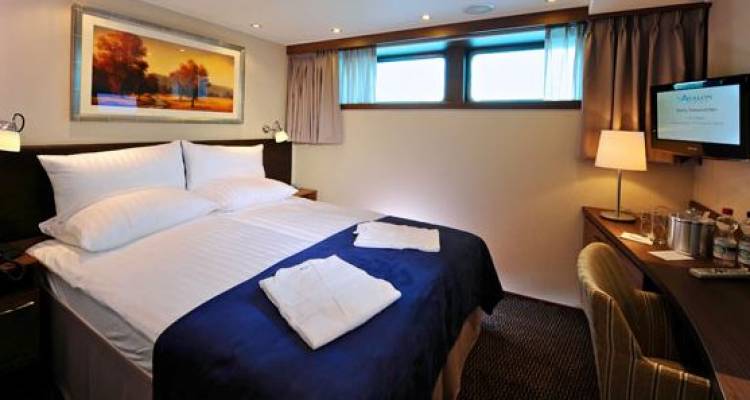 Features
Soft bathrobes and comfortable slippers
Below-bed storage for luggage
European-style bedding duvets
Double Windows
Additional in-room blankets
Night tables with reading lights
Hairdryer
Contemporary, decorous design
Choice of bed layout
Complimentary bottled water
Super-combed Egyptian bed linen
Adjustable personal climate control system
Luxury-size bathroom mirror
Full-size shower area with glass doors
Satellite television on flatscreen TVs with exclusive movie channels
Fully stocked minibar
Telephone with direct dialing facility
Turn-down services every night
Vanity cabinet
Availability of soft and firm pillows
Bath and personal products from L'Occitane
Safe for valuables
Comfort Collection BedsSM
Mattress toppers made from memory foam
Capacious closets with 3 doors and additional shelving
Alarm clock
Writing desk
Dining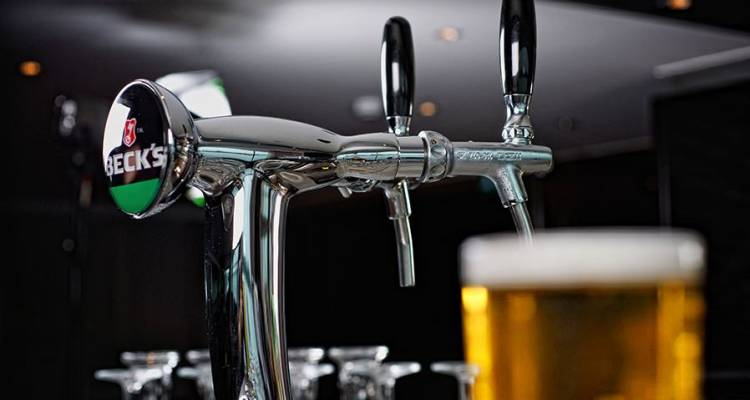 Celebratory welcome dinner for all guests
Complimentary servings of juice
Welcome by the ship's Captain with sparkling wine and canapés
Pasta and carving stations with a scrumptious lunch buffet
Late night menu at 10:30 P.M.
Buffet breakfast with sparkling wine and featuring an egg counter
Expansive open dining area
Cocktails and drinks served at the Sky Deck
Sweets, coffee and tea for a laid-back afternoon tea
Breakfast for late risers
Choice of beer, wine, or soft drinks as the complimentary beverage with dinner (and lunch starting 2017)
Breakfast for early risers
Samples of regional cuisines through organized tastings
Light lunch options
Lunch accompanied by complimentary soft drinks
Western and regional specialties on the menu for the duration of the cruise
After-dinner tea and coffee
Continental beverages and breakfast by room service (with applicable service fees)
Self-service counter for coffee, tea, and hot chocolate
World-class lounge and bar serving a wide range of spirits
Option to choose healthy meals
Local produce and seasonal ingredients on the menu
Panorama Lounge featuring special social events and drinks nights
High-energy, low-calorie diet breakfast
Bistro on the Sky Deck
Farewell dinner gala
Full-course dinners featuring appetizers, soups, salads, and entrées with desserts or cheese