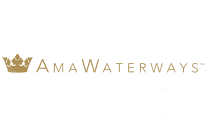 Response rate

100%

Response time

0-1h
See all tours
Ship Overview
With fresh design concepts and innovative family friendly features, the 2016 debuting AmaViola is a new entrant in AmaWaterways' fleet of splendid European river cruise vessels. Most staterooms and suites ranging in size from 210 sq. ft. to 350 sq. ft. feature signature twin balconies – a French Balcony and a step-out balcony with unimpeded views. Accommodations are spacious and exquisitely furnished with all modern comforts. Guests can enjoy a complete range of amenities which include lavish meals accompanied by free wine in multiple dining venues and a fully equipped fitness room to work off the calories. As the ship sails past charming villages and landscapes; guests can swim a few laps in the heated swimming pool that also has an attached bar or they can soak up the sun on the Sun Deck. Other features include complimentary Internet/Wi-Fi, free bikes for thrilling onshore excursions and first class wellness services at the massage and hair Salon. All these conveniences are guaranteed to deliver an unforgettable vacation.
Lush panoramic views in most staterooms and suites outfitted with twin balconies – a floor to ceiling French balcony and a step-out balcony with seating.
Elegant dining options including gourmet creations and flavourful regional specialties served in multiple dining venues such as the main restaurant and the Chef's Table.
A selection of lovely tapas can be ordered in-between meals at the main lounge.
With limited number of passengers on board and comfortable public seating areas, guests can have unwind and socialise with others.
Well-maintained bikes on board so guests can ride into the heart of Europe during comfortably-paced guided onshore excursions or independent outings.
A comfortable Sun Deck with a canopy and a sizeable swimming pool with an attached swim-up bar for those who want to laze around and relax.
A variety of head to toe massage services and beauty treatments with quality products in the upscale massage and hair salon.
A generously sized fitness room equipped with treadmills, exercise bikes and other fitness equipment.
A diverse range of nightly entertainment including captivating performances by local entertainers, modern piano music and traditional regional music.
Staterooms / Suites
Suite Violin Deck Balconies, 350 sq. ft.
Category AA Violin Deck Balconies, 235 sq. ft.
Category AB Cello Deck Balconies, 235 sq. ft.
Category BA Violin Deck Balconies, 210 sq. ft.
Category BB Cello Deck Balconies, 210 sq. ft.
Category CA Violin&Cello Deck Balcony, 170 sq. ft.
Category CB Violin Deck Balcony, 155 sq. ft.
Category D Piano Deck Fixed Windows, 160 sq. ft.
Category E Piano Deck Fixed Windows, 160 sq. ft.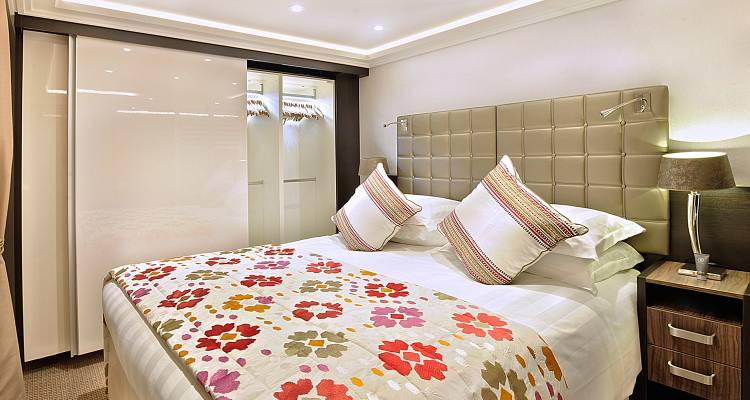 Features
Staterooms provided with a French balcony and an outside balcony for unique views
Hair dryer, complimentary bathrobes and slippers
Wi-Fi service available
Room-level temperature control
Bottled water replenished daily
Direct dial telephone line
Secure safe
Music library
TV
Giant flat TV screen which can also be used as a desktop
Working space featuring a wooden desk and a chair
Spacious wardrobe
Luxurious bathroom with shower
High-quality cotton bed sheets
Large bed with a duvet and a menu of down pillows
Diversified infotainment options with music library and a second TV