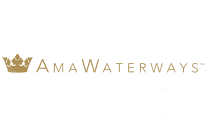 Response rate

100%

Response time

0-1h
See all tours
Ship Overview
Debuting in 2016, the graceful AmaSerena, sister to AmaPrima, includes several cutting-edge design features aimed to deliver a seamless river cruise experience along Europe's most famous waterways. Guests can take in breathtaking views of life along riverbanks from the many staterooms and suites that feature twin balconies – a full French balcony and an additional outside balcony. Accommodations aboard the AmaSerena are spacious, ranging in size from 210 sq. ft. to 300 sq. ft. Each room is elegantly decorated and features modern comforts. During their time onboard, guests can enjoy gourmet meals accompanied by unlimited wines in multiple dining venues, relax in soothing public spaces, soak up the sun or relax on the comfortable Sun Deck which features a swimming pool with an attached bar. Guests can also connect with the outside world via complimentary Internet/Wi-Fi services, visit the hair salon and fitness room or borrow one of ship's bicycles for exciting excursions at ports of call.
Complete privacy and security in well-furnished staterooms and suites, a majority of which feature twin balconies – a charming French balcony and an open outside balcony.
Culinary masterpieces and regional delicacies with complimentary wines in multiple dining venues such as the intimate Chef's Table and the elegant main restaurant.
Guests are free to order assorted tapas at the main lounge.
Spacious public areas such as the main lounge with full service bar where guests can unwind and socialize with fellow passengers in a relaxed ambience.
Complimentary bicycles are available for use during guided or independent riverside excursions when the ship is docked at port.
An inviting Sun Deck with lounge furniture where guests can work on their tans or enjoy the view. It also has a sizeable swimming pool with a swim-up bar.
A hair salon offering an array of beauty services and wellness treatments for guests who are looking for indulgence and rejuvenation during their holiday.
A modern and trendy fitness room with a wide variety of equipment such as weights and treadmills for those who want to stay fit and healthy.
A diverse range of evening entertainment including piano recitals, regional performances, folklore shows, parties and much more.
Staterooms / Suites
Suite Violin Deck Balconies, 300 sq. ft.
Category AA+ Violin Deck Balconies, 290 sq. ft.
Category AA Violin Deck Balconies, 235 sq. ft.
Category AB Cello Deck Balconies, 235 sq. ft.
Category BA Violin Deck Balconies, 210 sq. ft.
Category BB Cello Deck Balconies, 210 sq. ft.
Category C Violin&Cello Deck Balcony, 170 sq. ft.
Category D Piano Deck Fixed Windows, 160 sq. ft.
Category E Piano Deck Fixed Windows, 160 sq. ft.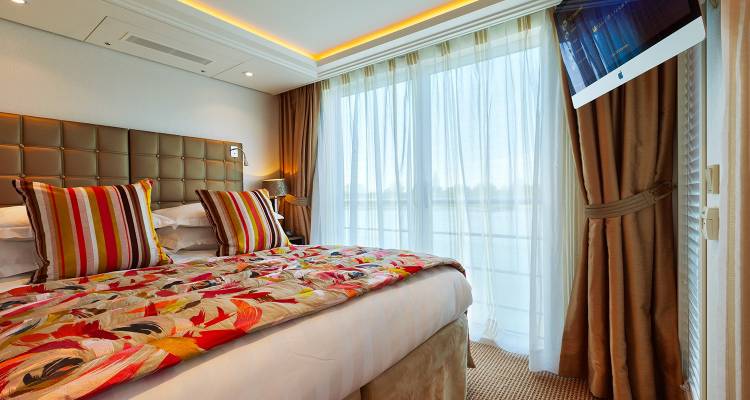 Features
Located on the Violin deck, this stateroom features a French balcony and an outside balcony
Complimentary hair dryer, bathrobes and comfortable slippers
Wi-Fi service across the ship
Individual temperature control
Telephone line
Bottled water replenished on a daily basis
Bathroom with the multi-jet showerheads technology
Soft Egyptian cotton linen for a comfortable bed
A duvet and a down pillow menu
Large wardrobe with one full-length mirror
Wooden desk and chair
Varied music library and TV
Flat TV screen
Secure storage of valuable items in a personal safe