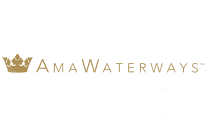 Response rate

100%

Response time

0-1h
See all tours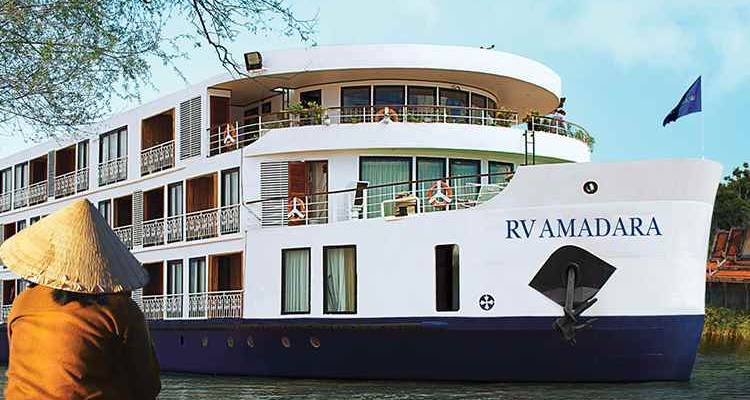 Built

2015

Guests

124
Crew

52

Length

302ft
Width

46ft

Staterooms

62
River
Ship Overview
Debuting in 2015, the 124 passenger AmaDara is designed to bring the finest river cruising experience to Asia. With exotic Asian inspired interiors, she offers an authentic and intimate approach to luxury river cruising. The ship boasts of modern staterooms and suites ranging in size from 251 sq. ft. to 502 sq. ft. All accommodations feature exclusive twin balconies that comprise of a full length French Balcony and an open outside balcony. There is plenty to keep guests engaged on board when they are not engrossed with watching the country life along Asia's famous waterways. Flavoursome cuisine served in fashionable dining venues, a stylish lounge, a state-of-the-art fitness room, beauty and wellness services and an enticing Sun Deck with a refreshing swimming pool, are some of the ship's top-of-the-line facilities that guarantee to deliver an unforgettable river cruise vacation.
Tasty meals which include exotic Asian fare and international favourites served with attentive service at stunning dining locations.
Natural light, fresh air and unforgettable views from luxuriously appointed staterooms and suites with both a French balcony and a private step-out balcony.
The sophisticated Saigon lounge with bar and other spacious public areas where guests can join friends or unwind while gazing out at the ever-changing scenery.
A comfortable Sun Deck outfitted with reclining loungers where guests can soak up lovely sunshine or cool off in the fun swimming pool.
An array of indulgent spa treatments at three onboard spas for guests who want to be pampered, particularly after a day of immersive sightseeing.
A modern fitness room equipped with advanced equipment for guests who want to work up a sweat and get fit.
Diverse nightly entertainment featuring soothing piano recitals and magical song/dance performances by local groups.
Staterooms / Suites
Luxury Suite Sadec Deck Balconies, 502 sq. ft.
SuiteSadec Deck Balconies, 366 sq. ft.
Category A Saigon Deck Balconies, 251 ft. sq.
Category B Sadec,Saigon&Tonle Balconies, 251 sq.ft
Category C Tonle Deck Balconies, 251 ft. sq.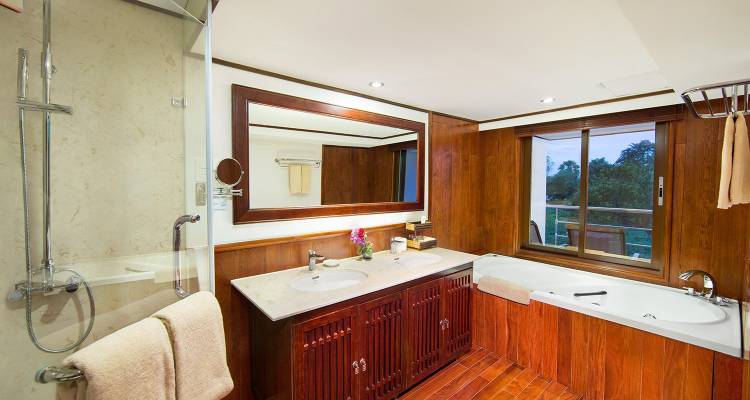 Features
Twin balconies – a private French balcony and a step-out balcony with a splendid view
Thermostat controlled in-room air conditioning
Comfortable seating area; with very spacious seating available in the suites and luxury suites
Large king bed in luxury suites, premium resort-style bedding in all accommodations
Roomy bathroom with a private shower and quality bath amenities
Suites have a shower and an individual bathtub
Well stocked minibar, elegant writing desk, electric hair dryer and telephone
Snug bathrobe and slippers
Flat screen television set with a complimentary movie channel
Bottled water restocked every day at no additional cost
Dining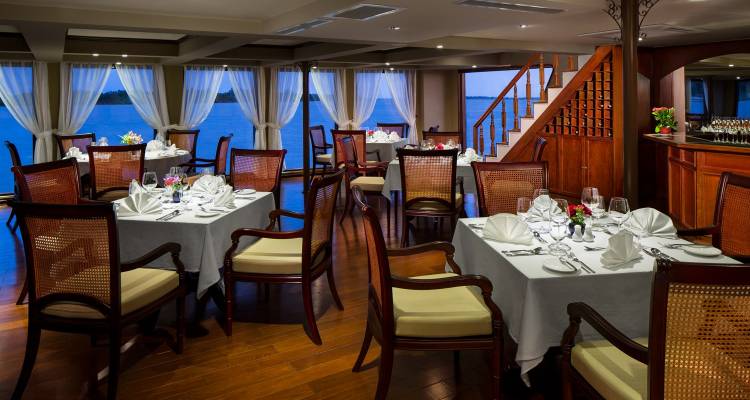 Savor regionally inspired cuisine as well as traditional favorites at a variety of dining venues, like the Main Restaurant and The Chef's Table.