Highlights
Free Airport pick up
All accommodation, activities & transport included
Help & support the whole time
Won Guide of the year Award 2016
Awards & Recognitions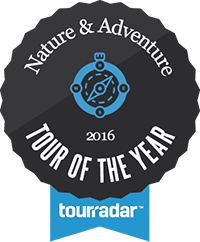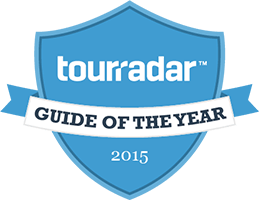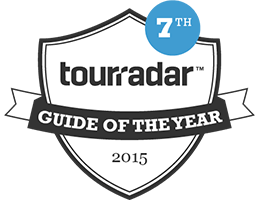 +1
TruTravels Guides



+47

Save up to 60%
across the globe
ends on 26 Sep 2017
1,998 TruTravels Reviews
Excellent

88%

Good

11%

Average

1%

Rather Poor

0%

Bad

0%
Accommodation

4.5 / 5

Transportation

4.5 / 5

Meals

4.5 / 5

Value for money

5 / 5

Guide

5 / 5
Write a review
Looking for a specific tour?
15 TruTravels tours
Check it out
About TruTravels
TruTravels run short group tours in and around Thailand, Cambodia, Vietnam and Bali. These tours are aimed at backpacker style travelers, suiting young people who want to have the best time of their life with minimal hassle. Unlike the traditional tour companies, all tours have been put together and are run by backpackers and travelers like yourself. TruTravels pride themselves on running tours that feel more like traveling around with a group of old friends, than what people perceive as a tour group. TruTravels is a small company made up of experienced travelers and backpackers, which allows them to keep the costs of their trips down by using local knowledge. By keeping the hefty margin away, unlike other big tour operators, they can offer great value for money travel experiences, all because they love what they do and want to provide their travelers with the best experience of South East Asia possible.
TruTravels videos
Main Page Video
TruTravels 18 day Thailand Island Hopper
TruTravels 8 day Thailand Experience
TruTravels 18 day Island Hopper
Thai Khmer Explorer
Show more...
13 Day Full Moon
Half Moon Experience
Vietnam Backpackers
Wy Travel with TruTravels?
Experience Bali with TruTravels
Cambodia Monkey Ladder
Epic Tours in S.E. Asia
14 Day Northern Thailand Adventure
21 Day Northern Thailand & Beaches
10 Day Bali Backpacker Tour
Bali & Beyond
Cambodia Explorer
Why TruTravels
By Travelers, For Travelers
TruTravels has been set up by travelers, for travelers. They know what backpackers want from traveling, and they understand what isn't so important. By taking part in a TruTravels tour, you will have all the hassles and common worries taken out of traveling to a new country - they will organise all the important things, so you can focus on enjoying yourself and having a good time.
Youthful And Fun Tours
TruTravels tours are designed to be laid back, youthful and fun, and this means that you will be traveling with others of a similar mindset. Seeing the main sights, as well as some of the backpacker favourites from off the beaten track, will mean you and your group get to experience things the way backpackers would - all with the convenience and safety or an organised group and group leader to show the way.
Specific Itineraries
TruTravels has been set up by travelers and backpackers - for travelers and backpackers. Their been-there, done-that approach means that you are getting the best information and the tours has been organised knowing what really takes place on the ground. By using their experience, TruTravels have managed to fit the best of the best into the time available, without compromising a sense of adventure or having to pay more than necessary.
TruTravels Benefits
Details Organised
By traveling with TruTravels, they organise all the important stuff, so that you can enjoy more of your holiday. With the local support once you get there, such as an airport pickup, taking care of all the small details, and the local advice and knowledge that will be available to you, you can enjoy more of your trip before, during, and after you've traveled with TruTravels. Even if you have onward travel arrangements to make, the crew and your group leader will be able to assist with that too.
Like Minded Travelers
Part of the TruTravels group will be other travelers in the same situation as yourself, so you will have friends from the day the tour starts. As well as the other travelers, the group leaders will become like friends also, with the TruTravels staff always happy to assist with any other travel questions you might have.
Shorter, Convenient Tours
By keeping the tours shorter, it means that you don't need to go on an unnecessarily long backpacker tour, but with all the convenience and safety of a group tour. Traveling to a foreign country where you may not speak the language or understand the local customs can sometimes be daunting, but TruTravels will allow you the space to explore, while traveling with others and giving you the information you need.
TruTravels Guides
"Wassssup guys I'm Dave ! I'm big hairy and tattooed and loving taking you lot around awesome new places…"

"Sawaddee Krab, how we say in Thailand for "Hello" My name is Mickey. I graduated 2011 from Rajamangala…"
TruTravels Photos

Popular for TruTravels
TruTravels Story & History
Back in 2012, TruTravels was started on the idea that life was not about being stuck in the rat race and working boring jobs. Joe Fallon and Mark Pope had "lived the dream" previously, working and traveling throughout Asia, Australia, New Zealand, Fiji and Europe for several years, and decided that they needed a change. They started TruTravels.
After meeting in a London Pub, they decided that they should change it up a bit, and went to start doing what they really wanted to do; live in paradise. They wanted to show people the time of their lives in paradise, and this became the blueprint for their plan; to provide life changing experiences for backpackers and travelers, by backpackers and travelers. To this day, TruTravels still does this, and continues to provide travelers the opportunity to go on a hassle free holiday, that is still adventurous, and prepares them for any further solo journeys into the future.
Questions & Answers
Here we have collected and answered the most frequently asked questions.
What's the food like in Nepal?

Food in Nepal is reminiscent of Indian cuisine, full of aromatic herbs and spices, there are an endless amount of dishes which are bound to make your taste buds tingle. Again be aware that some of the dishes available will be quite spicy so be sure to confirm with your waiter how you want your meal prepared.

What's the food like in Cambodia?

The food in Cambodia is a rich blend of sweet and spice, even in their curries. Though for those not so keen on the local delicacies, don't worry, there is a large expat community across many of the towns and cities which provide traditional dishes from around the globe.

What's the food like in Thailand?

Food in Thailand has an intense range and is very full of flavours. Thai cooking places emphasis on lightly prepared dishes with strong aromatic components and lots of spice.

What is the accommodation on the tour?

Trutravels accommodation is comfortable and safe with most nights being based on twin share accommodation.

What is the current weather conditions in the tour destinations?

Thailand
Thailand can be generally described as hot and humid. The weather all over the country is different in different months. During the months of September to November it's a little rainier down in the South, but don't worry, it's not cold rain!

Cambodia
Cambodia is blessed with one of Asia's simpler weather systems and despite having two distinct seasons, it's great to travel in all-year-round. The dry season is from October to late April, and the wet season is May to late September.

Nepal
The weather in Nepal varies more than it does in Thailand and Cambodia. Nepal has four seasons: Winter (December-January), Pre-Monsoon (March-June) Monsoon (June-September) and Post-Monsoon (September-December). Both pre and post-monsoon soon season are clear and you'll usually experience sunny days and cool nights.

How do I obtain a visa?

Thailand, Cambodia and Nepal all grant 30 day Visas on arrival to a majority of countries - but it is recommended to check with your local embassy as it varies greatly depending on the countries you will be visiting and your nationality.

How can I check where people are at a given point on the tour?

Have a look at the tour itineraries and you can also get in touch directly with the Tru-Crew at any point while the tour is in progress.

Can TruTravels help with onward travel?

Yes, during the trip they enquire about the onward travel of the group members, so if need be, they can assist and help arrange everything before their tour is over. Please contact us and we will be happy to assist you.

Is it safe to travel on the destinations of the tour?

Everyday life is still much the same in Thailand, Cambodia and Nepal. Trutravels have an office in Koh Phangan, in the area of Thongsala. They also have an office in the UK. This ensures they know exactly what's happening 'on the ground' and our Tru-Crew will keep you informed if there is anything to take note of.

How much is the recommended budget for two weeks of travel?

In depends on your tour. With approximately £200, you can enjoy yourself as the tours are mostly all-inclusive (except for meals).