Response rate

100%

Response time

0-1h
See all tours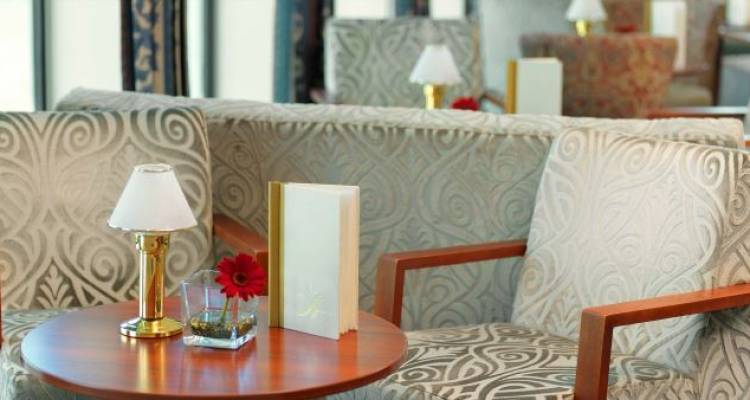 Ship Overview
The MS Amadeus Symphony has been escorting travelers along Europe's charming waterways ever since it was built in 2003. With its stupendous hospitality, impeccable services and state of the art amenities, this beautiful passenger ship is a work of art and an oasis of wellbeing gliding along Europe's famous rivers. Measuring 110 meters in length and 11.40 meters in breadth, this magnificent cruise ship contains one sun deck and three passenger decks. It features 69 elegant cabins and 4 chic suites fitted with every imaginable modern amenity you would find on a modern ocean liner. The cabins on the lowest deck (Haydn deck) have fixed windows whereas the ones on Strauss deck have panoramic windows which can be opened. Cabins and suites on the Mozart deck have panoramic windows with French balconies that offer majestic views of riverside scenery.
Built: 2003
Speed: 25 km/h
Cabins/Suites: 69/4
Length: 110 m
Breadth: 11.40 m
Draught: 1.30 m
Tonnage: 1.566 t
Height above water: 5.85 m
Crew: app. 40
Staterooms / Suites
Cabin (15 m2 / 161 sq. ft.)
Amadeus Suite (22 m²/ 236 sq. ft.)
Features
The 69 standard cabins on board the MS Amadeus Symphony have been tastefully decorated and thoughtfully designed to help guests feel at home on water. Look out of the panoramic windows to connect with nature or enjoy life's sweet pleasures inside the cabin. Cabins on the Haydn deck have fixed windows, rooms on the Strauss deck have panoramic windows that open and rooms on the Mozart deck have panoramic windows with French balconies. Feel free to use modern sophisticated amenities including a flat screen TV, telephone and safe. Use the cozy seating furniture and comfortable bed to feel relaxed. Catch up with work at the functional writing desk and rejuvenate your senses in modern bath space.