Highlights
Local guides share must-see spots
Flexible free-time to explore your way
Small group experiences for meaningful travel
Personalise your trip with scheduled optionals
Awards & Recognitions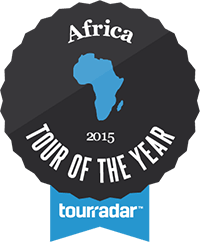 Hotspots2c Guides



+12

Save up to 60%
across the globe
ends on 26 Sep 2017
189 Hotspots2c Reviews
Excellent

83%

Good

15%

Average

1%

Rather Poor

2%

Bad

0%
Accommodation

4.5 / 5

Transportation

4.5 / 5

Meals

4.5 / 5

Value for money

4.5 / 5

Guide

5 / 5
Write a review
Looking for a specific tour?
12 Hotspots2c tours
Check it out
About Hotspots2c
Connect all your travel dots with hotspots2c's all-round travel & tour service to get to all the must-see spots in Southern Africa, including; Garden Route, Western Cape, Winelands. We know all the local tourism hotspots and will point you towards the 'must-see' attractions, best overnight stops and get you to experience all the 'must-do' optional activities on our flexible tour packages!   Hotspots2c complete tour packages are designed for the young-at-heart with itchy feet, keen to discover and explore South Africa!  A hotspots2c tour is one of the most fun, safe and affordable ways to see the tourist hotspots from Cape Town. With us you have the convenience of an "off the beaten track" tour, but the freedom to choose what to do and where to stay.    
Hotspots2c videos
Hotspots2c To See More
Oh Africa!
Fall in Love with South Africa
See South Africa!
Why Hotspots2c
Hotspots2c are service driven and have an undeniable passion for people & places. With a large support team – both in the office and on the road, allow Hotspots2c to connect your travel dots for a hassle-free holiday.

Celebrating individuality, diversity, respect and belief in one another, Hotspots2c are firm believers in making a difference in someone's life. They take it seriously to be accountable for the impact we have on our planet, the communities and towns they visit and the country they live in. They continuously challenge themselves to bring about meaningful and positive change whenever and wherever they can.
Hotspots2c History
Established in 2007, Hotspots2c is still owner run and owner managed. The brainchild of Johan Du Toit, a seasoned traveller who has travelled to over 60 countries around the world. A graduate in Travel & Tourism, Johan also worked as a tour guide and operations manager for Busabout (Travel Corporation) in Europe for over six years, as well as held a senior management role for one of South Africa's largest coach operators for four years. All this travel and work experience inspired him in founding Hotspots2c – an easy way to connect the must see spots from Cape Town. Eight years later, we've welcomed more than 17,000 travellers on our tours and keep growing every year. True patriots to South Africa, Johan and the rest of the hotspots2c team ensure each journey is special, and with our flexible group tours this is exactly what we wanted to achieve. Our tours are a safe and affordable way to travel to the best spots in South Africa & designed for solo travellers, couples, families, adrenaline junkies and everyone else in-between to join. Every Hotspots2c tour package offers a variety of options to personalise your trip, or if you want a tailor-made itinerary – just give us a call.
Awards & Recognitions
Hotspots2c Guides
Hotspots2c Photos

Popular for Hotspots2c
Questions & Answers
Here we have collected and answered the most frequently asked questions.
How many other people will be on the tour?

It depends on how many other people book, but usually the group sizes range from 4 to 12 people per tour. We run small group tours with no more than 13 travellers per vehicle or tour guide. This small group size lend a more personal touch to our tours, and keep the itinerary options a bit more flexible.

Do I need to change money before the tour?

We don't recommend carrying large amounts of cash. We recommend withdrawing cash from ATMs during the tour. Please ensure your bank is aware that you will be travelling.

Is there an age limit? Can children join?

No, children under the age of 12 years are not allowed on scheduled group tour packages. Children under 18 years (from 12 to 17 years) of age must be accompanied by a suitable or suitably qualified, fare paying adult companion. We do not have a maximum age limit requirement, but tours are designed for young-at-heart travellers. At the discretion of Hotspots2c management, we may consider younger children on certain tours if they meet certain criteria and a request is received for consideration.

What to pack and how much luggage is allowed per person?

Each fare paying passenger is permitted to take, free of charge and at own risk, two pieces of luggage of a total mass not exceeding 35 pounds (20kg). Contact us a well in advance to make arrangements for extra luggage.
– Pack light. A backpack is ideal for shorter trips. Bring a warm jacket for cold evenings or open vehicle 4×4 game drives. Insect repellent & sunscreen lotion is advisable. Remember to pack comfortable walking shoes, a hat for hikes and please bring your own beach towel.

Can I request changes on the scheduled group itinerary mentioned?

If you are joining a scheduled tour, the itinerary is set and cannot be changes to each person's needs. Tour itineraries are listed as guidelines and are subject to change without notice. All highlights included in the tour will be visited, but in no specific order. Do contact us to request a private tour quote if you are with a group of friends or family that would like to depart on an alternative date. We can offer a more expensive, but exclusive tour to suite your group's specific needs.

How flexible are scheduled tour departure dates?

Group tours have set departure dates and cannot be changed. Scheduled group tours are guaranteed to go, so you never have to worry about your tour being cancelled at the last minute. Once you've booked and paid, that's it – you're going, guaranteed.
Do contact us to request a private tour quote if you are with a group of friends or family that would like to depart on an alternative date. We can offer a more expensive, but exclusive tour to suite your group's specific needs.

If the meals are not included in the tour price, will I need to pack food?

Meals are usually not included, but there are plenty of time to buy food on tour. This offers the ideal opportunity to experience typical South African cuisine at local eating spots.
- Breakfast for each overnight stay is available to purchase at your overnight accommodation or you buy a snack from supermarkets the previous evening. 3-star luxury B&B accommodation packages include a full breakfast for each overnight stay.
- Lunch will be en route with limited time & limited options to choose from.
- Dine at famous restaurants; or book meals with the overnight accommodation. Your guide can advise you and transport you to the best local restaurants each night.
Some backpackers even have communal kitchens to prepare your own food, if you wish to buy the ingredients on tour to prepare your own meals.

What to do if I do not want to partake in optional activities scheduled on tour?

Optional activities are offered and scheduled as part of the tour's free-time to personalise your trip. It is not compulsory, but it turns a great trip into an unforgettable one. If you do not wish to join a specific optional activity – no worries, you can then relax or explore the surrounding area.

Do I need to book Optional Activities in advance?

All optional activities scheduled on the tour are already reserved for the whole tour group by our operations team. Some optional activities are subject to weather conditions and can therefore only be paid and confirmed on the day of the activity. Take your credit or debit card on the tour, as most activity providers and shops accept card payments, or your tour guide can take you to an ATM to draw cash as you need it.

Can I upgrade to luxury 3-star B&B accommodation option?

Yes, simply add a note on your booking request to receive the upgrade fee applicable. Budget accommodation packages stay at backpacker hostels with lively atmosphere, while the 3-star luxury B&B accommodation options overnight at cosy guesthouses in a peaceful environment, situated away from the backpackers accommodation. Luxury guest house rooms offer en suite bathrooms and include breakfast for each overnight stay.